Right after the making is complete, before dry cleaning.
You might be able to find yours (if you just purchased one from us recently.)
We will update this page from time to time.
2022-07-28 update: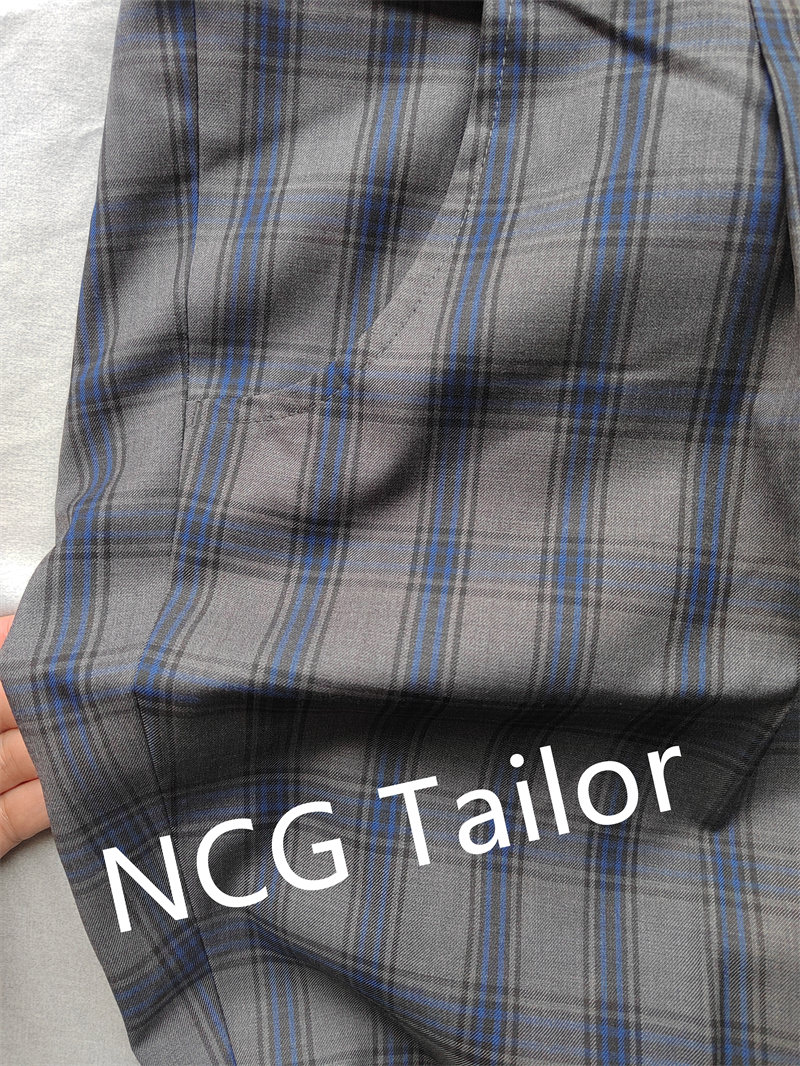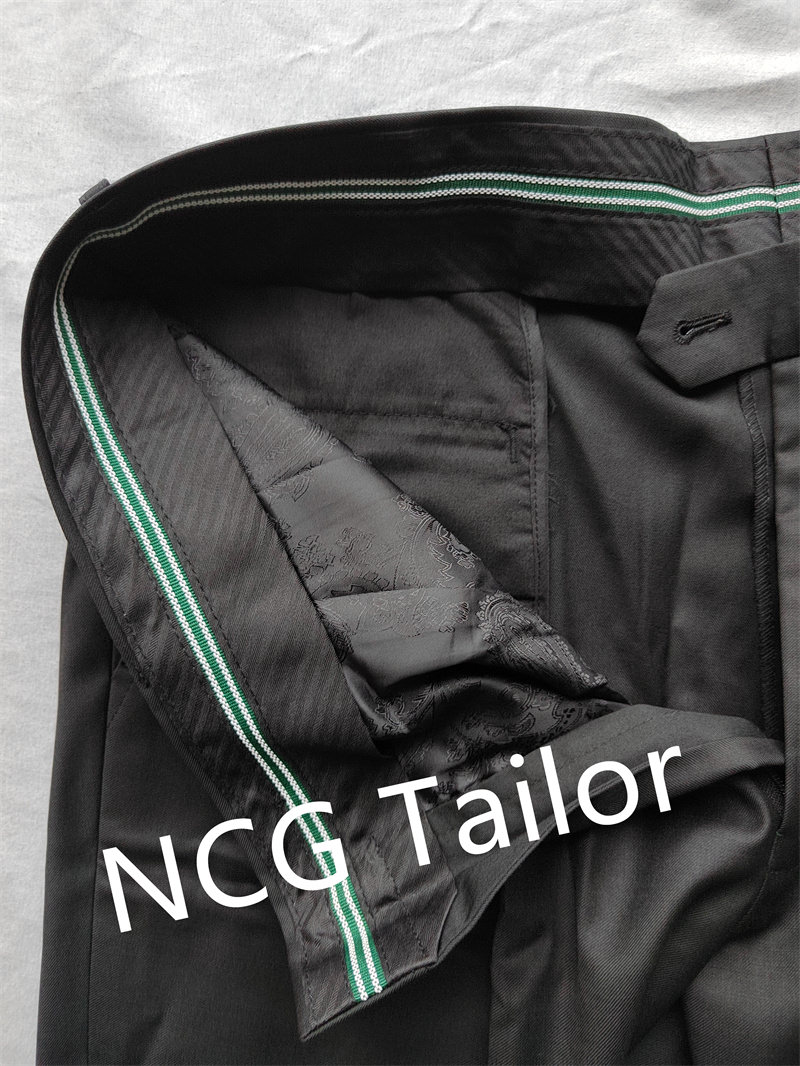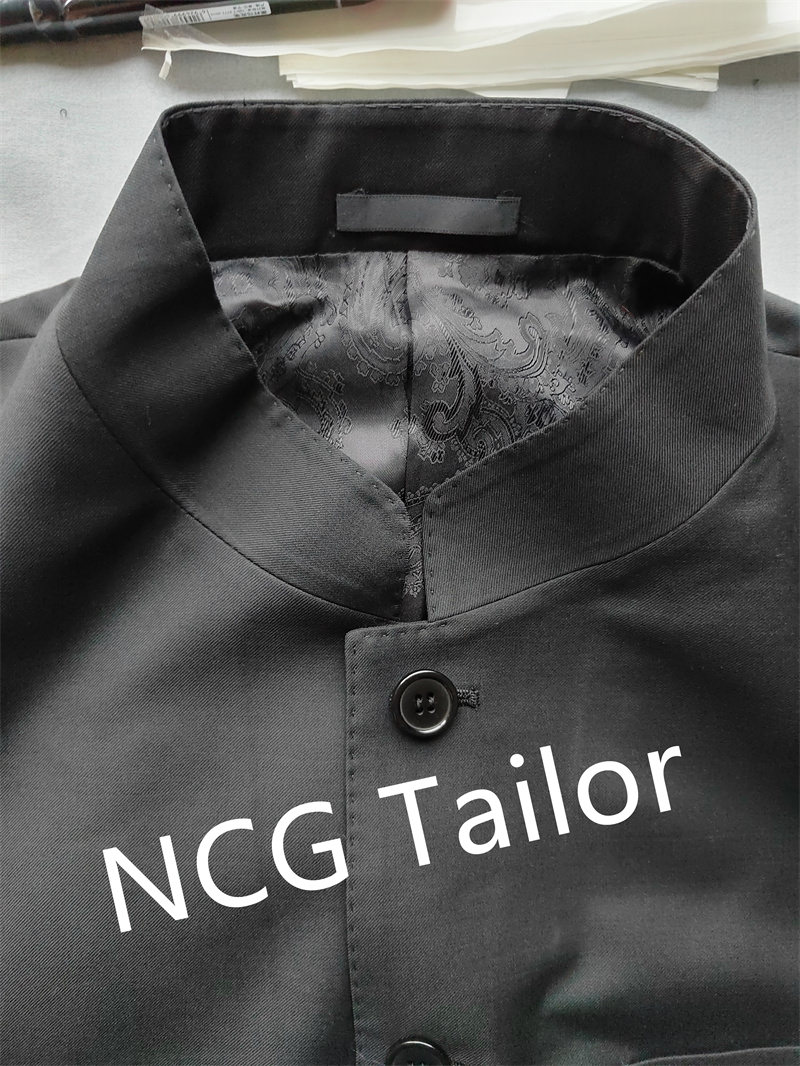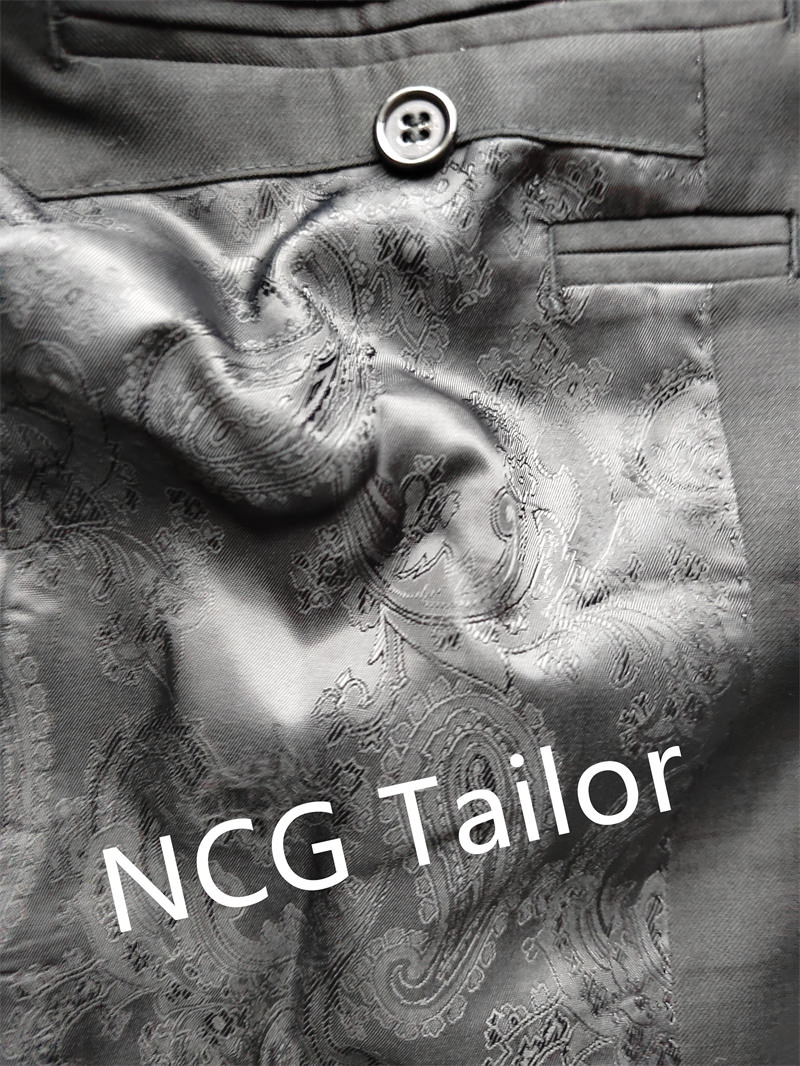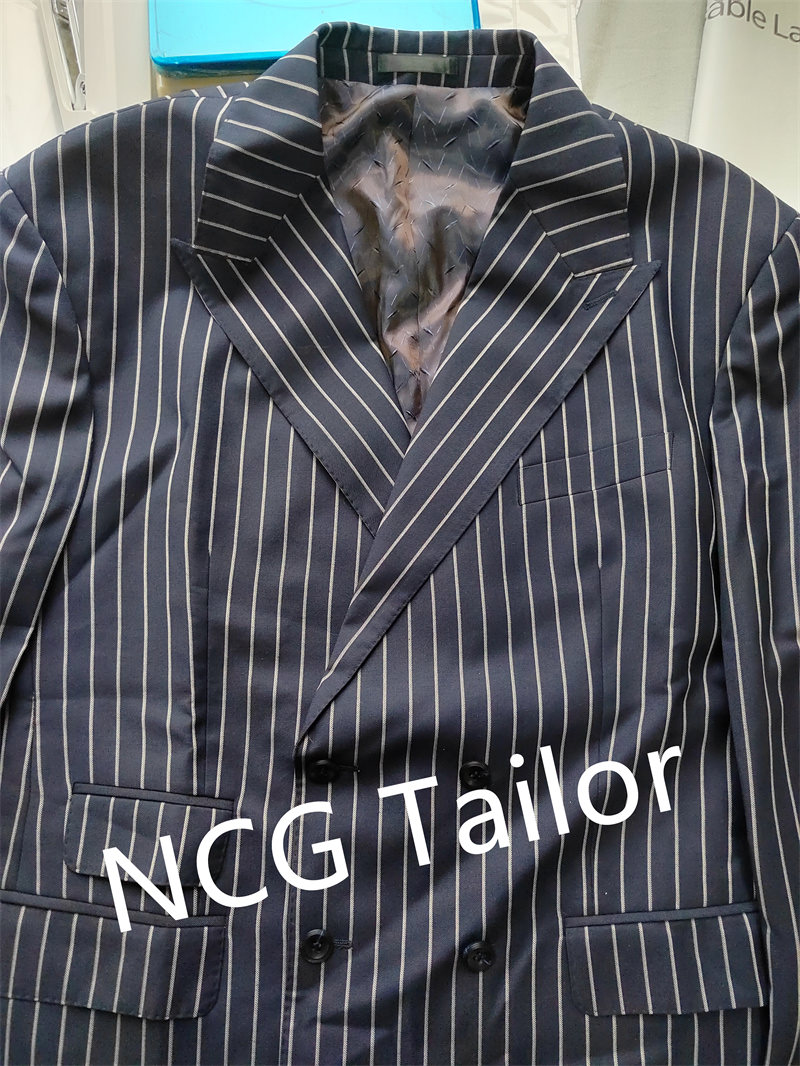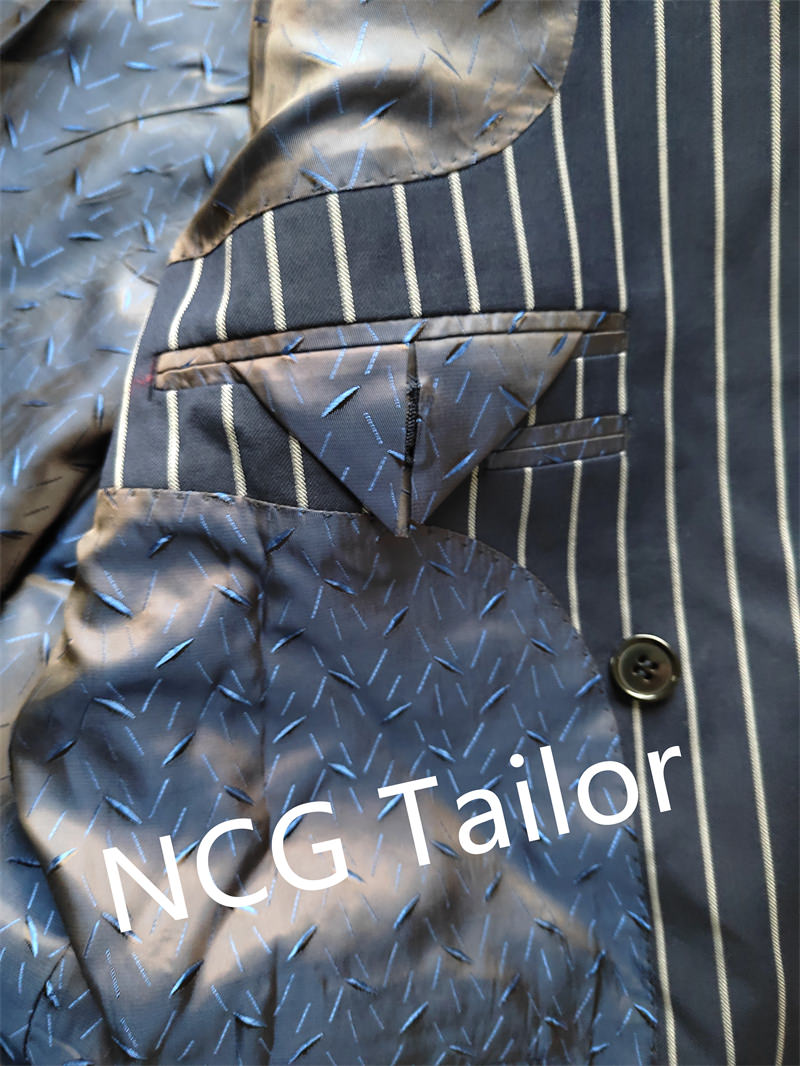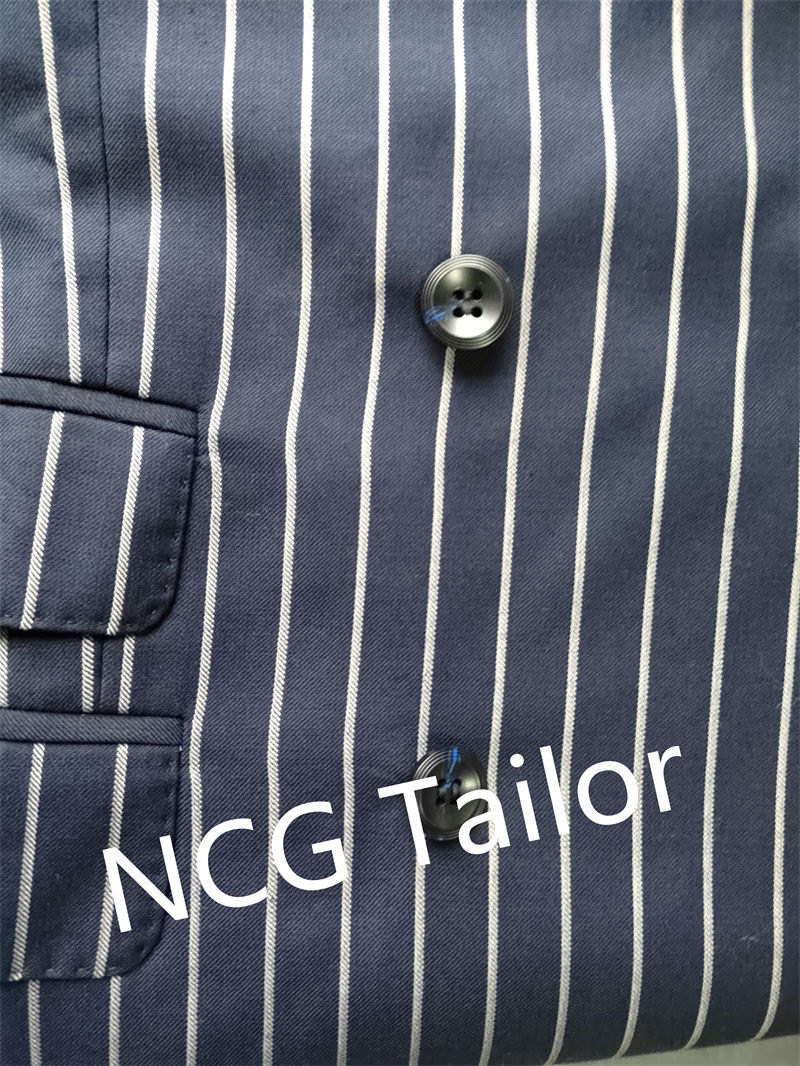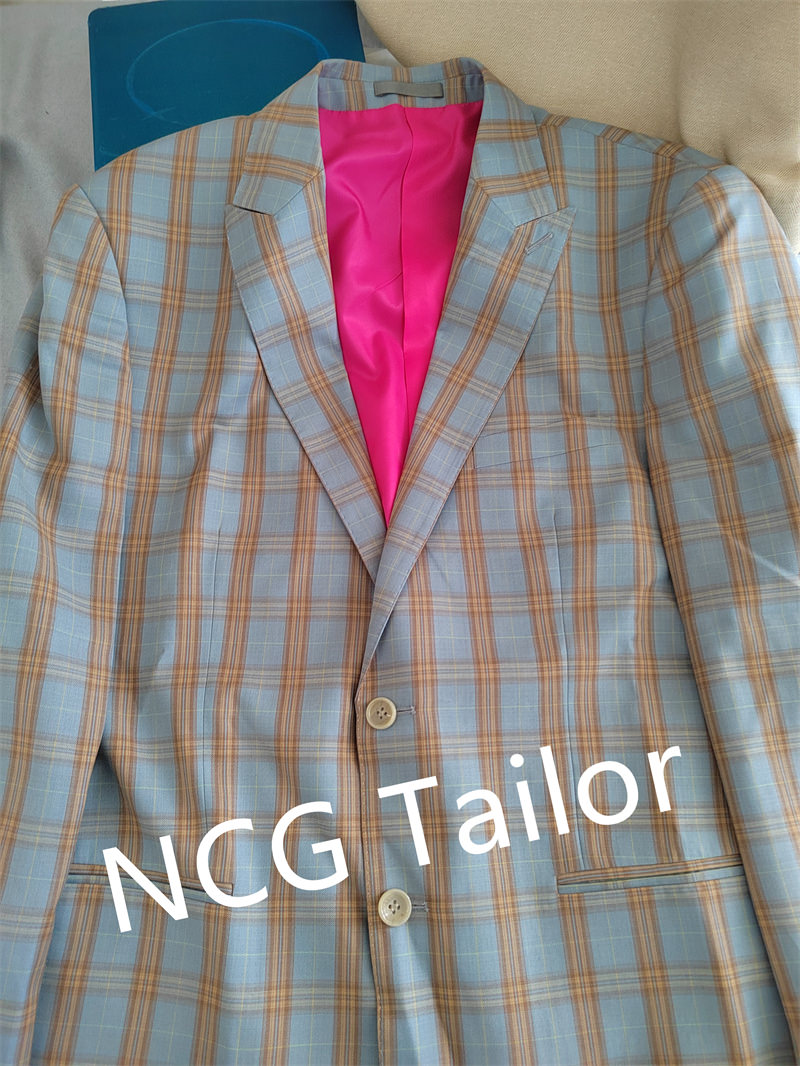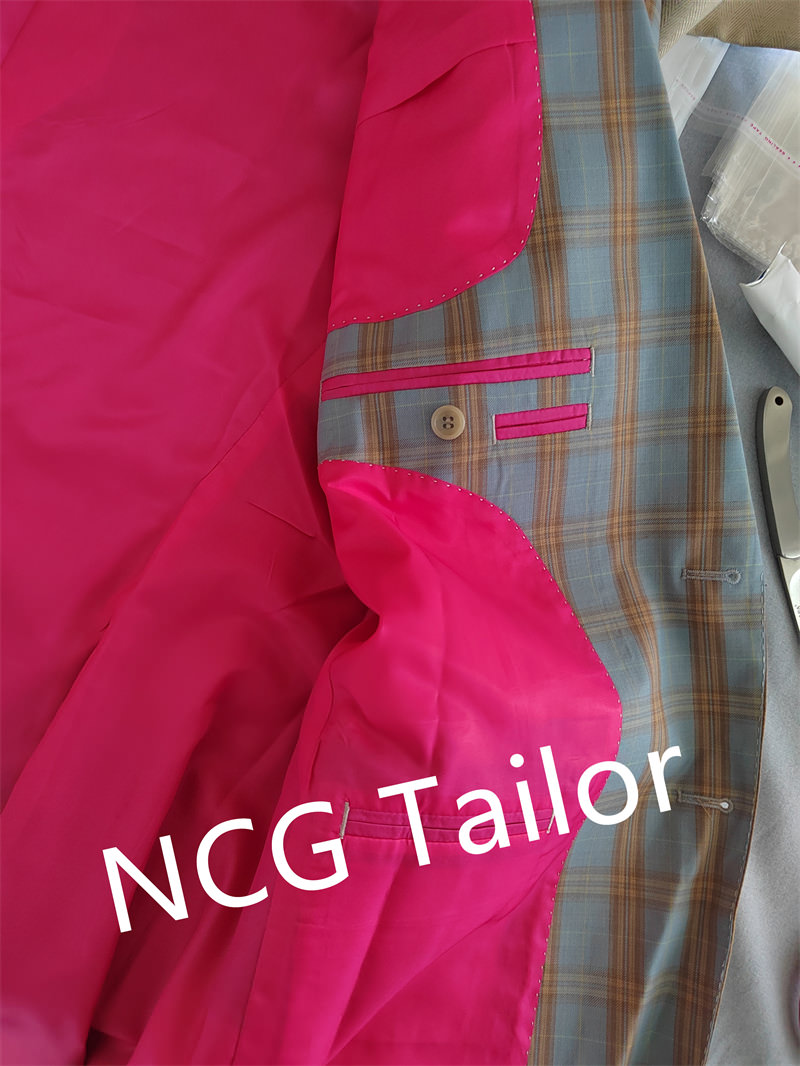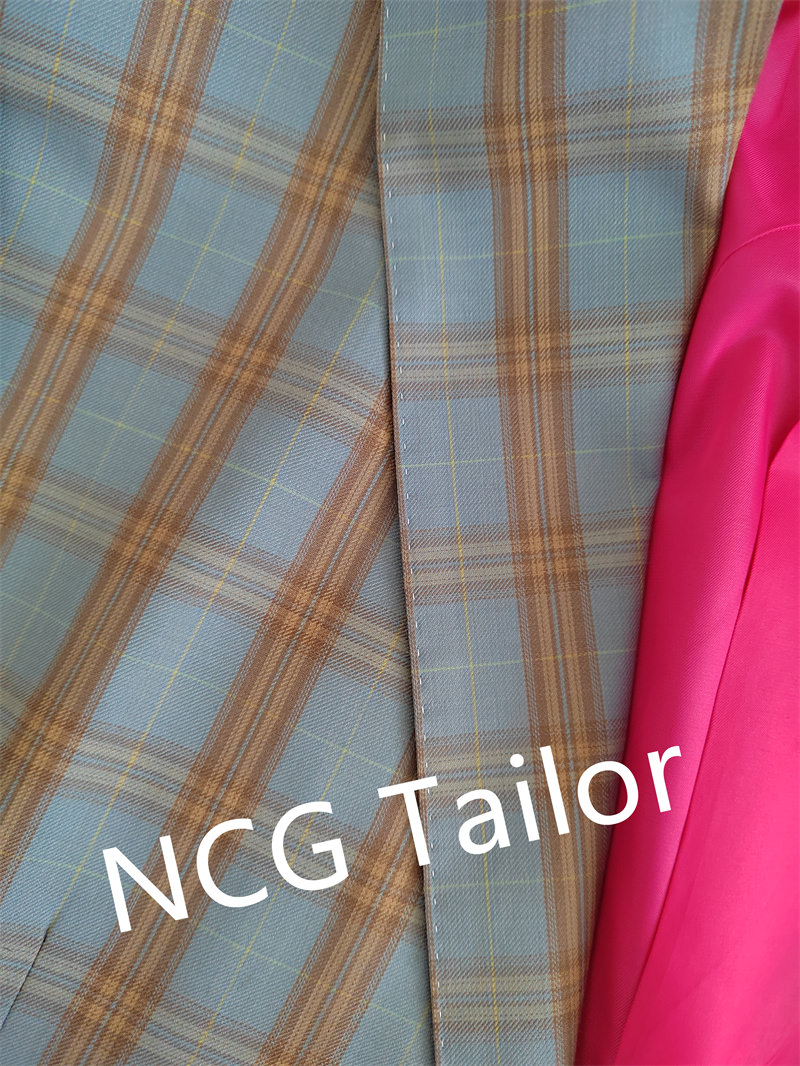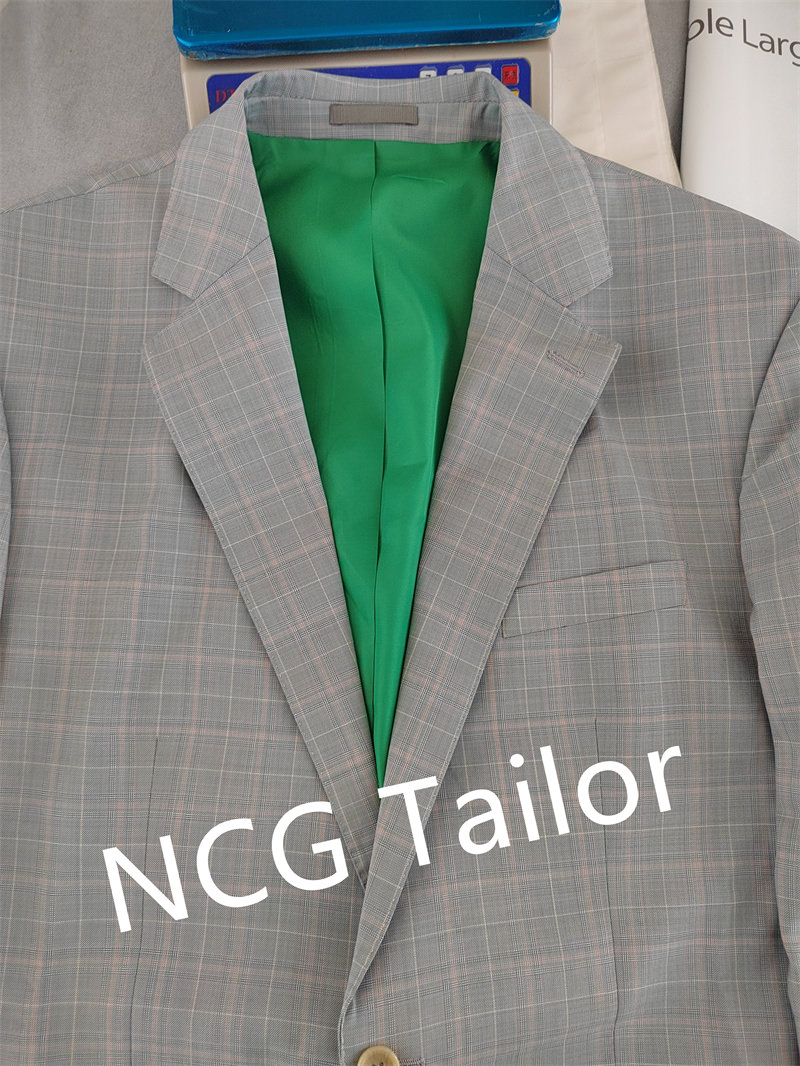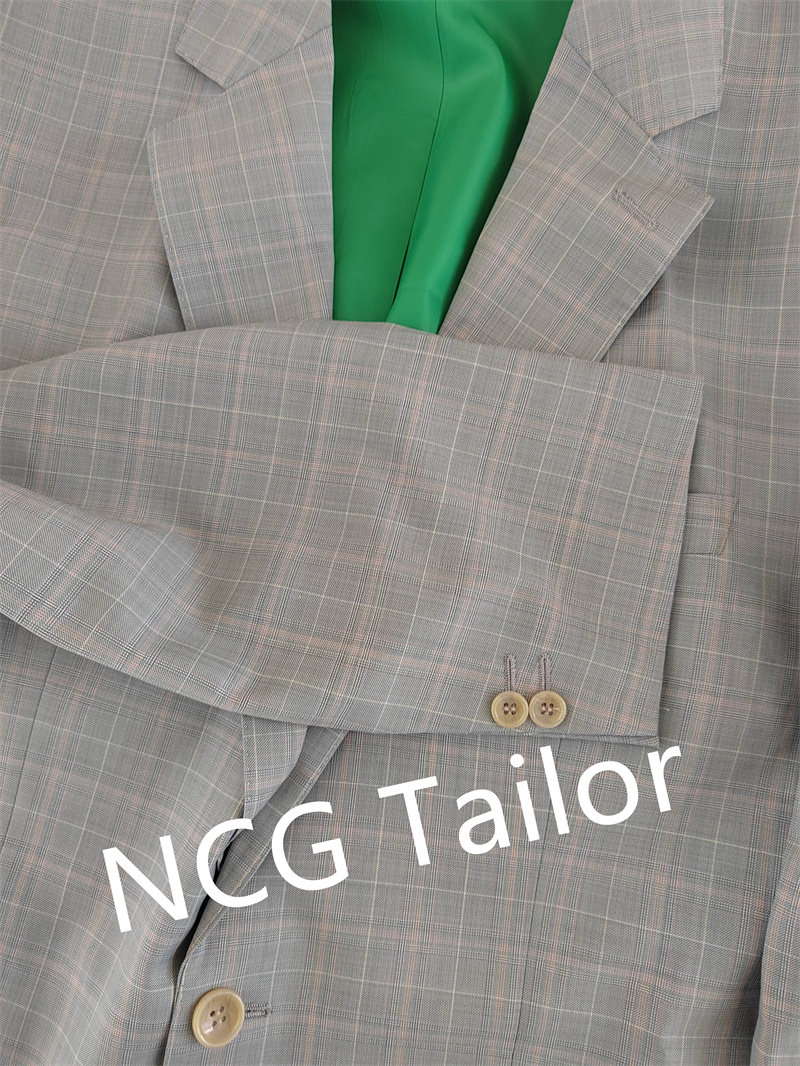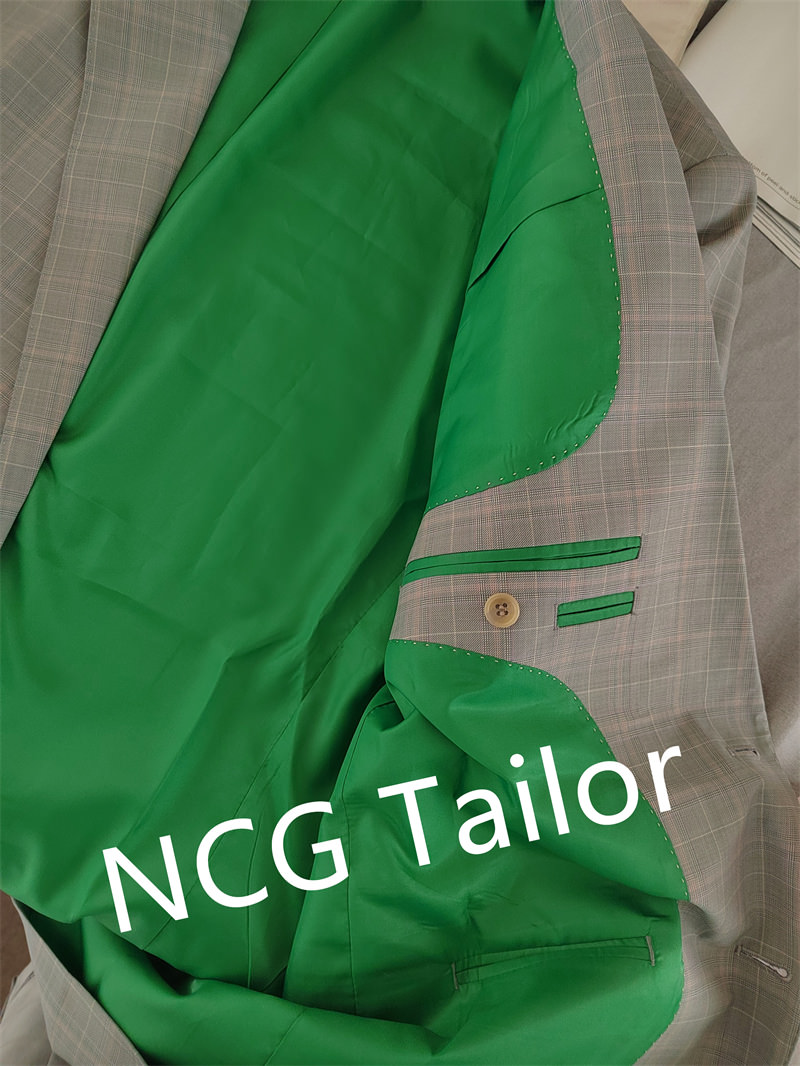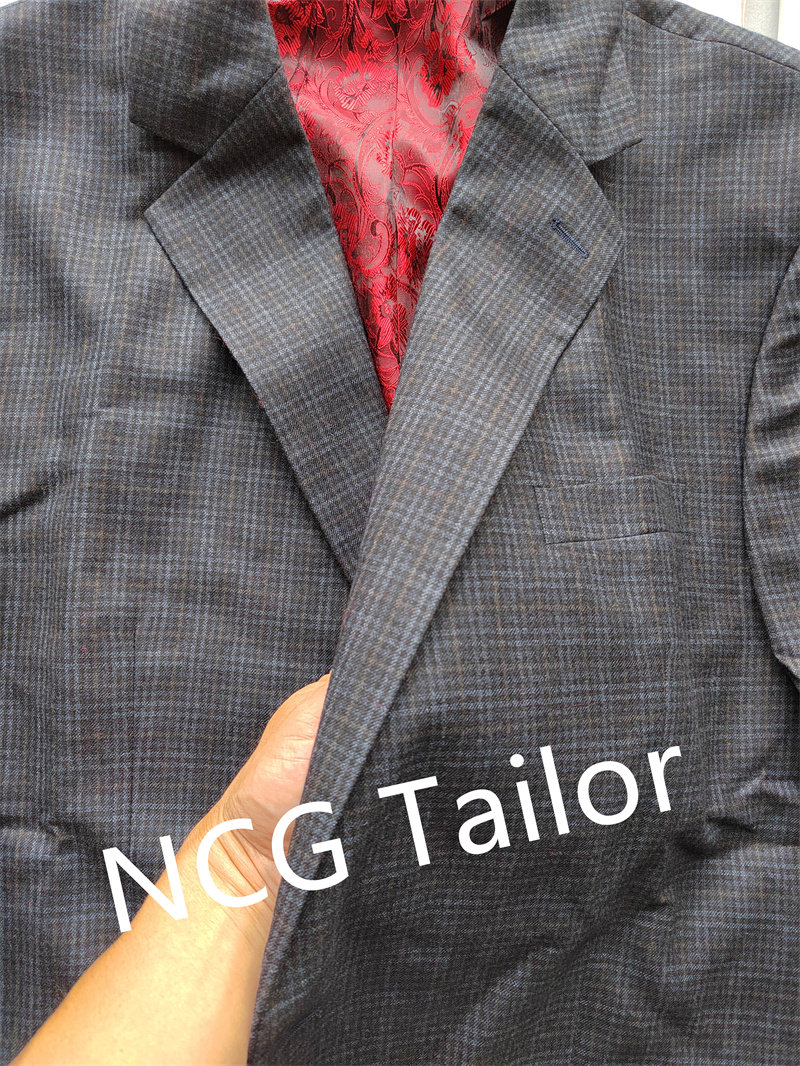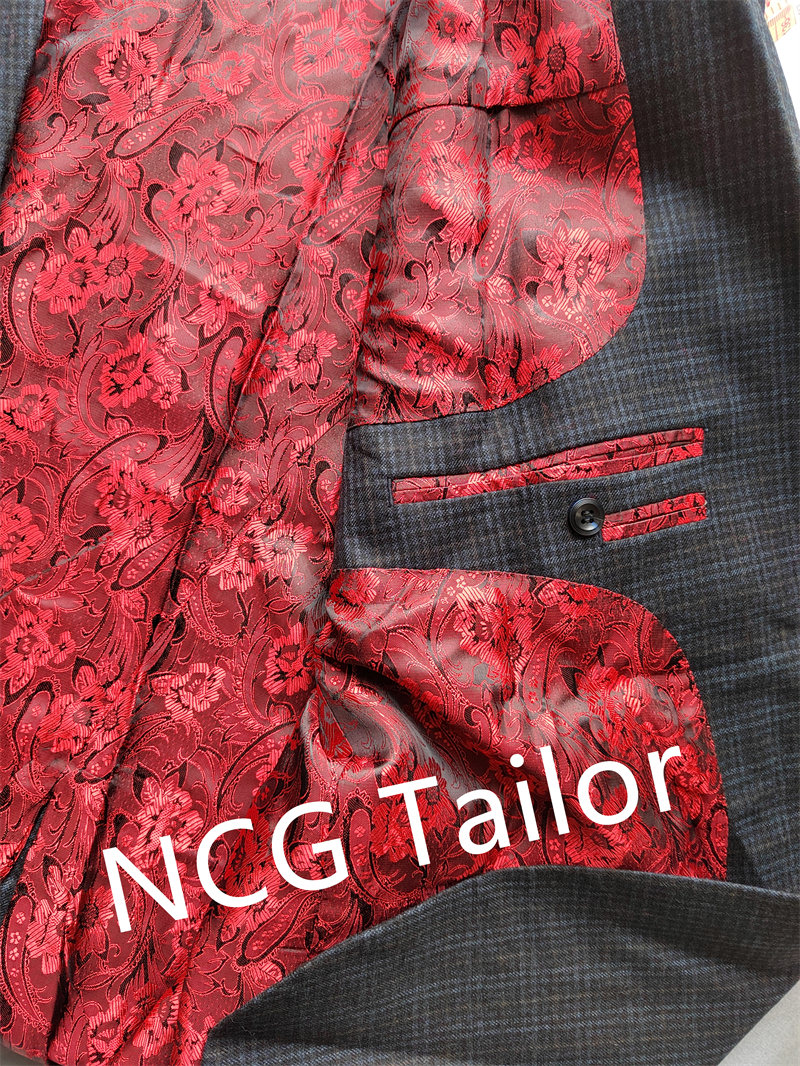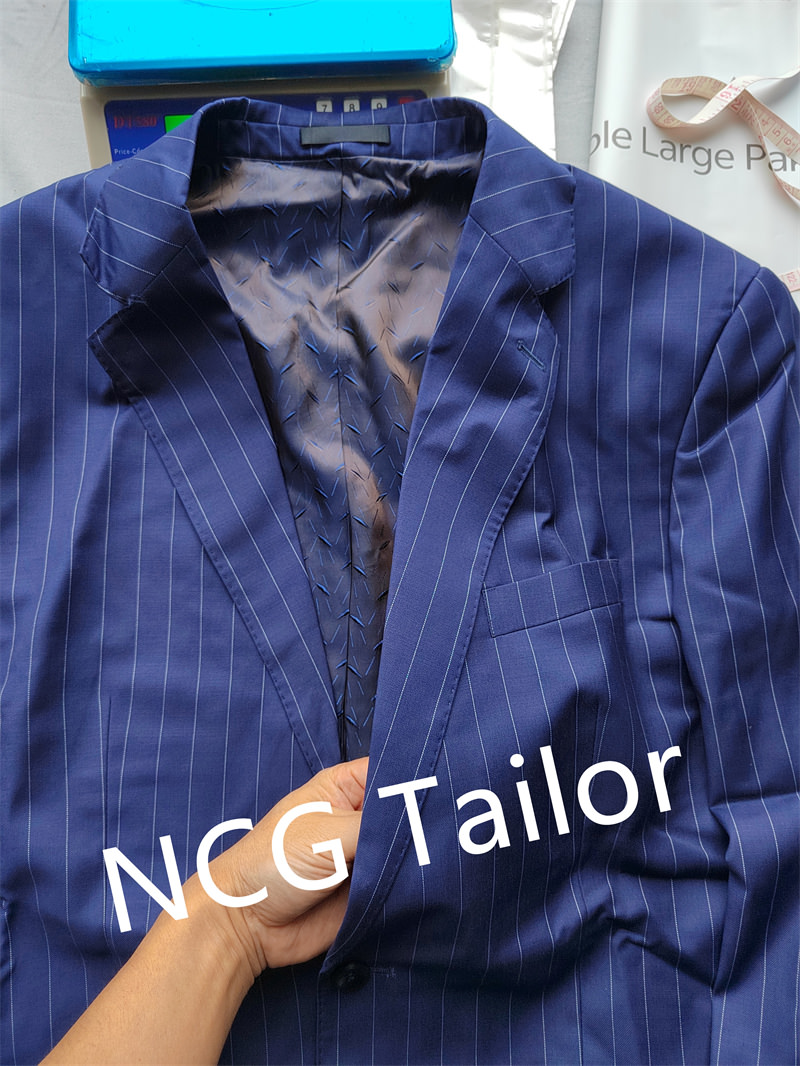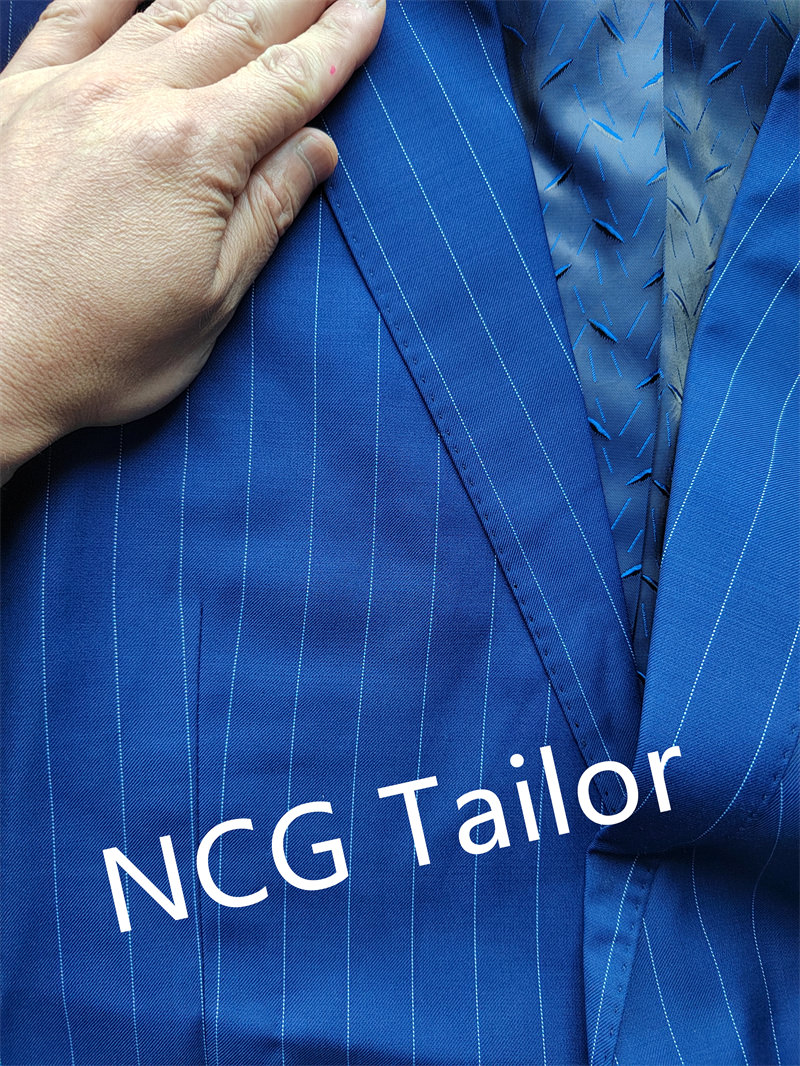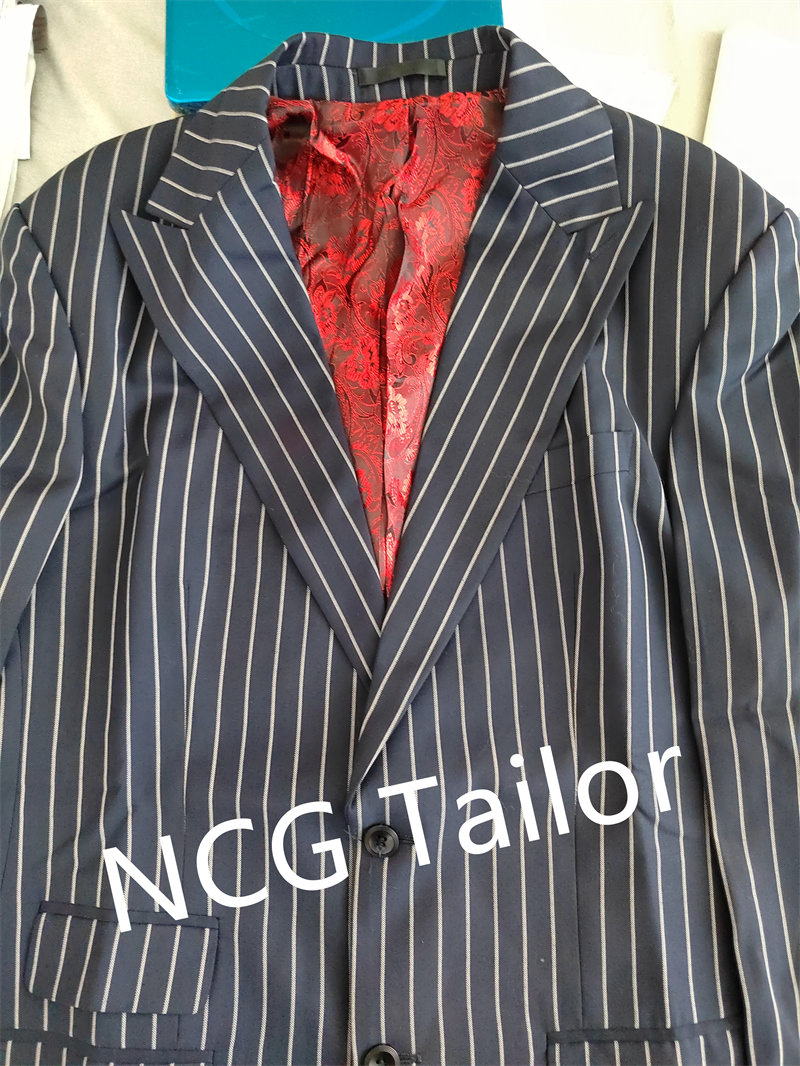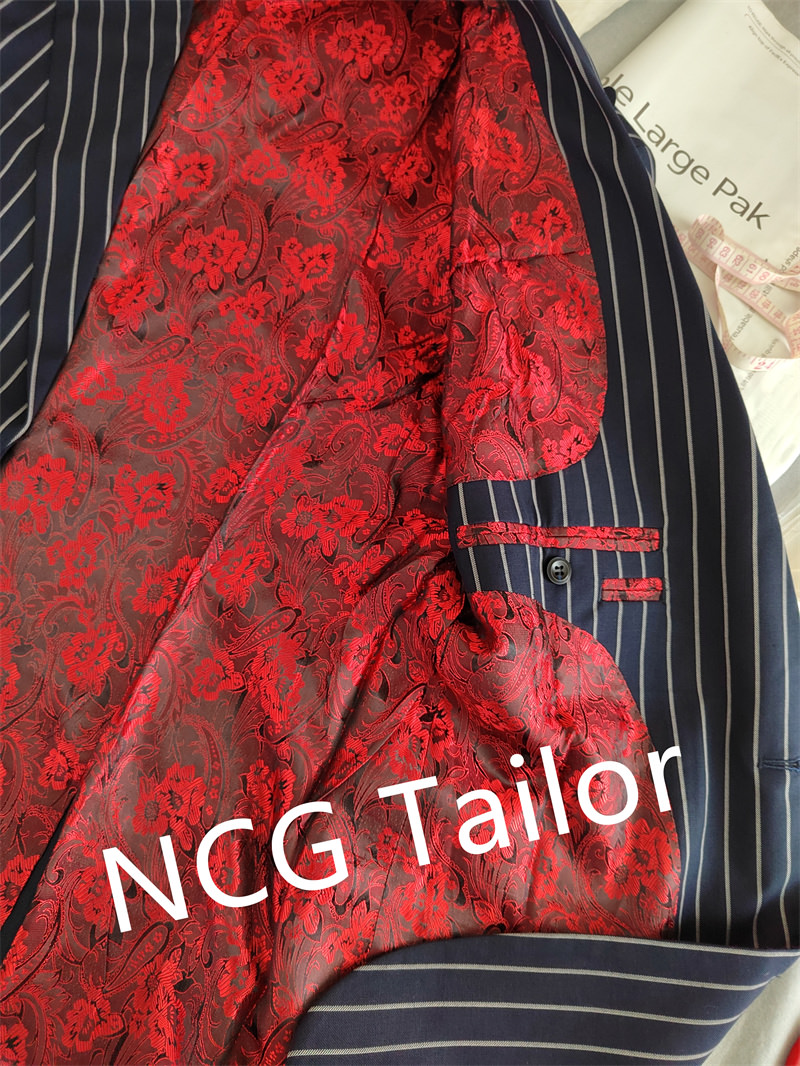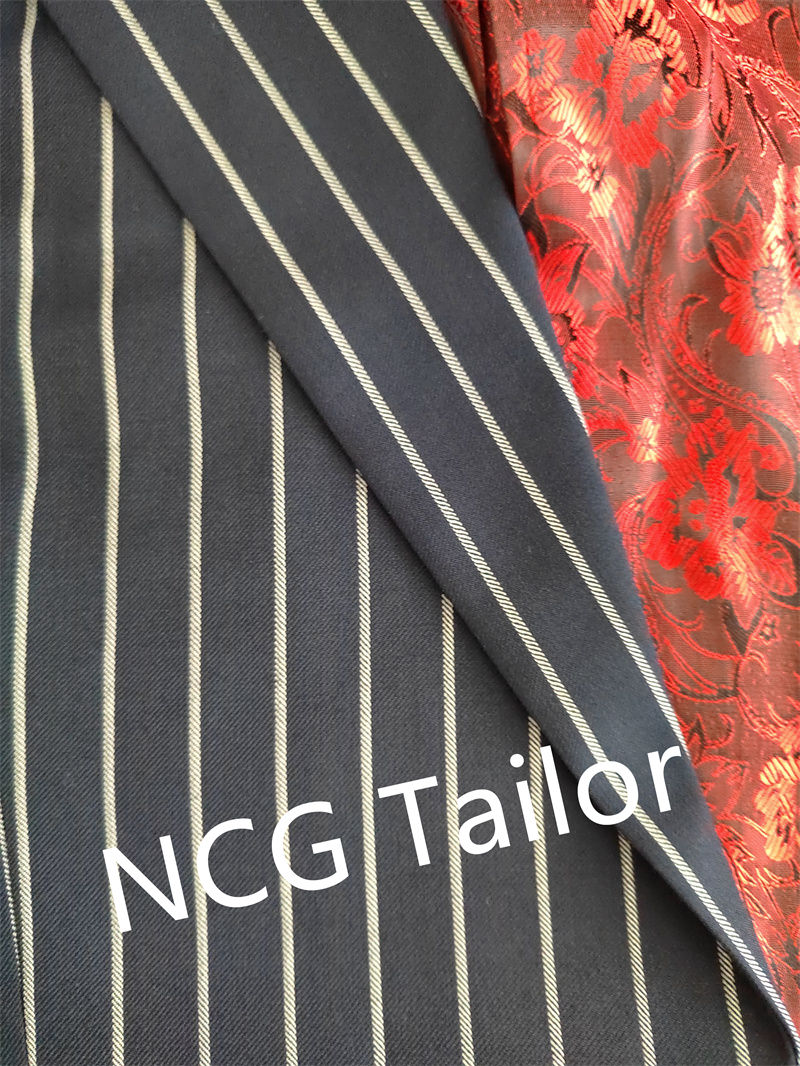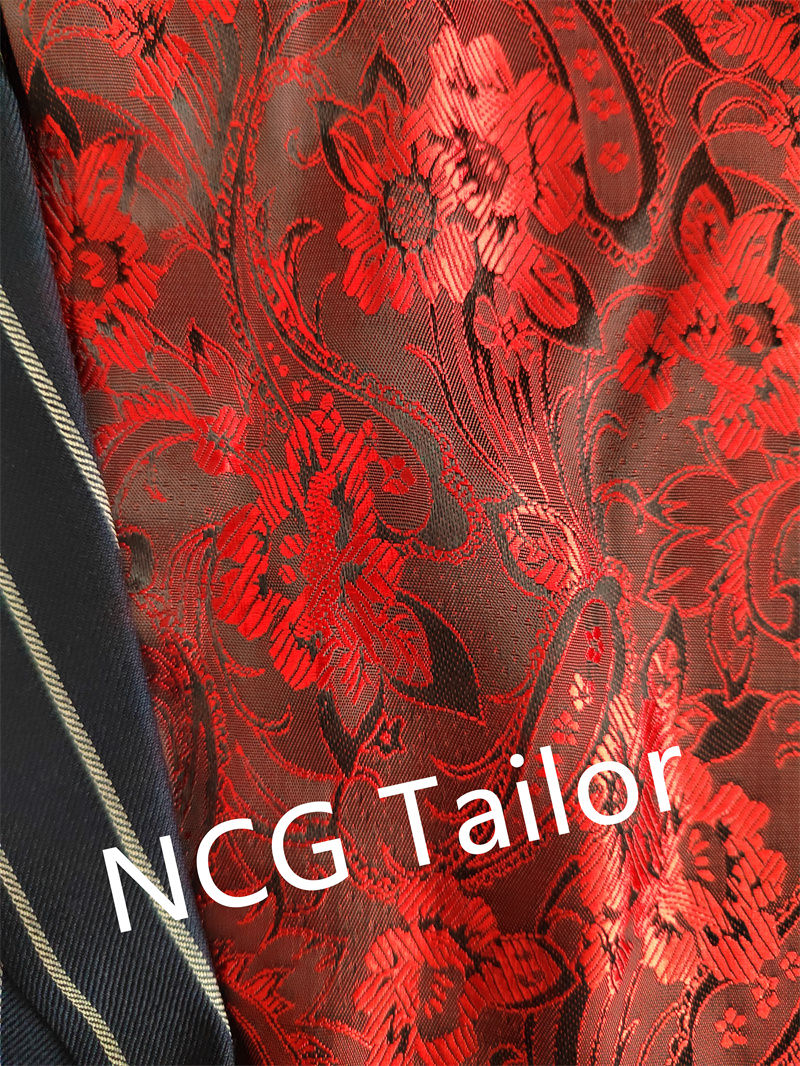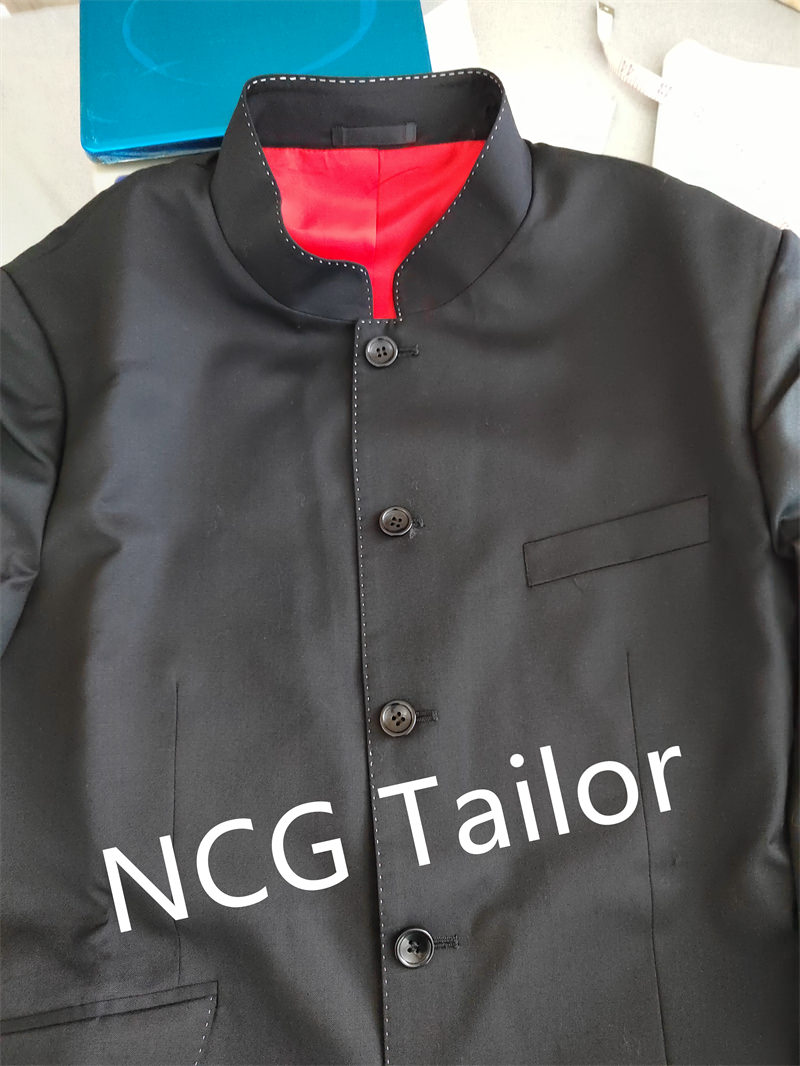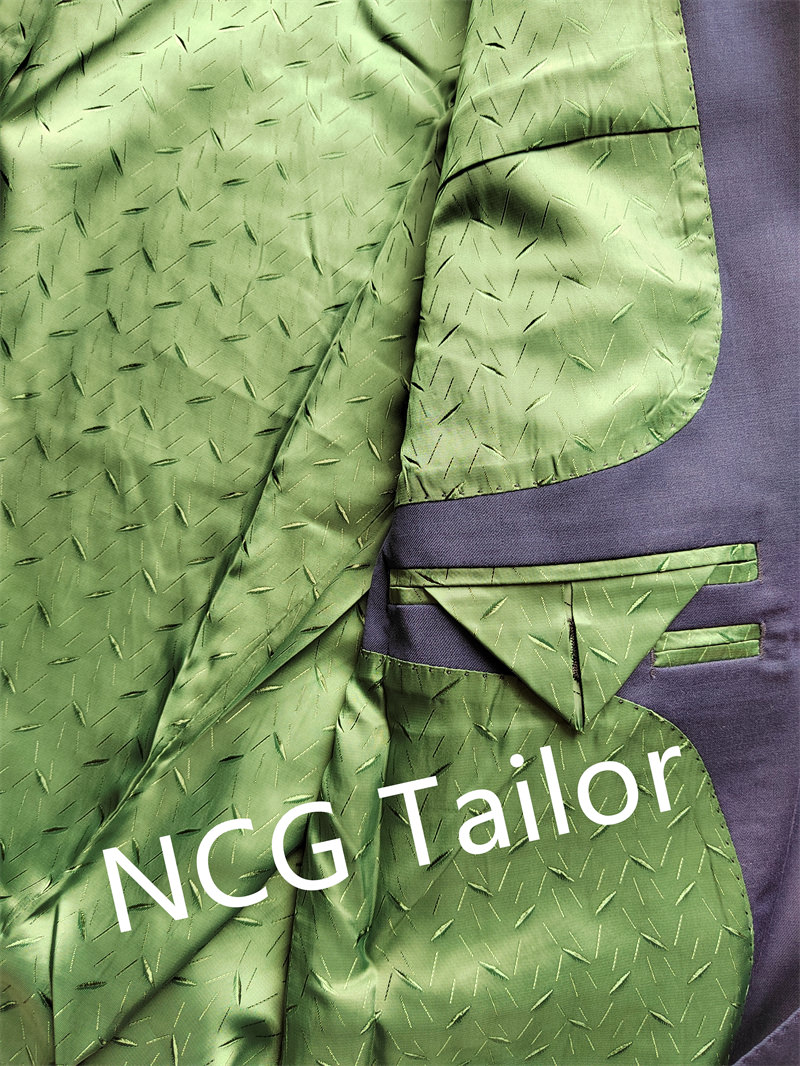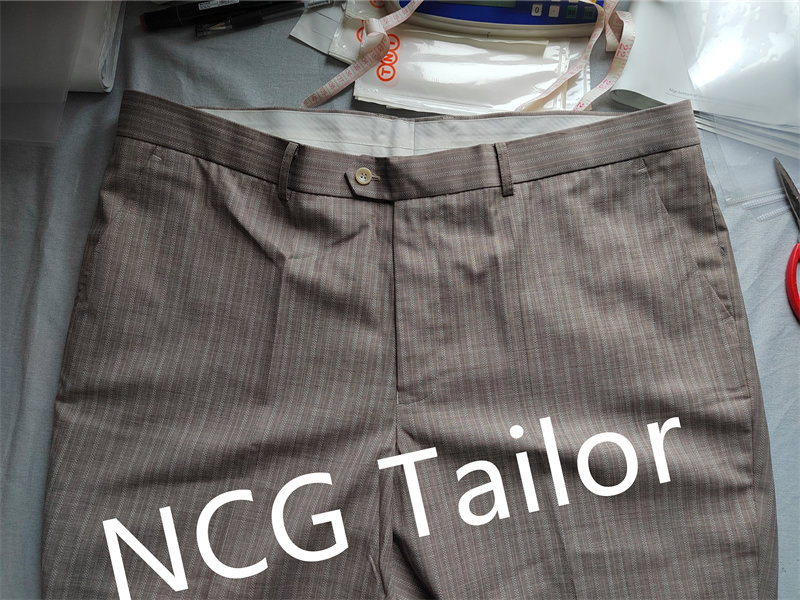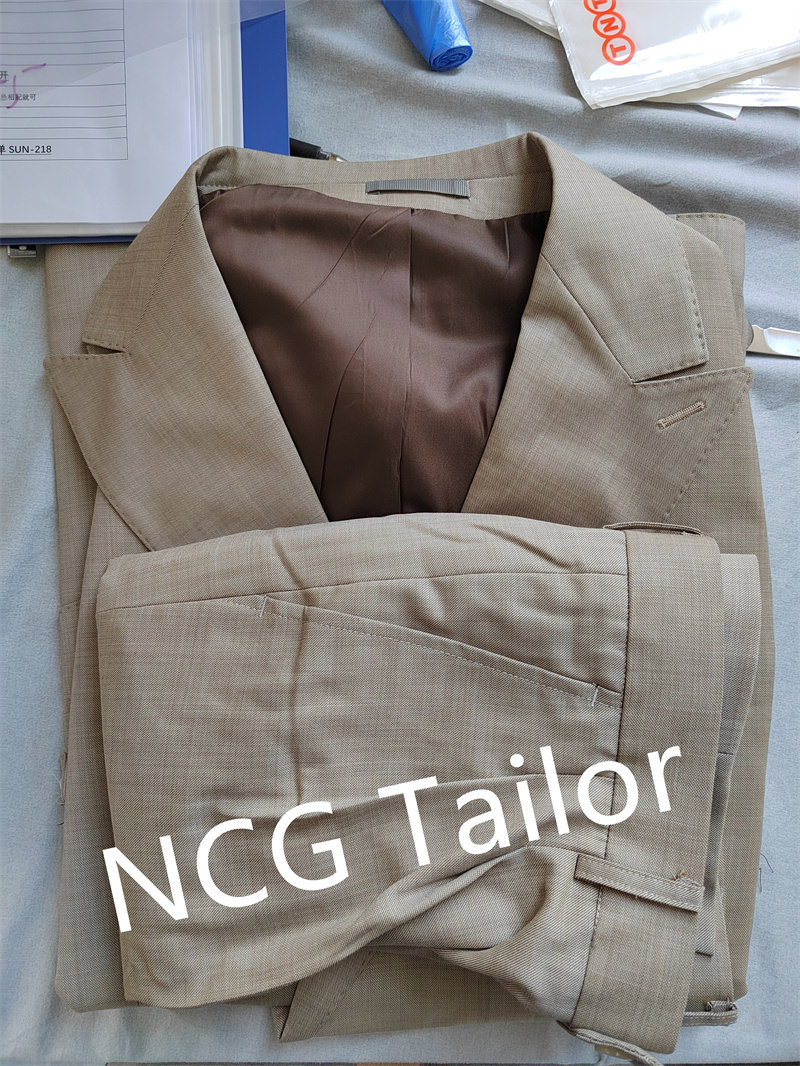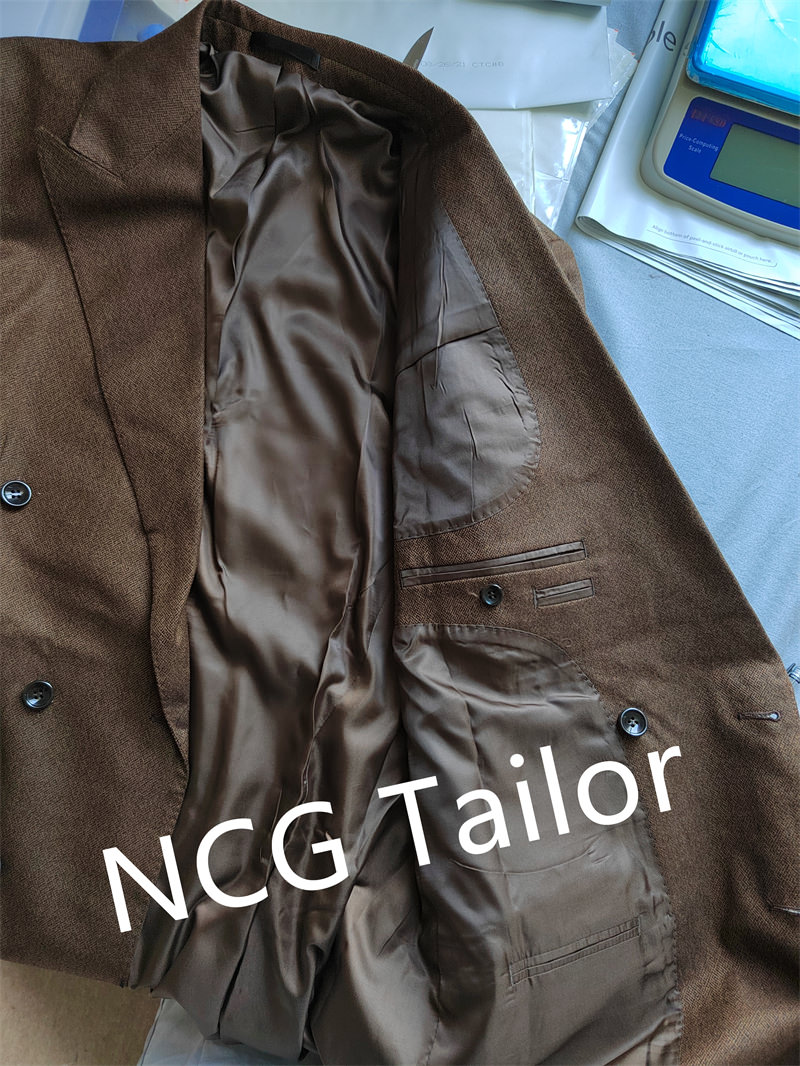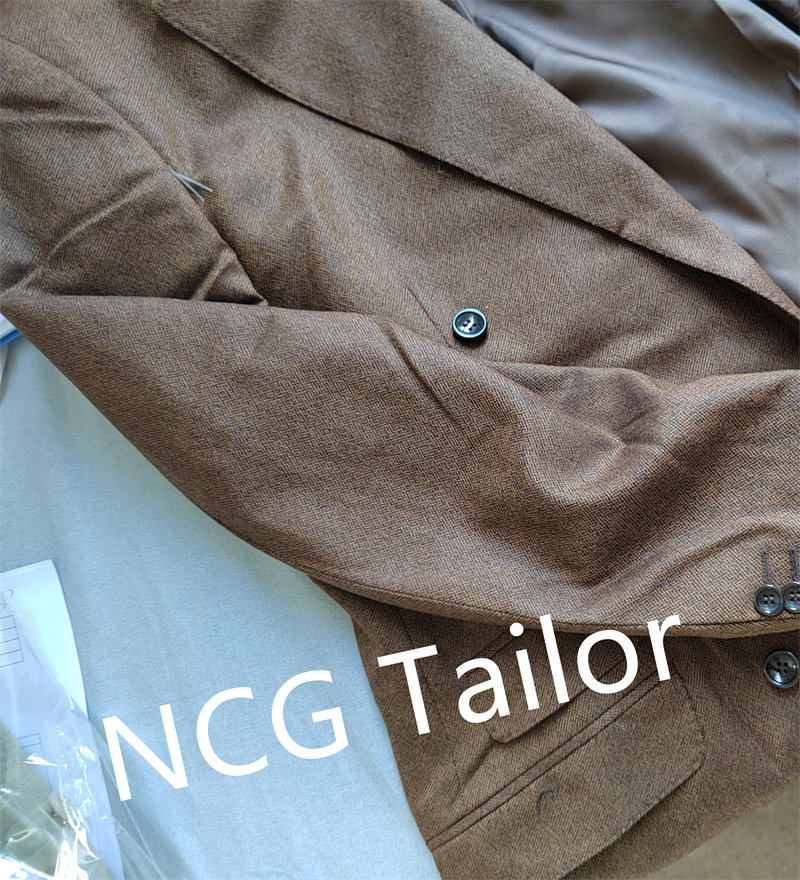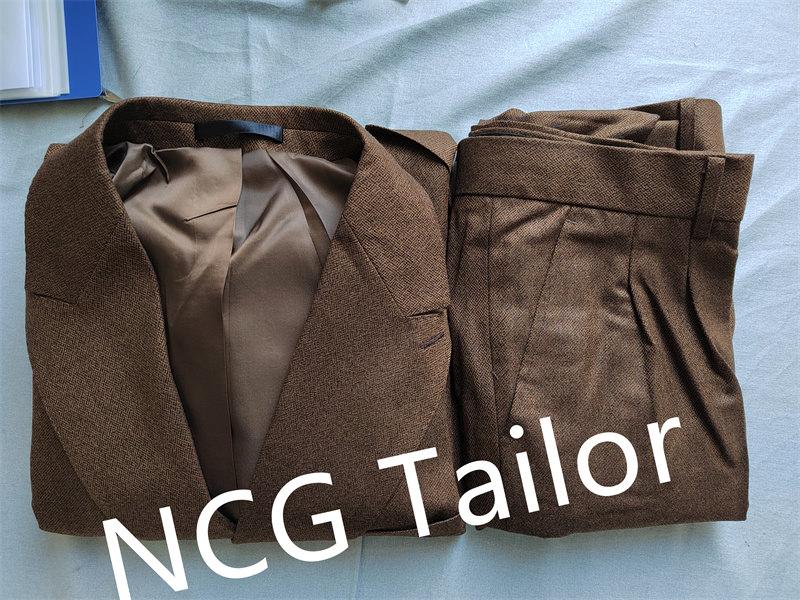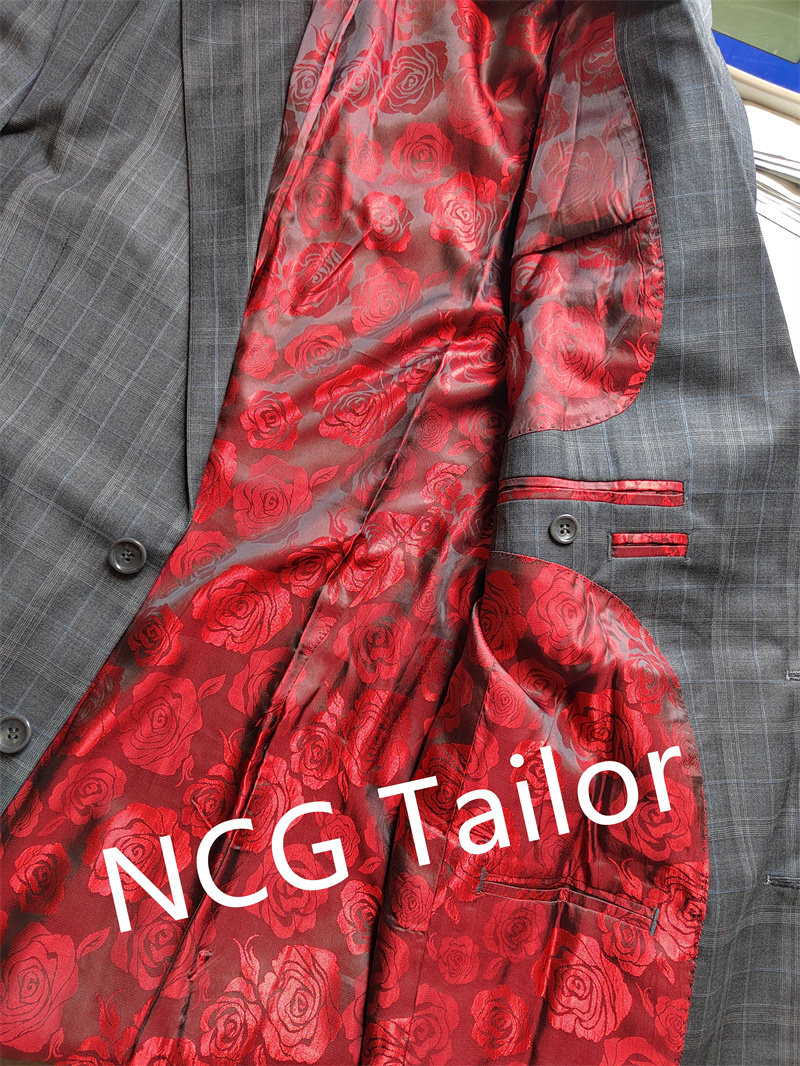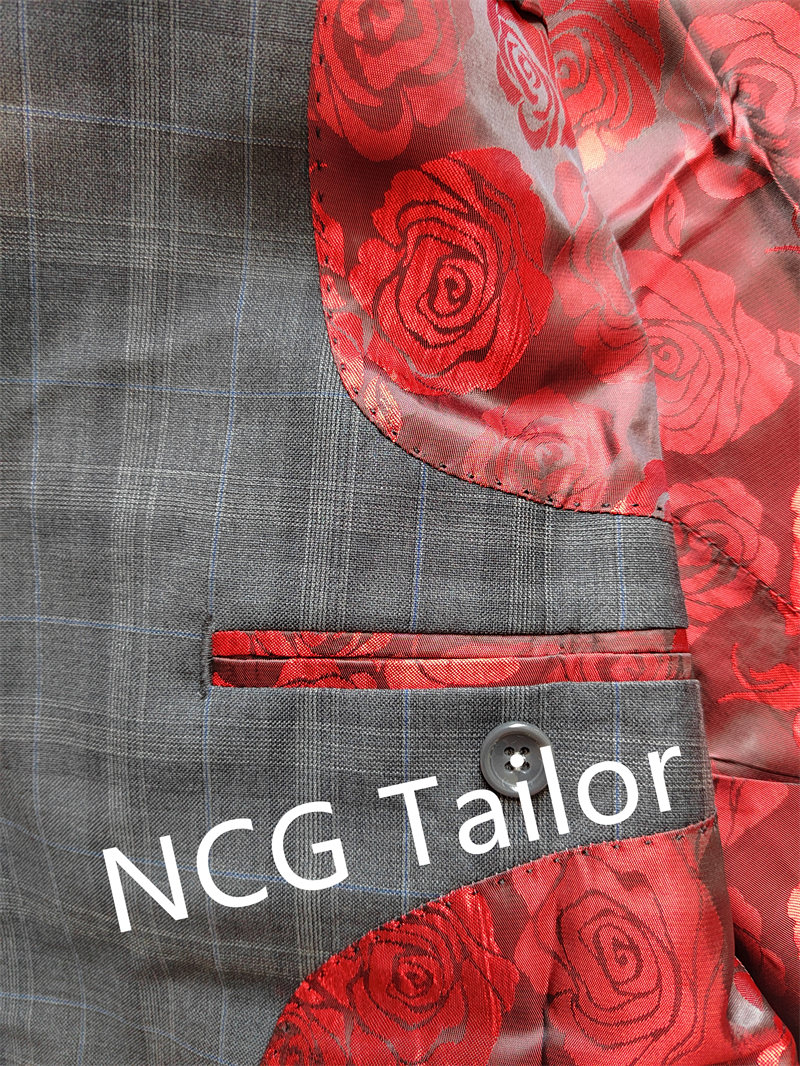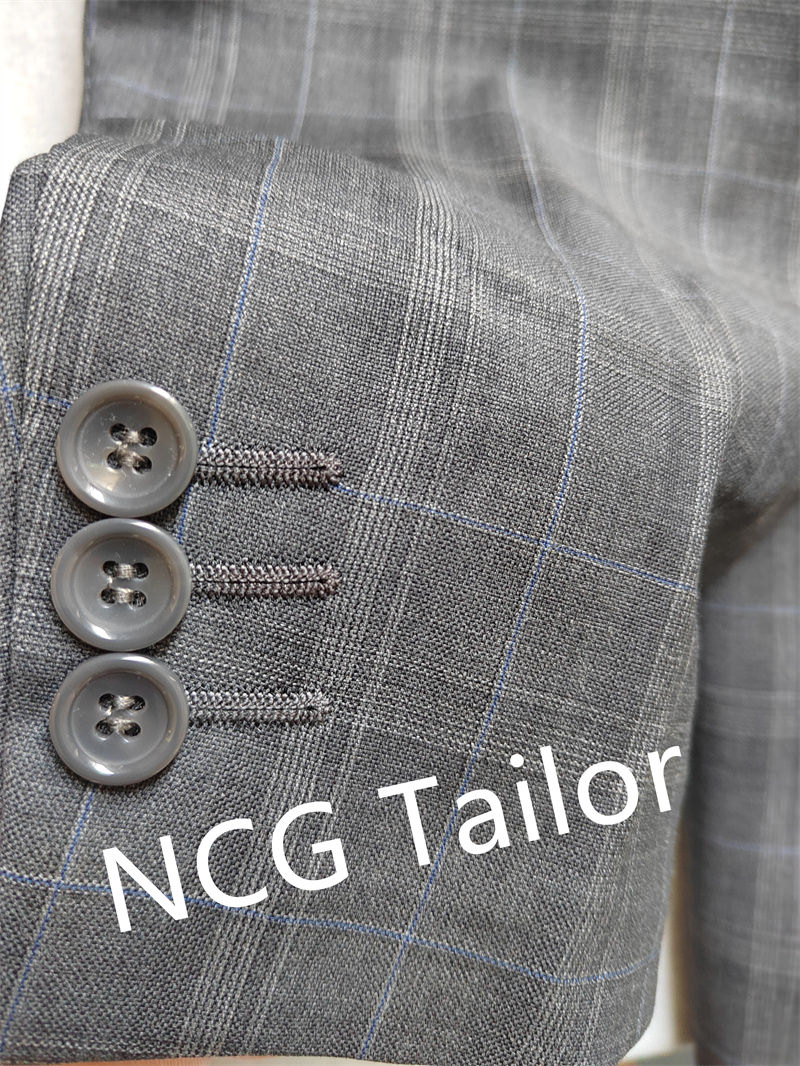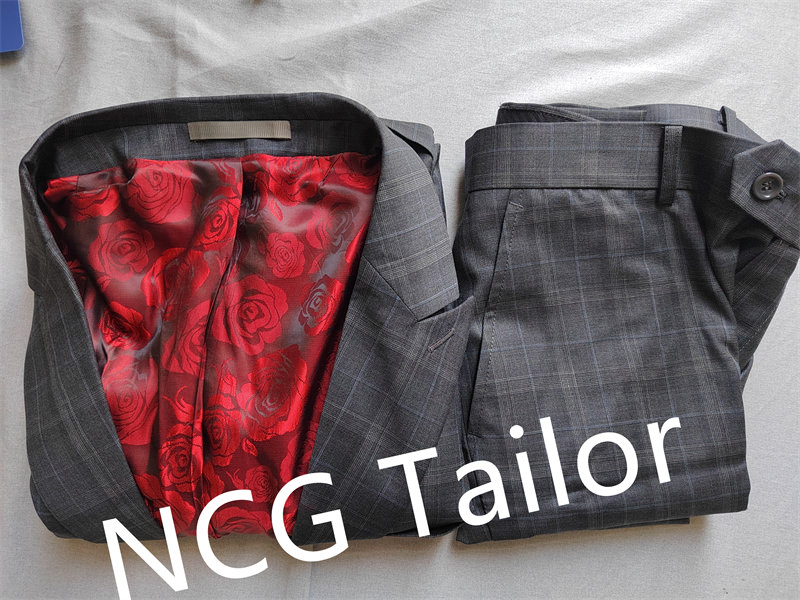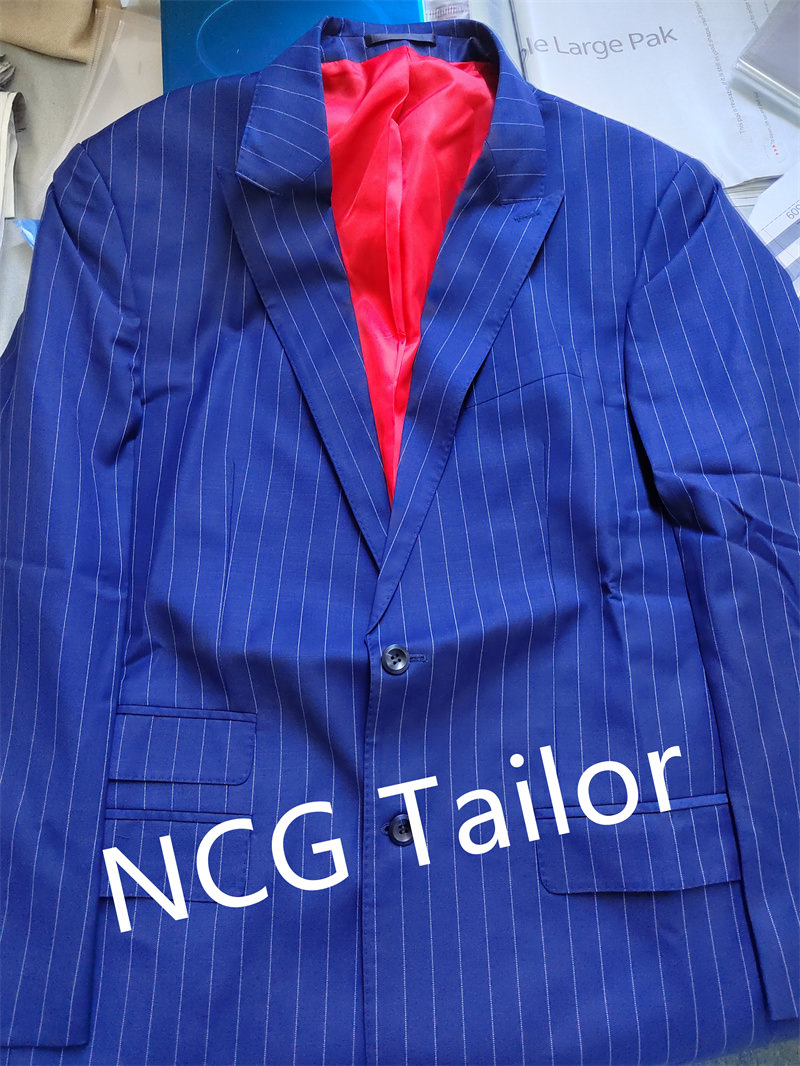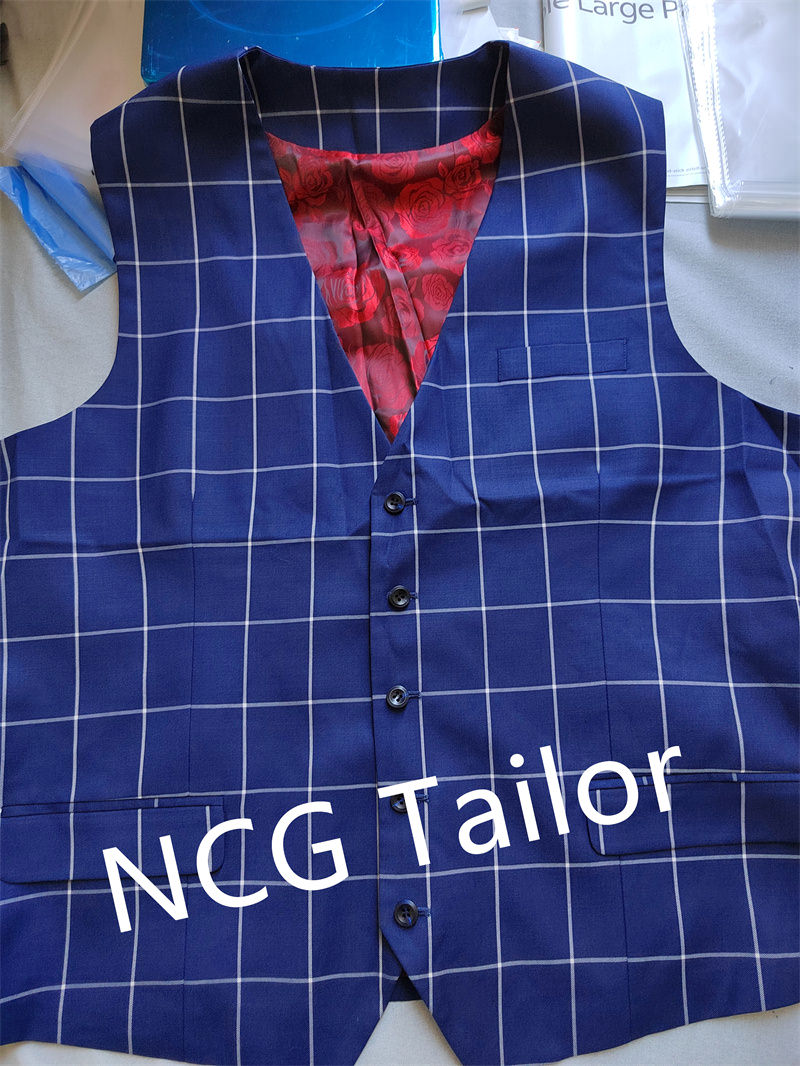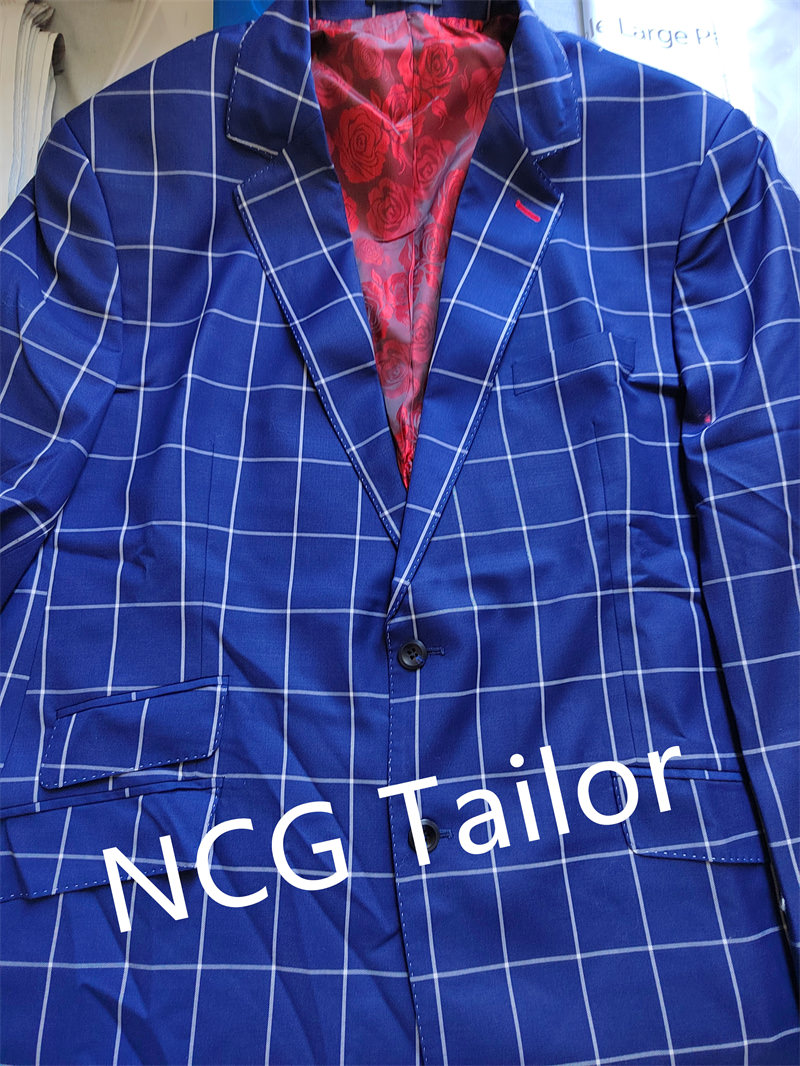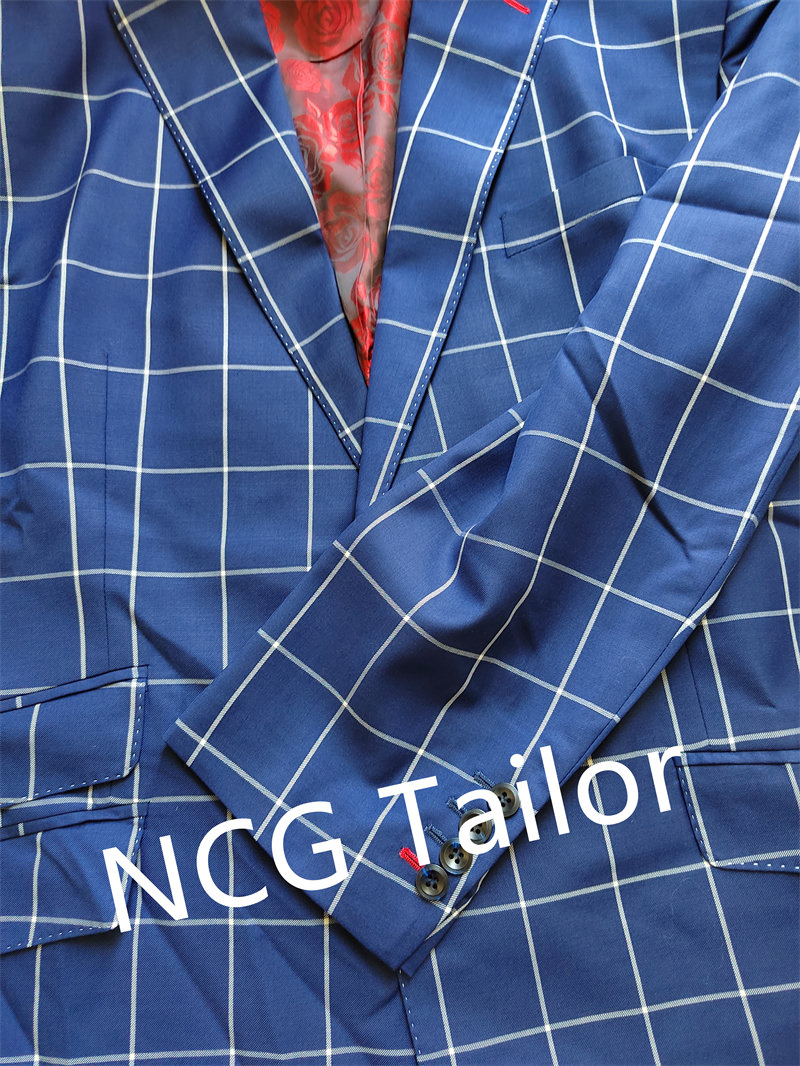 2022-03-15 update:
Special request from a customer...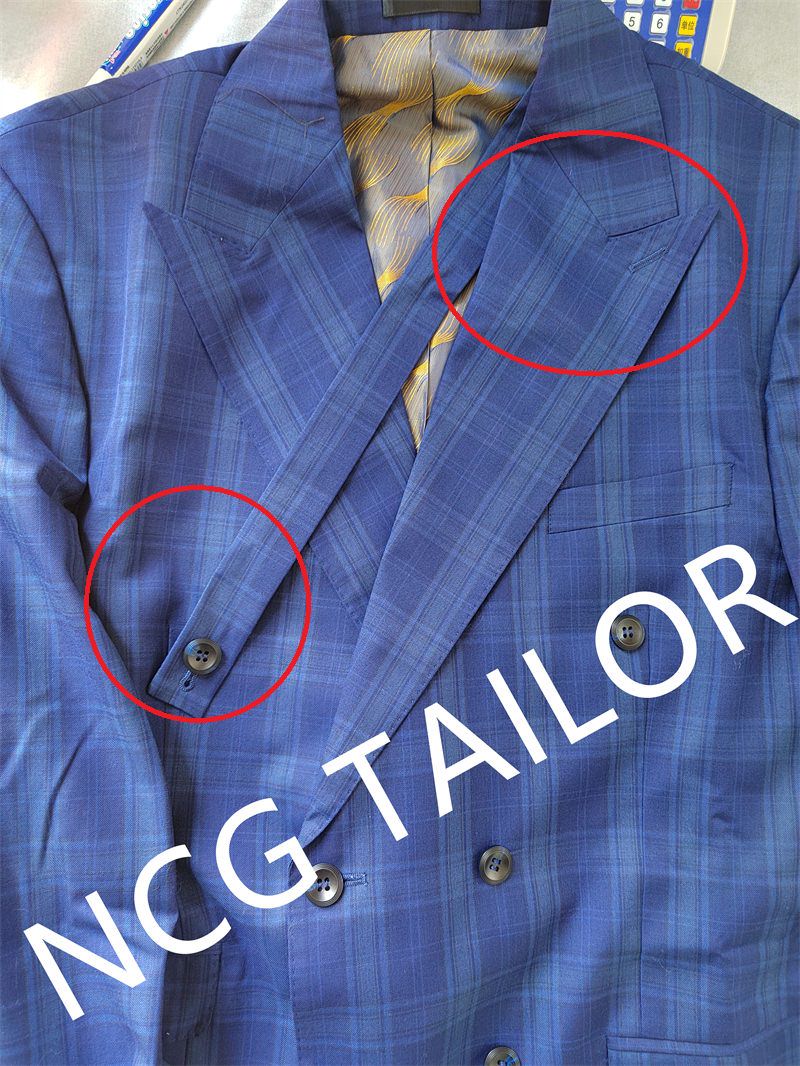 Special requests: Side tabs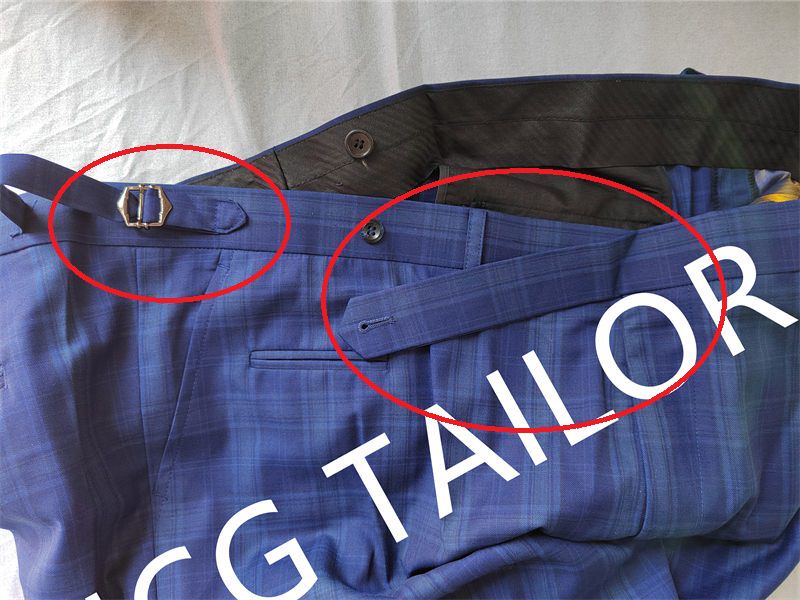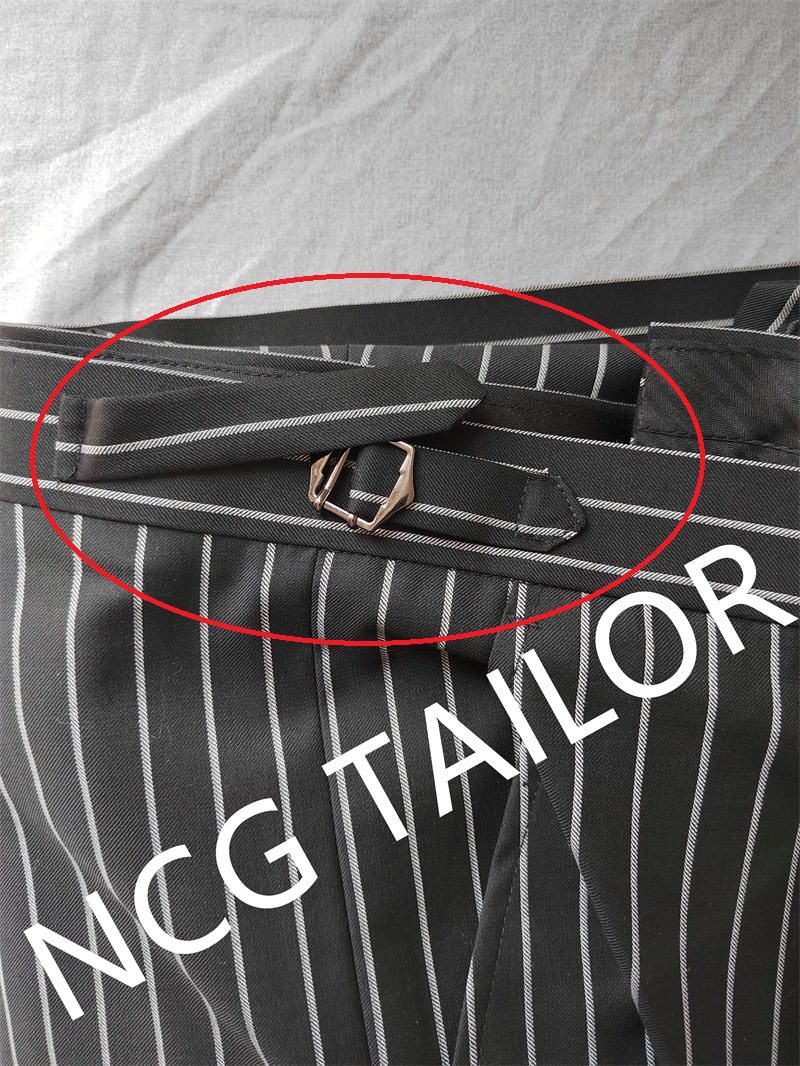 Green lining jacket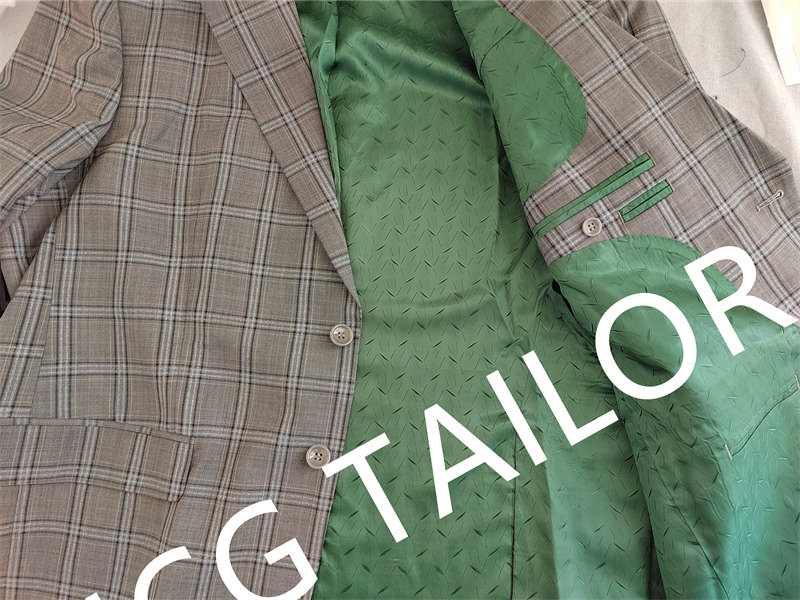 Special request: Vests with notch collar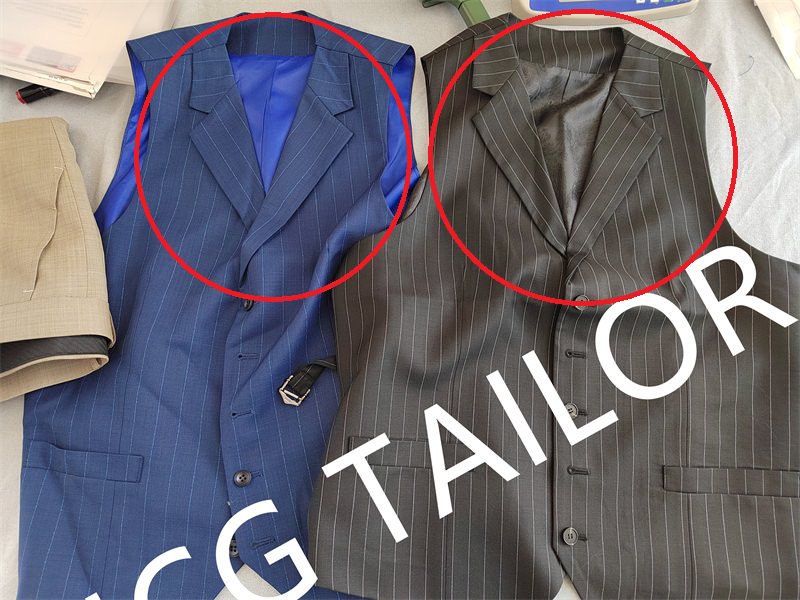 Royal blue blazer with black buttons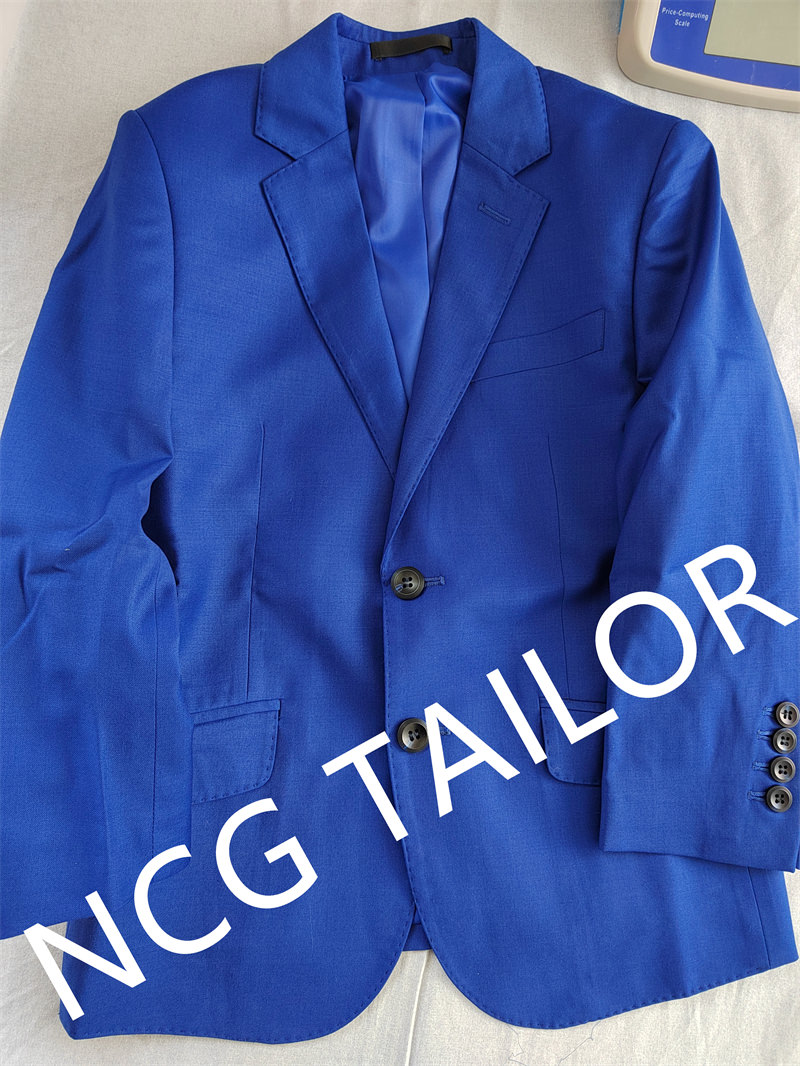 Special request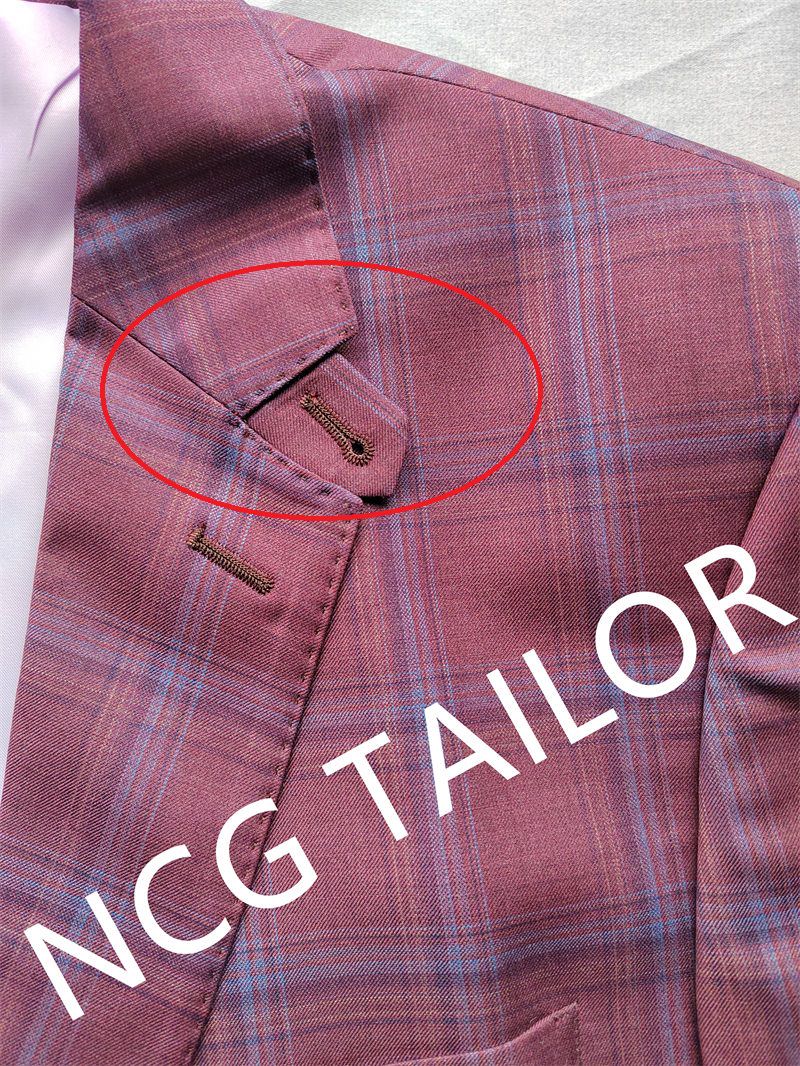 Spare buttons: We put them in the inner chest pocket (every suit you buy from us has them)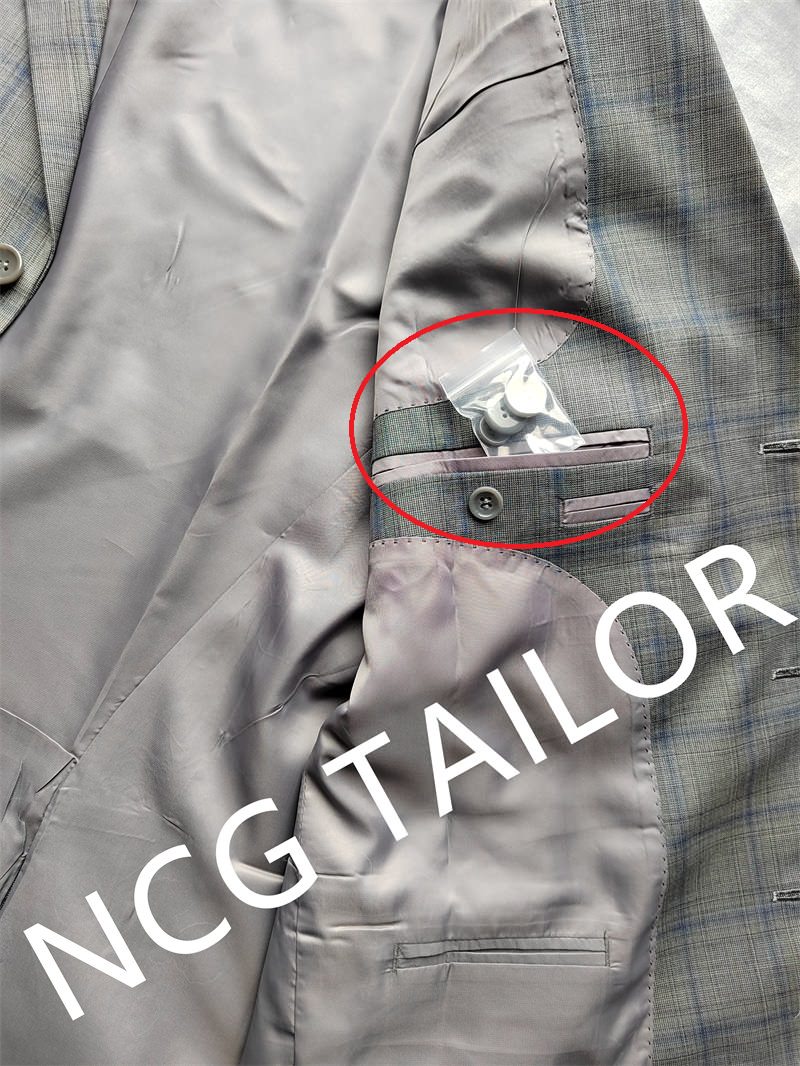 2022-03-03 update:
With permission of this customer, we put his photos here on the website.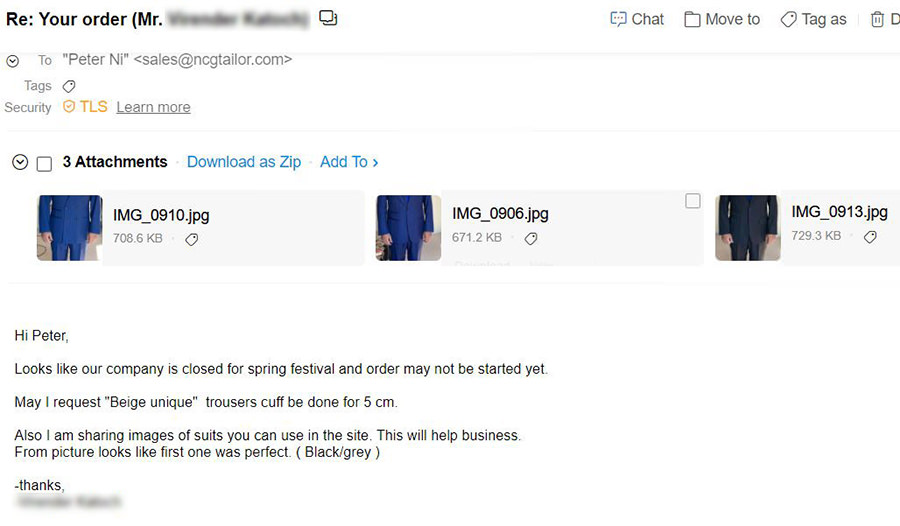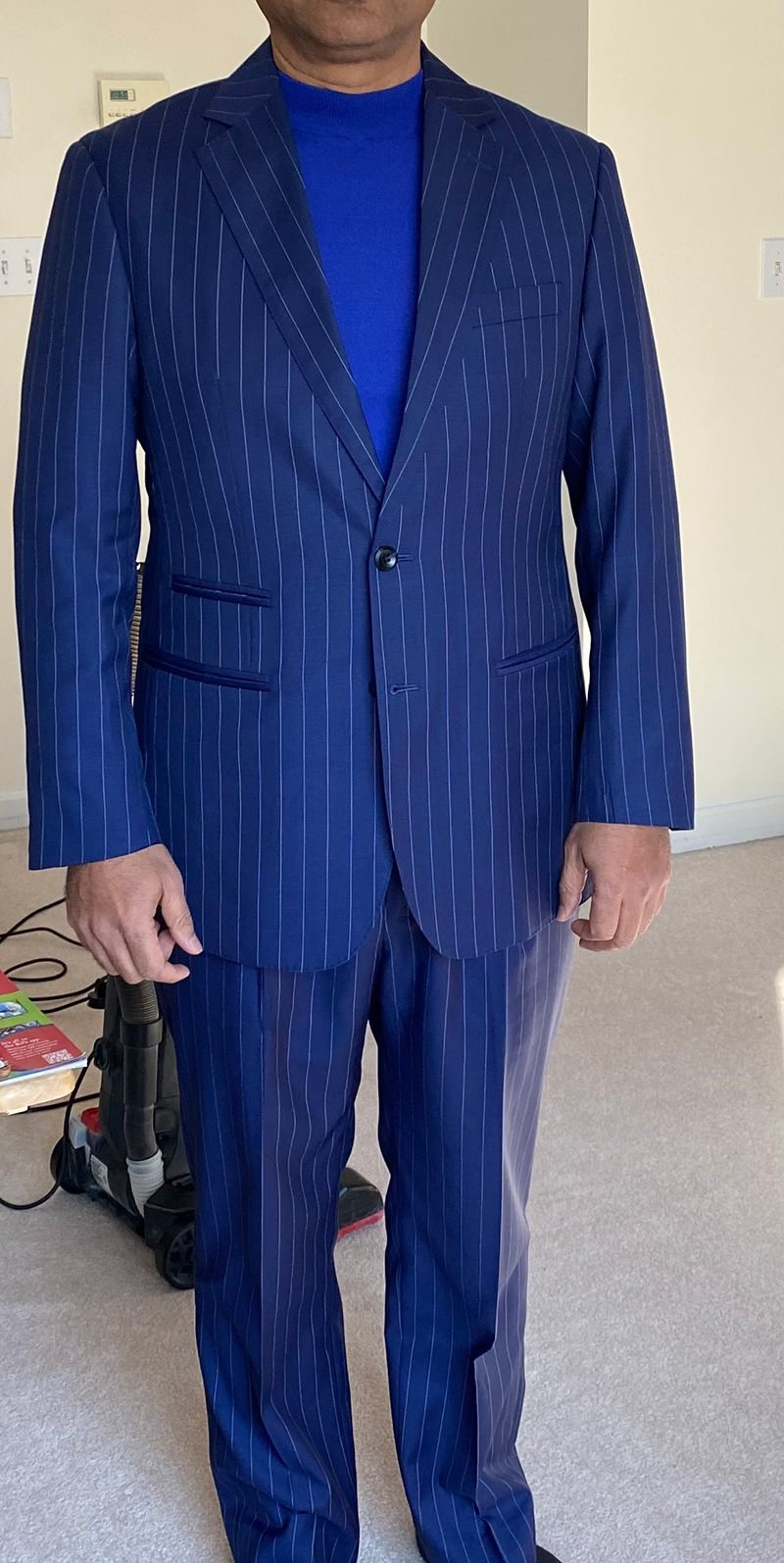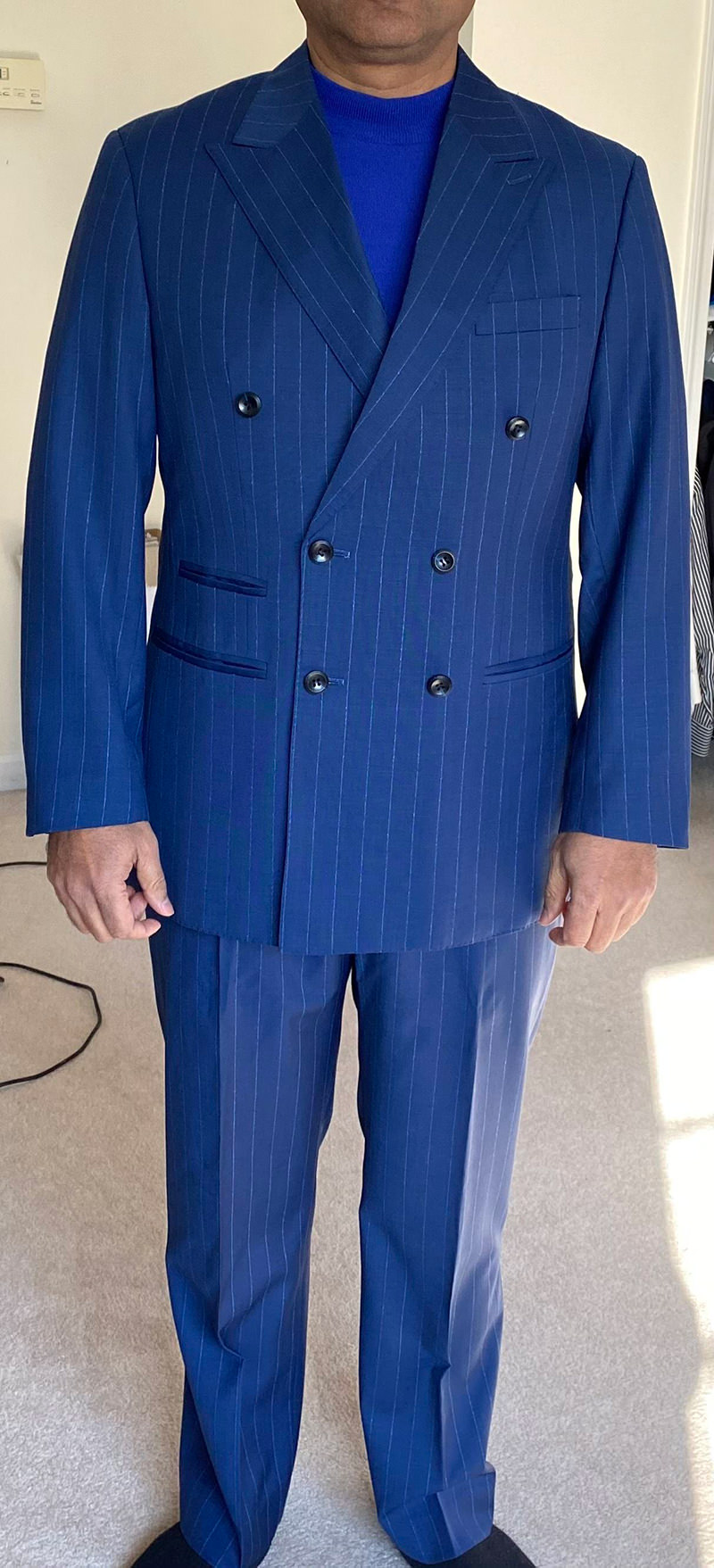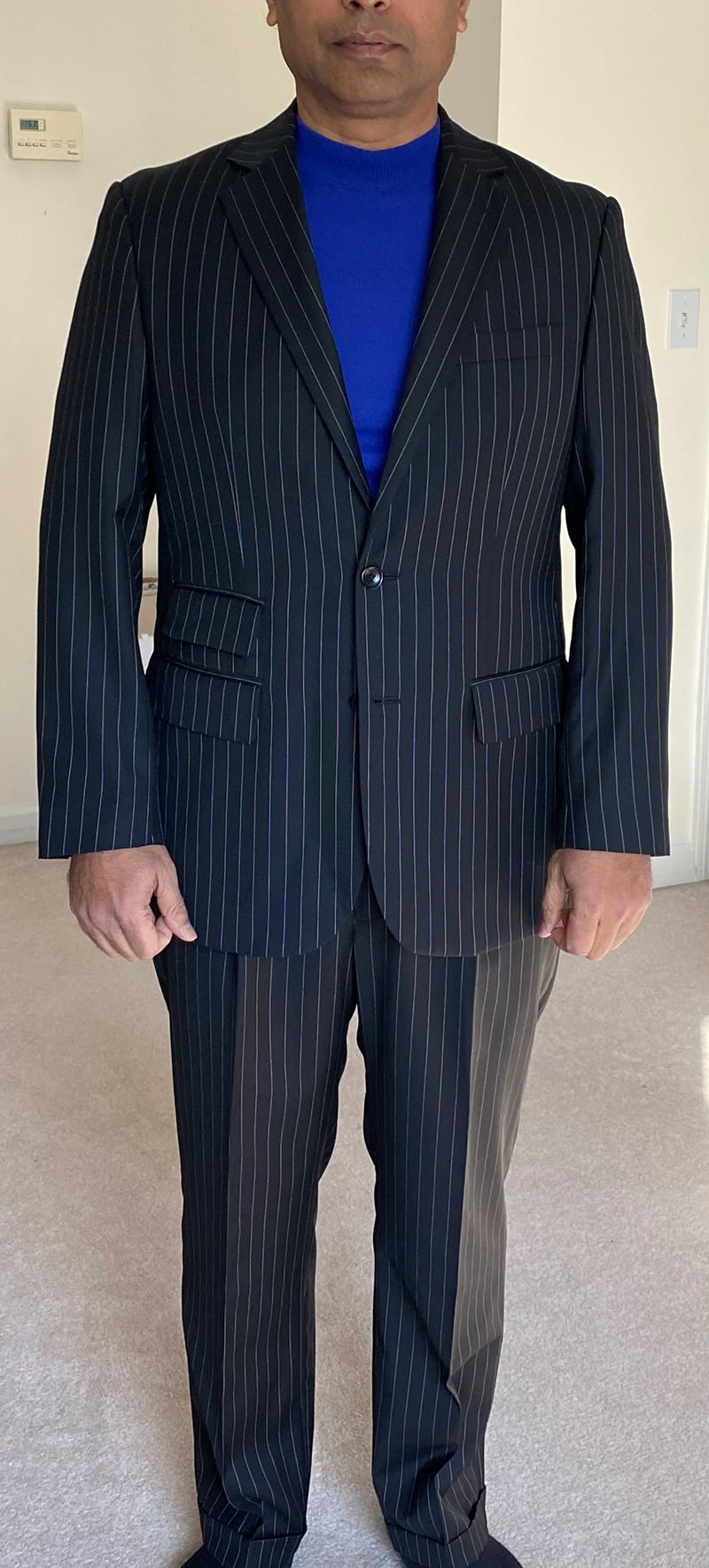 2022-01-04 update:
Ready to ship...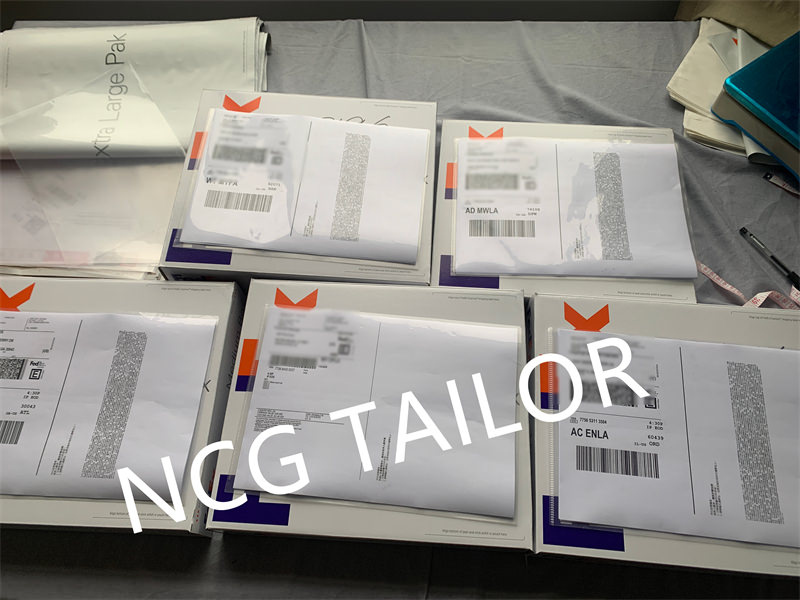 Brown winter suit (fabric relatively thick)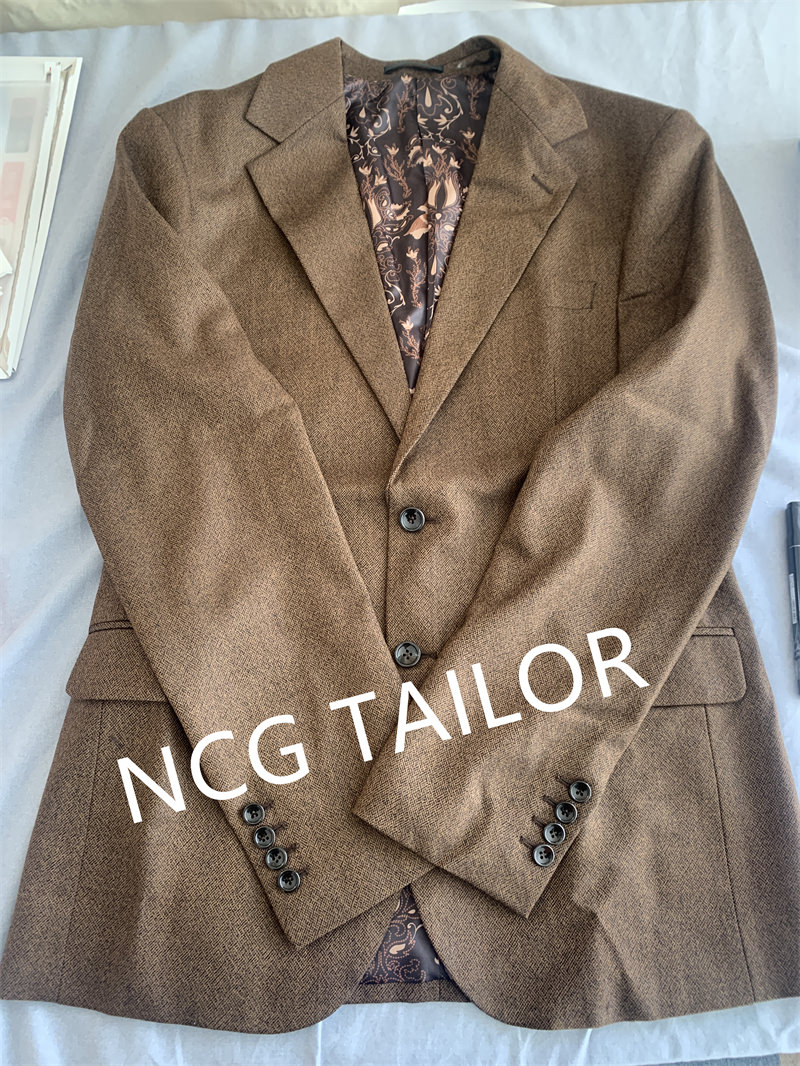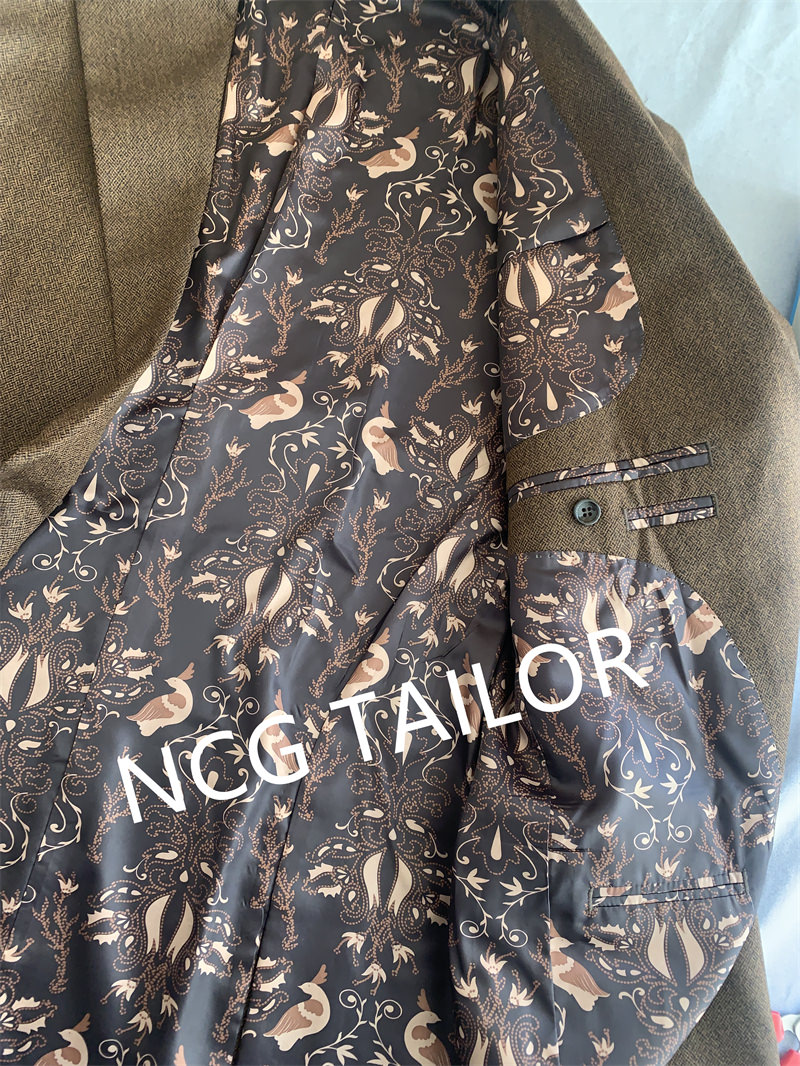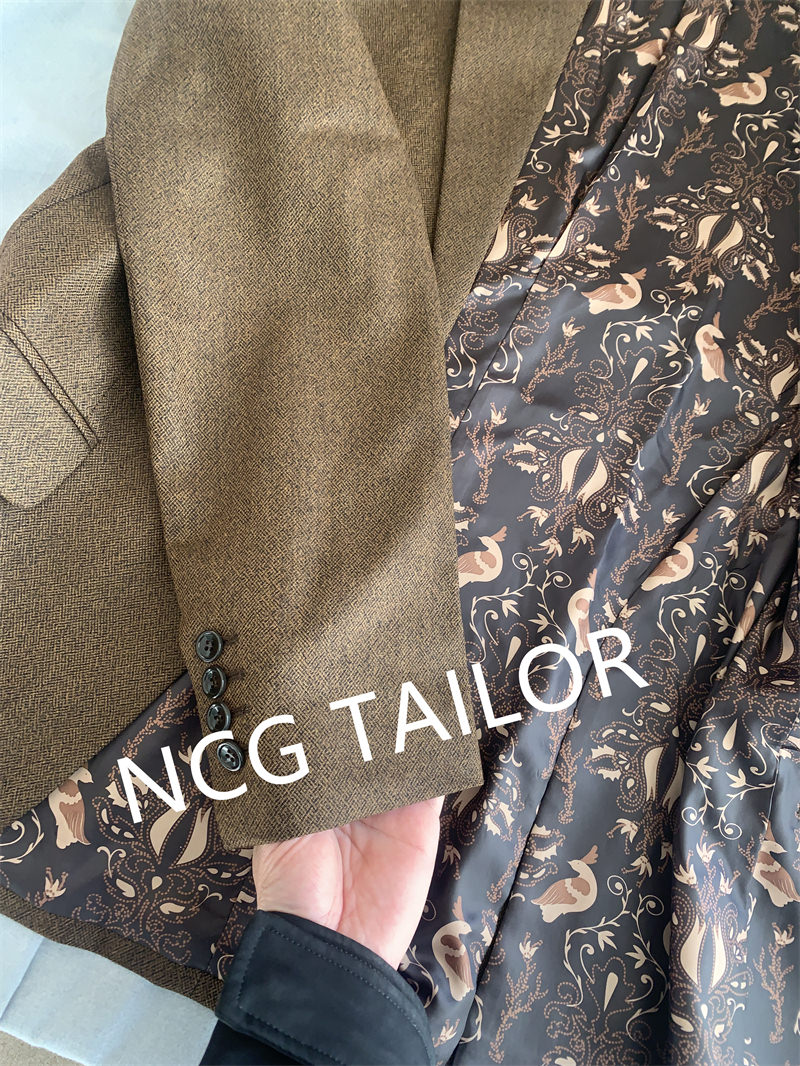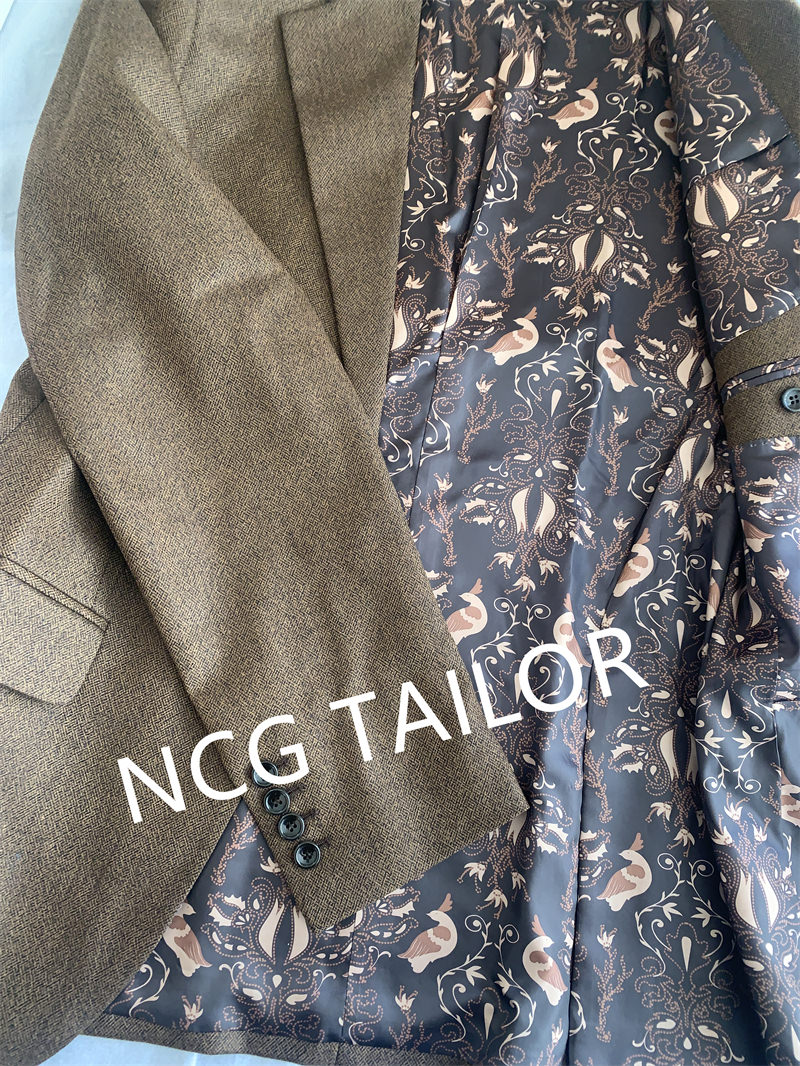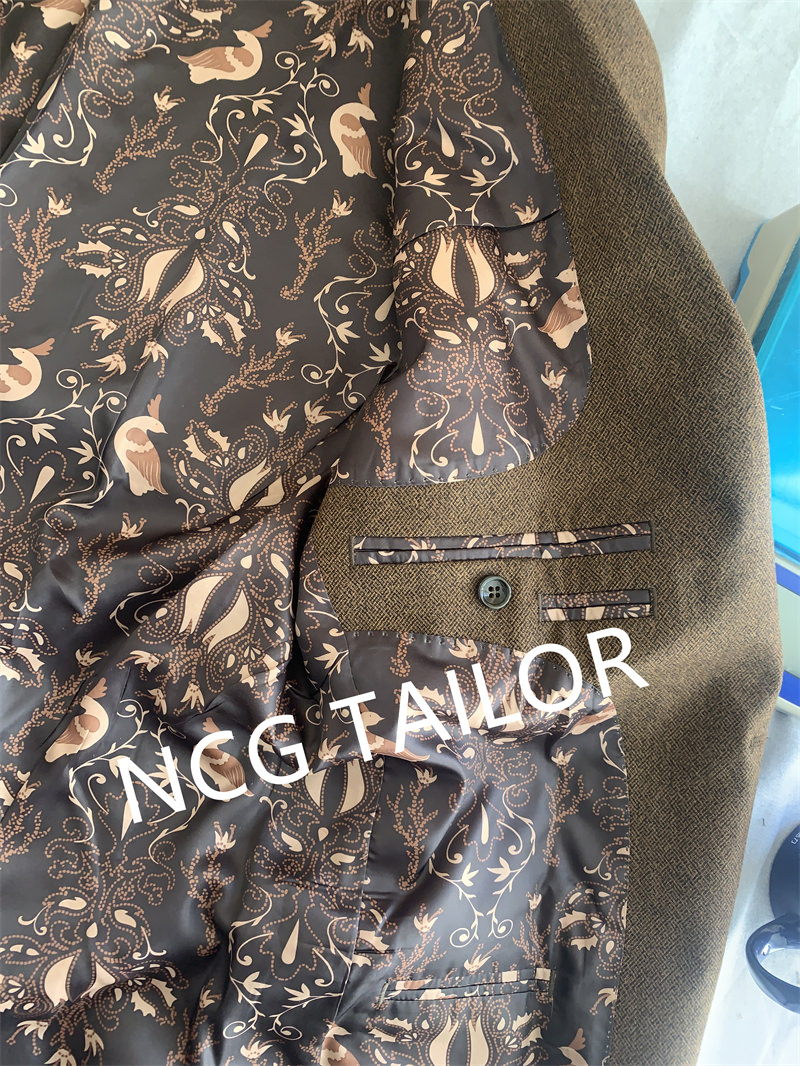 Light gray 2-piece suit with dark color lining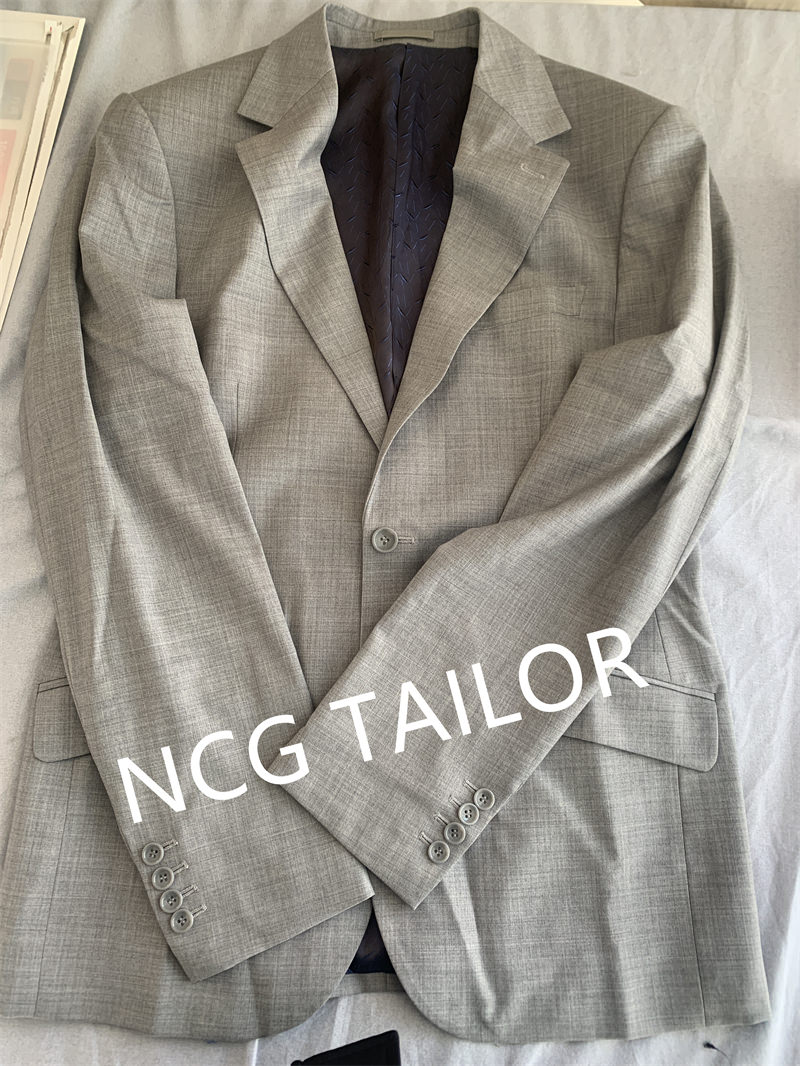 Medium gray winter suit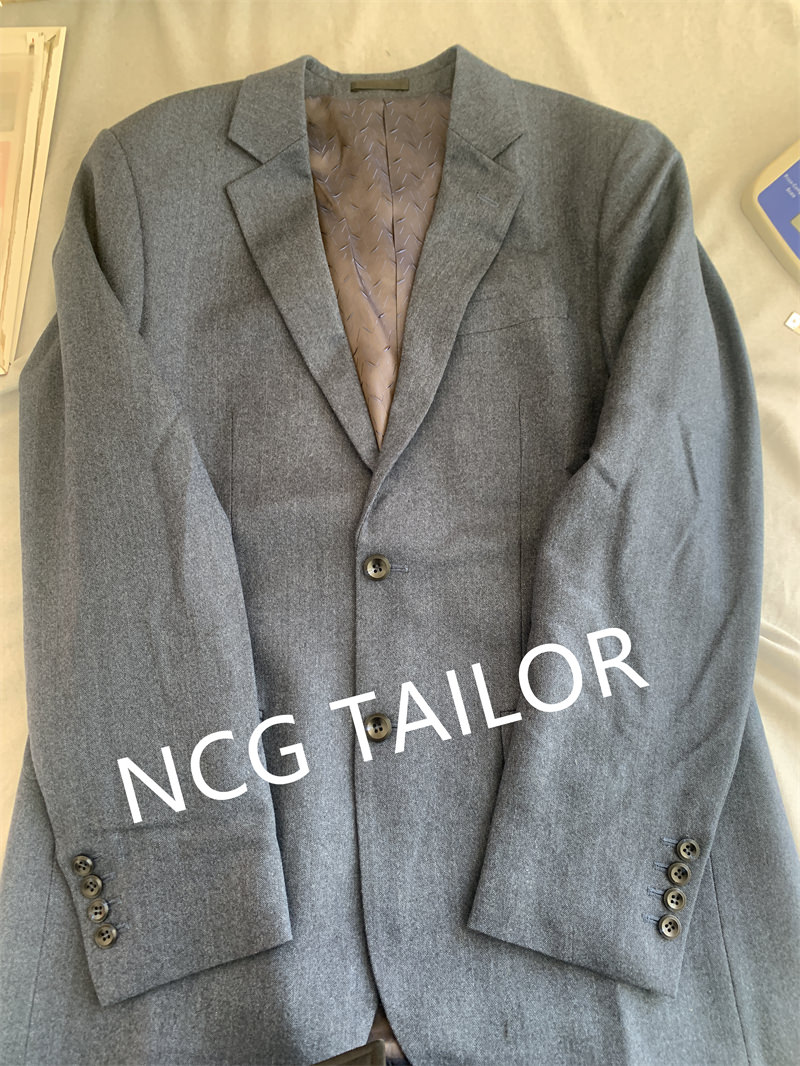 Peak collar + 1 sleeves buttons. Very big size.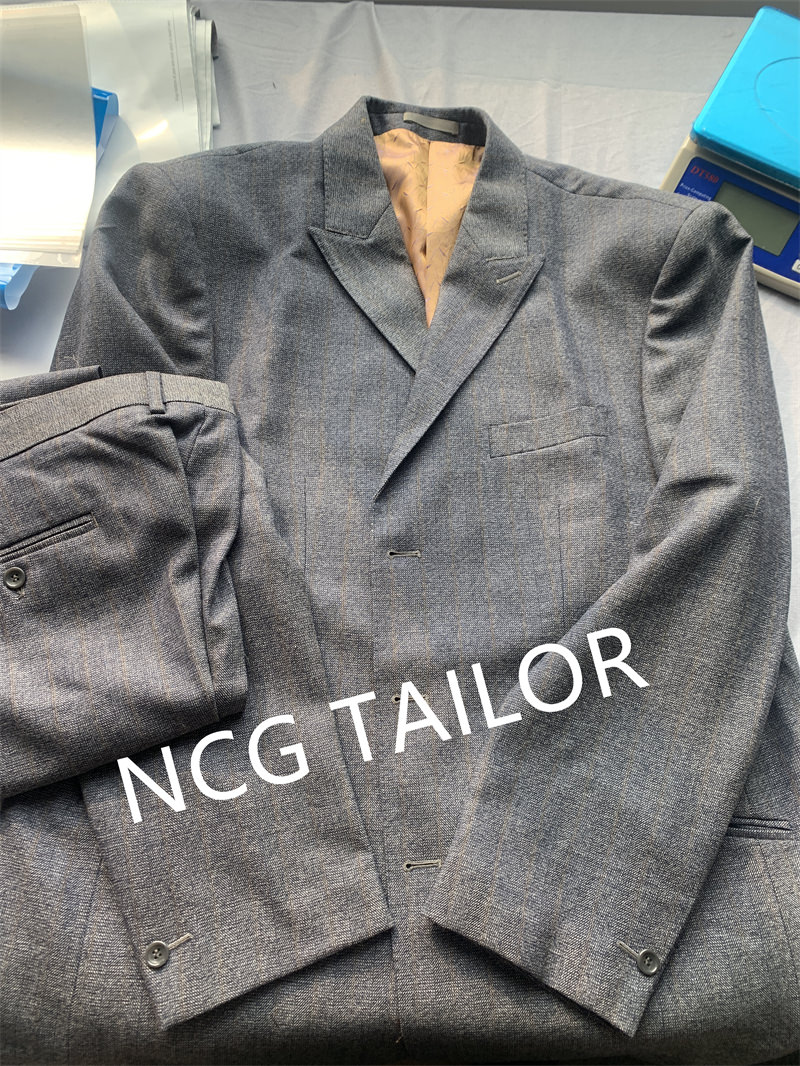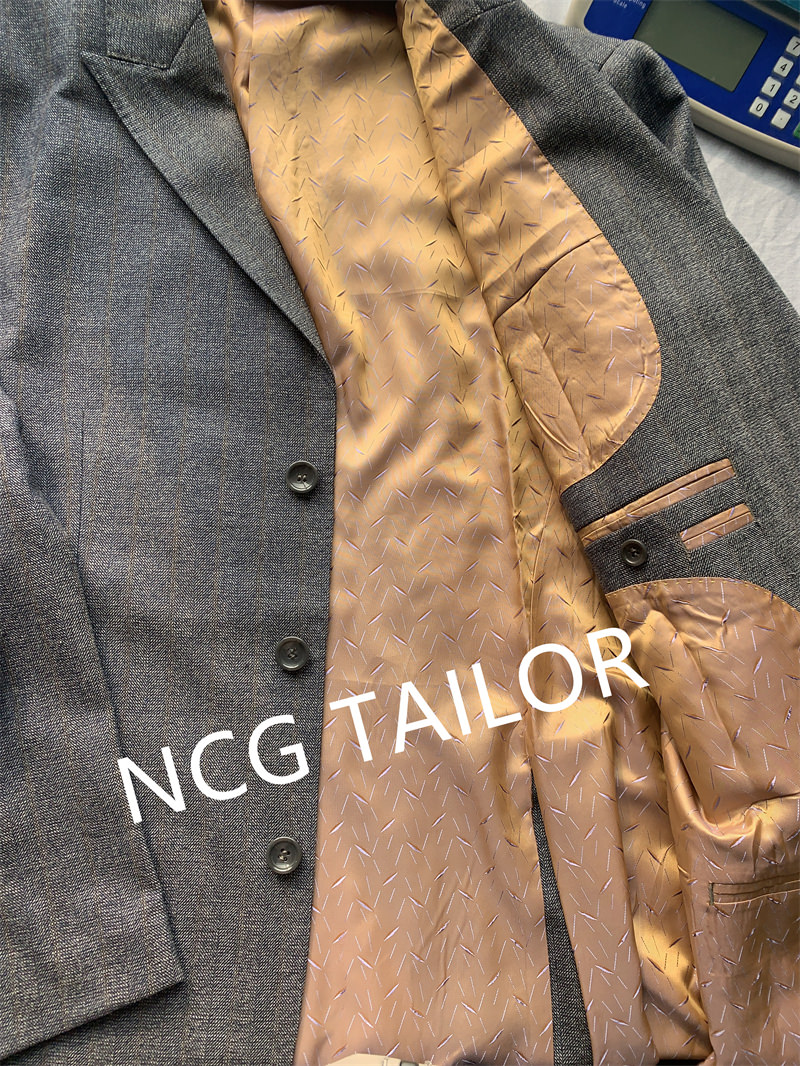 Light gray plaid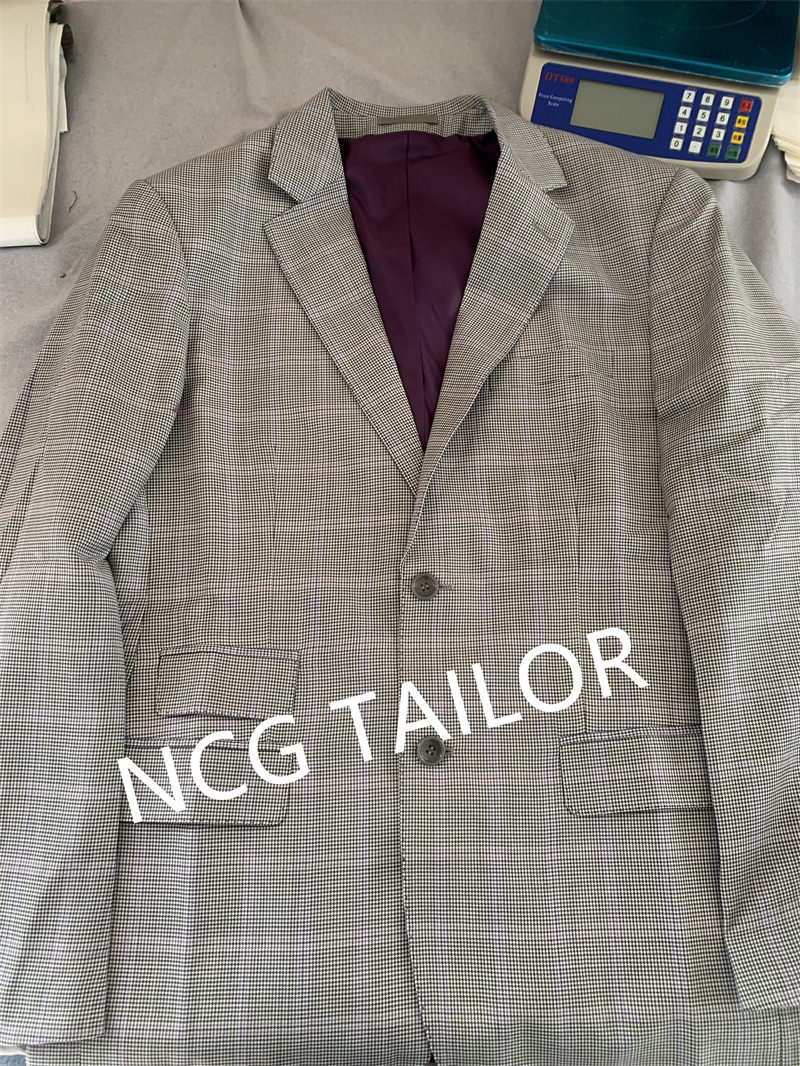 2 different color stripes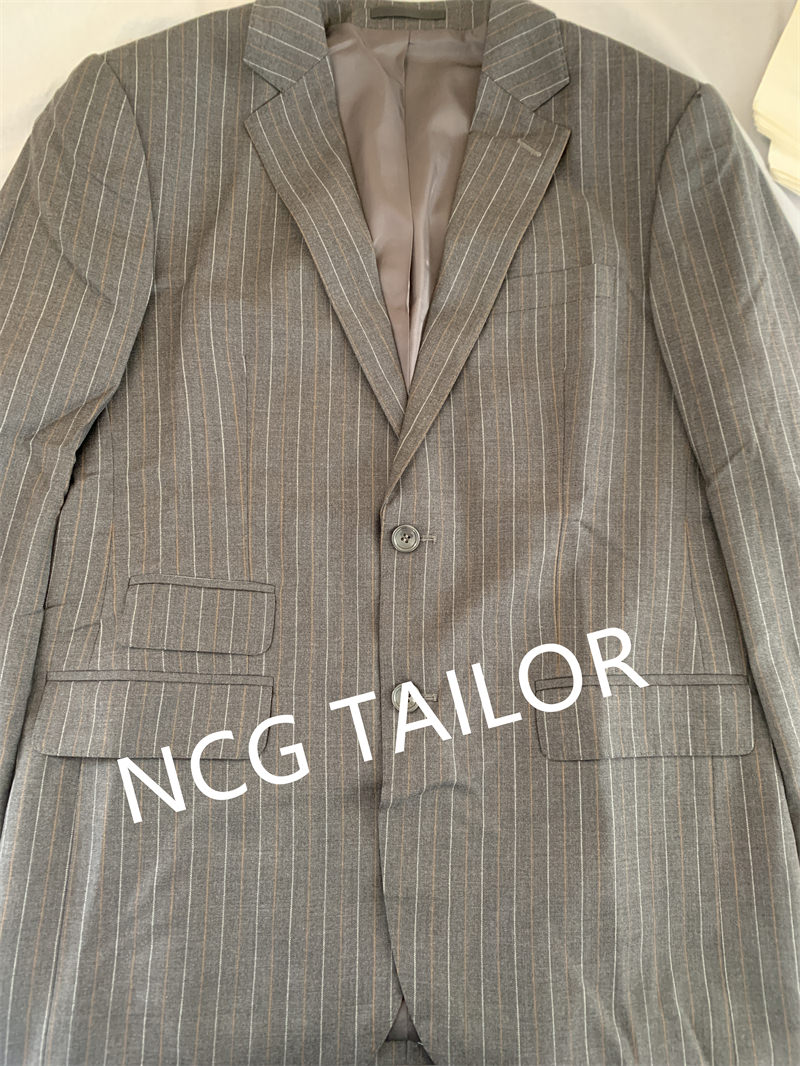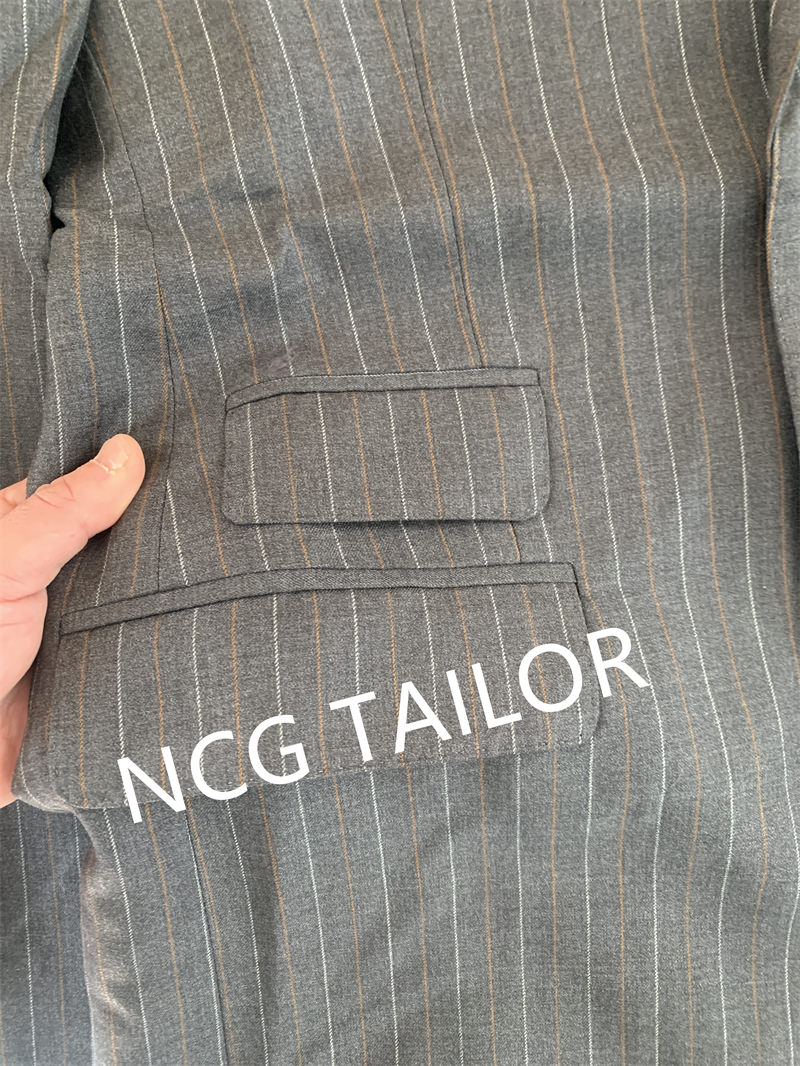 Very very big size suit... Custom made...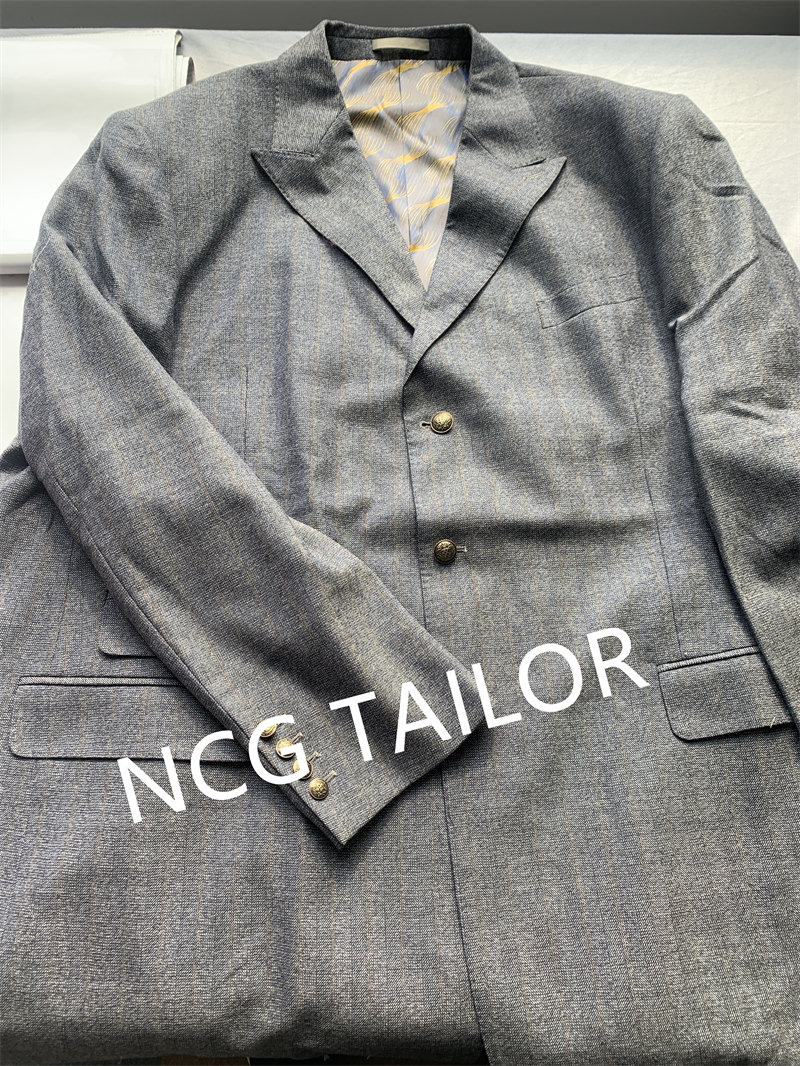 Blazer...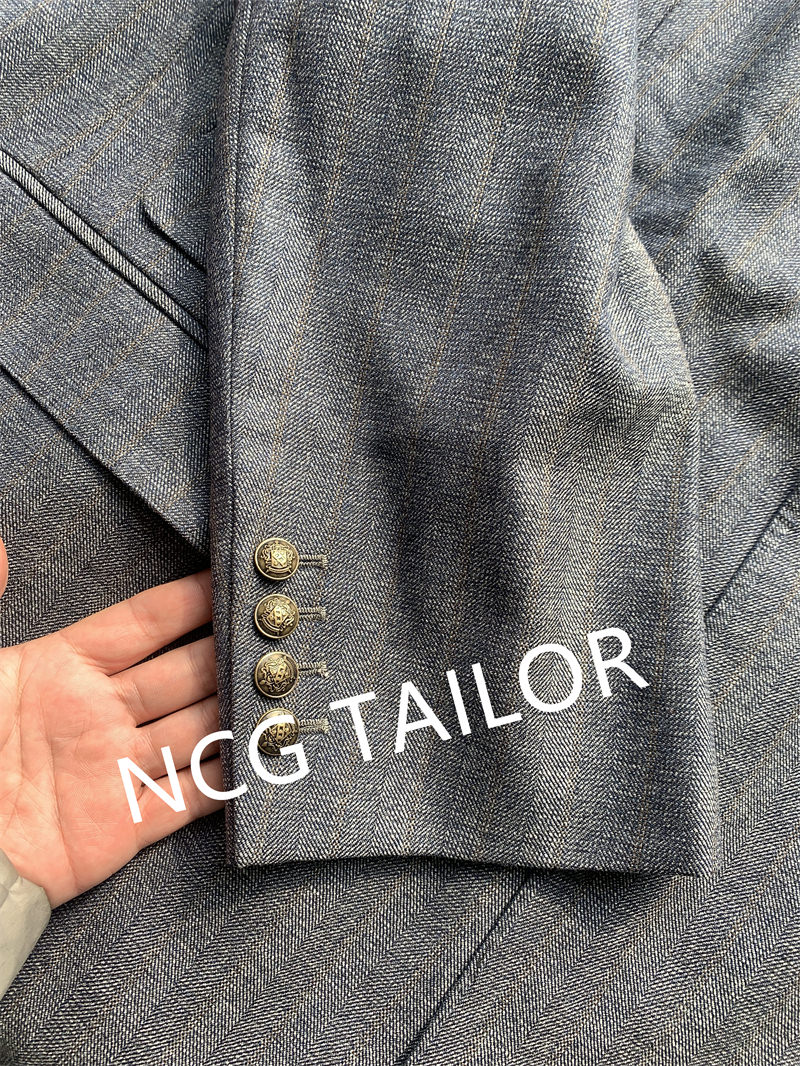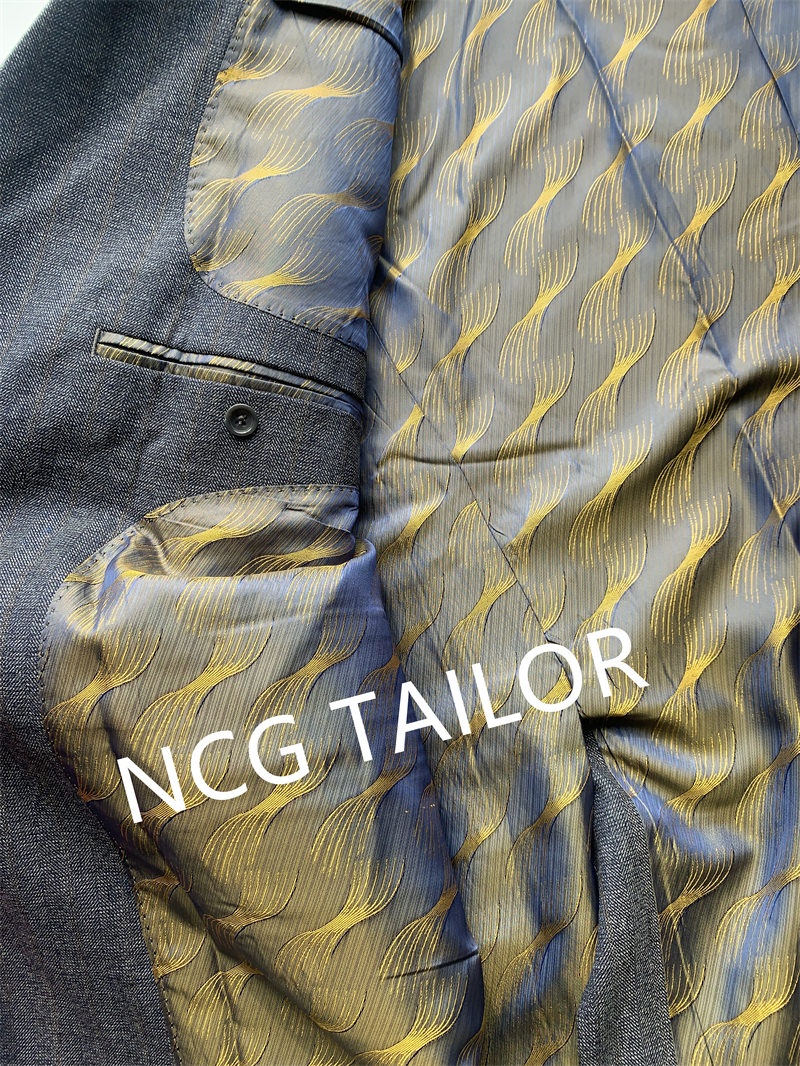 Just waistcoat and pants... No jacket...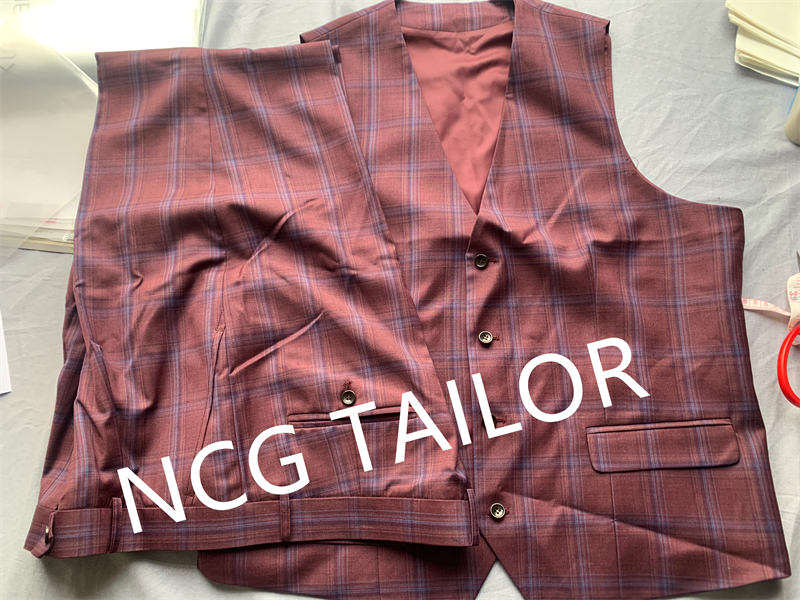 2021-11-19 update: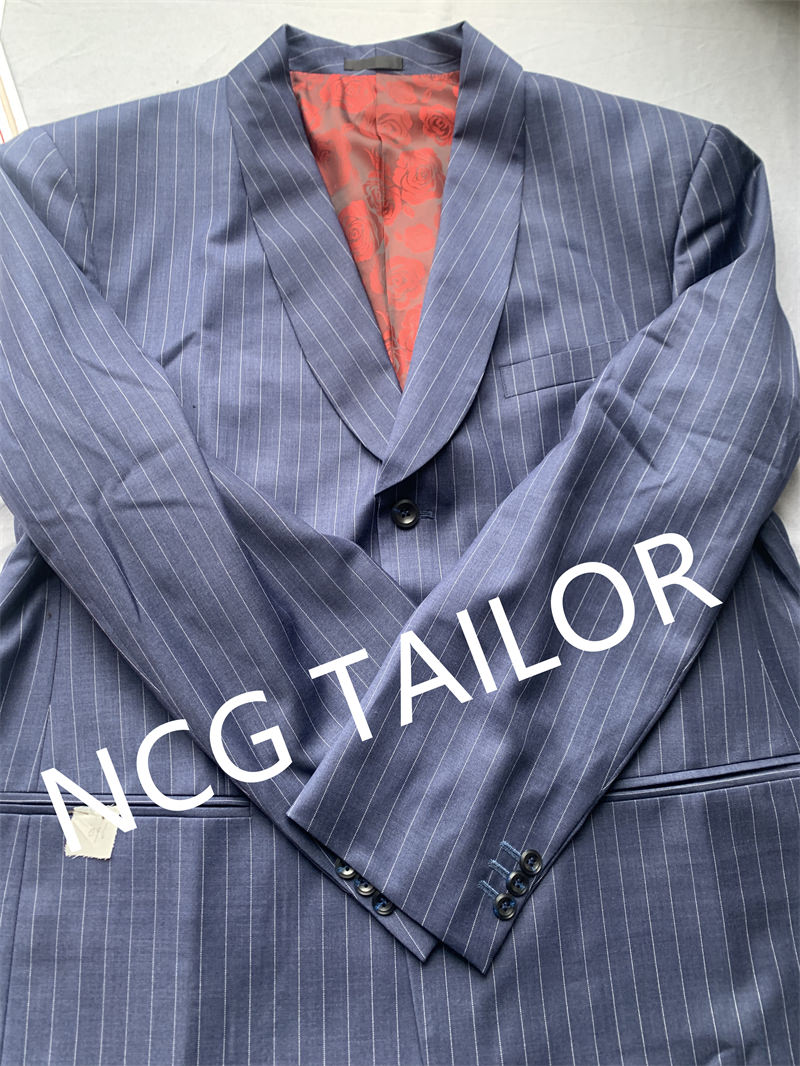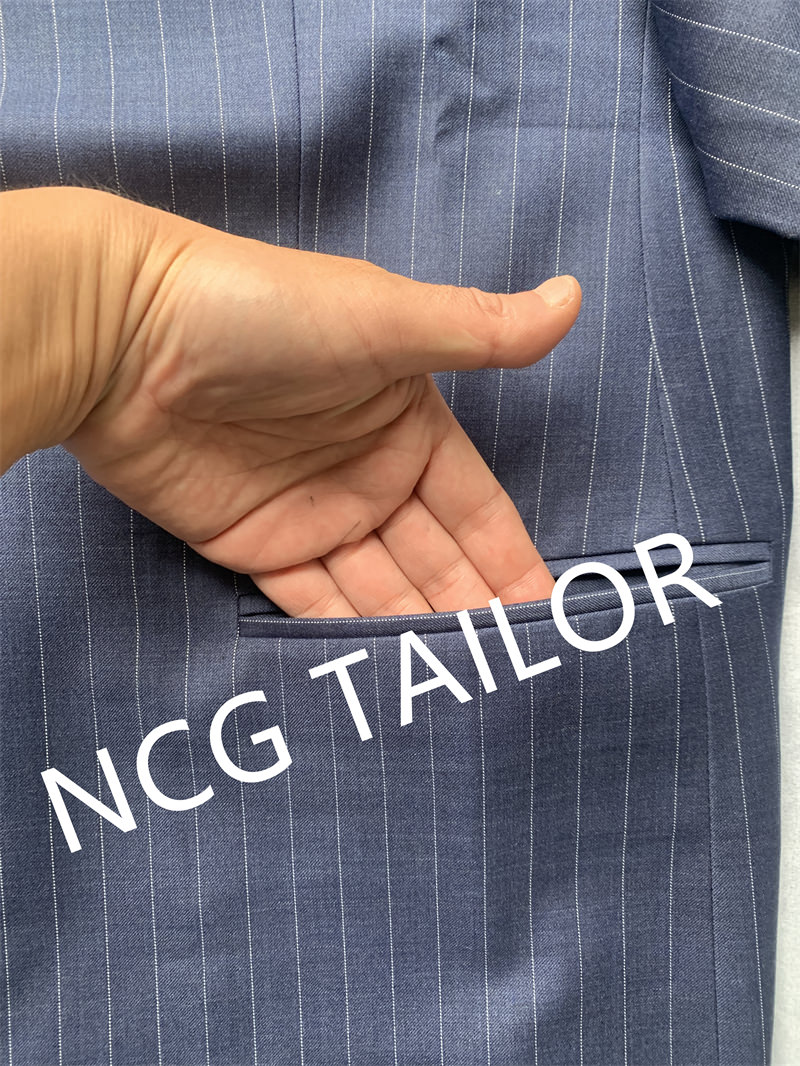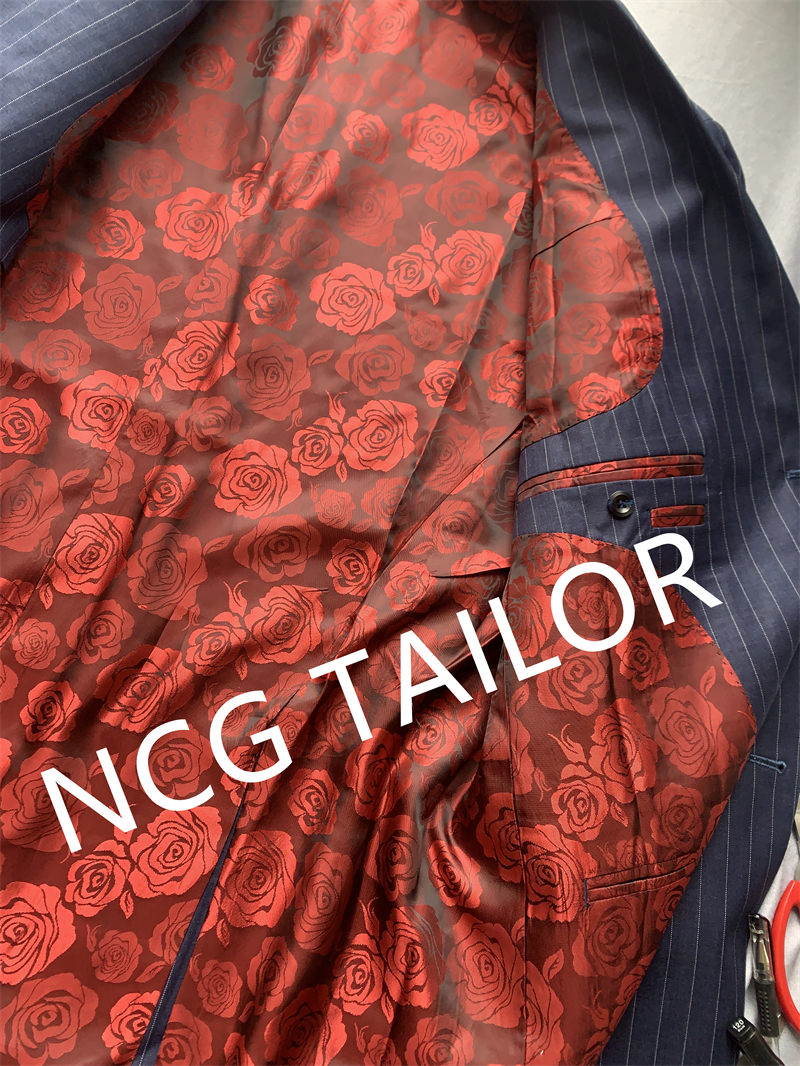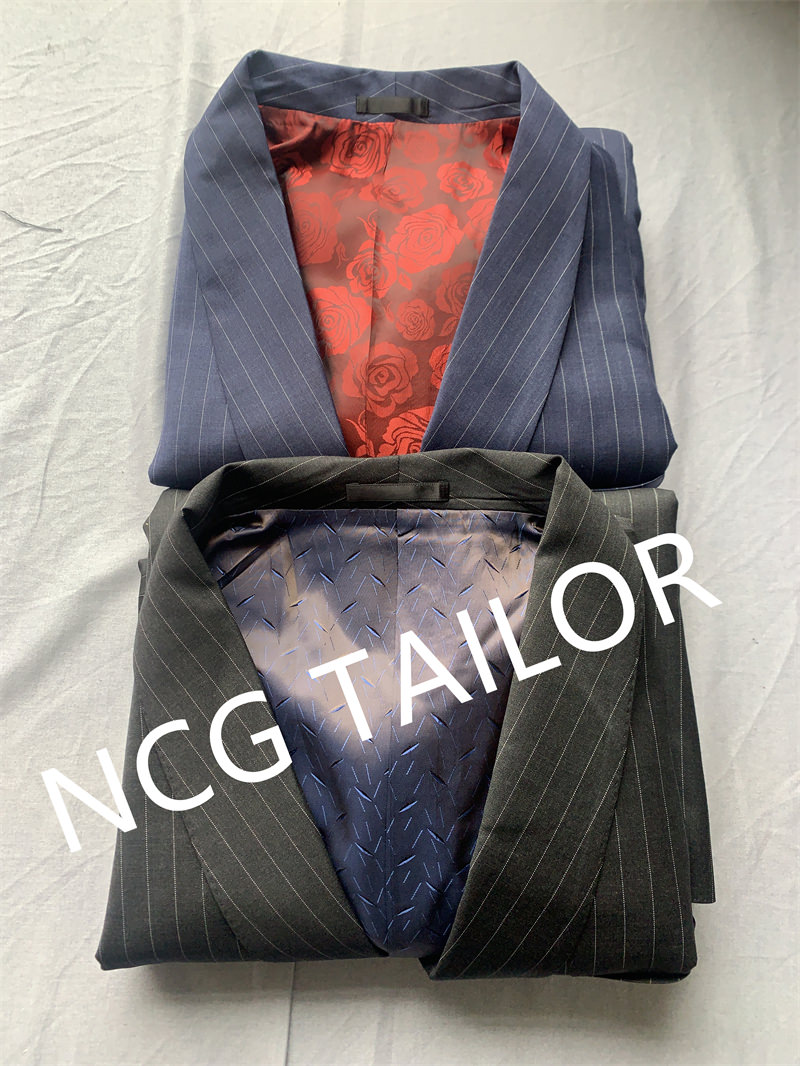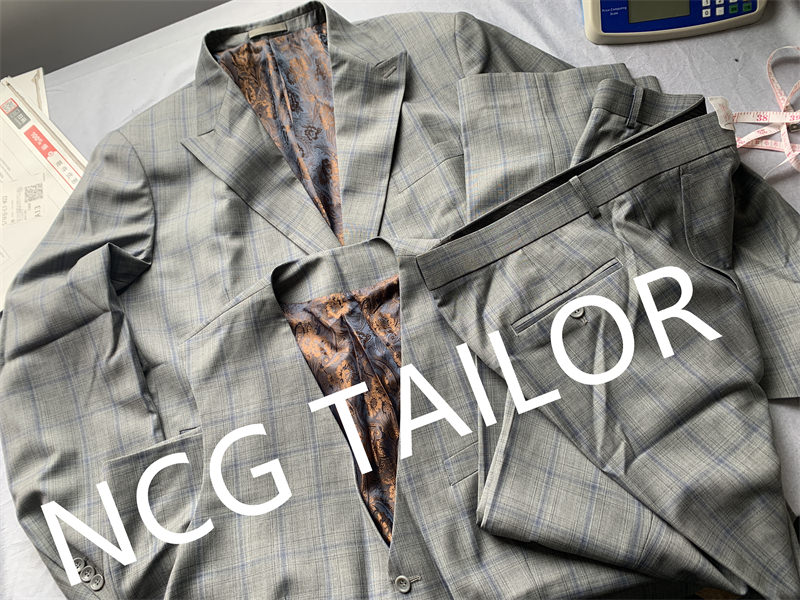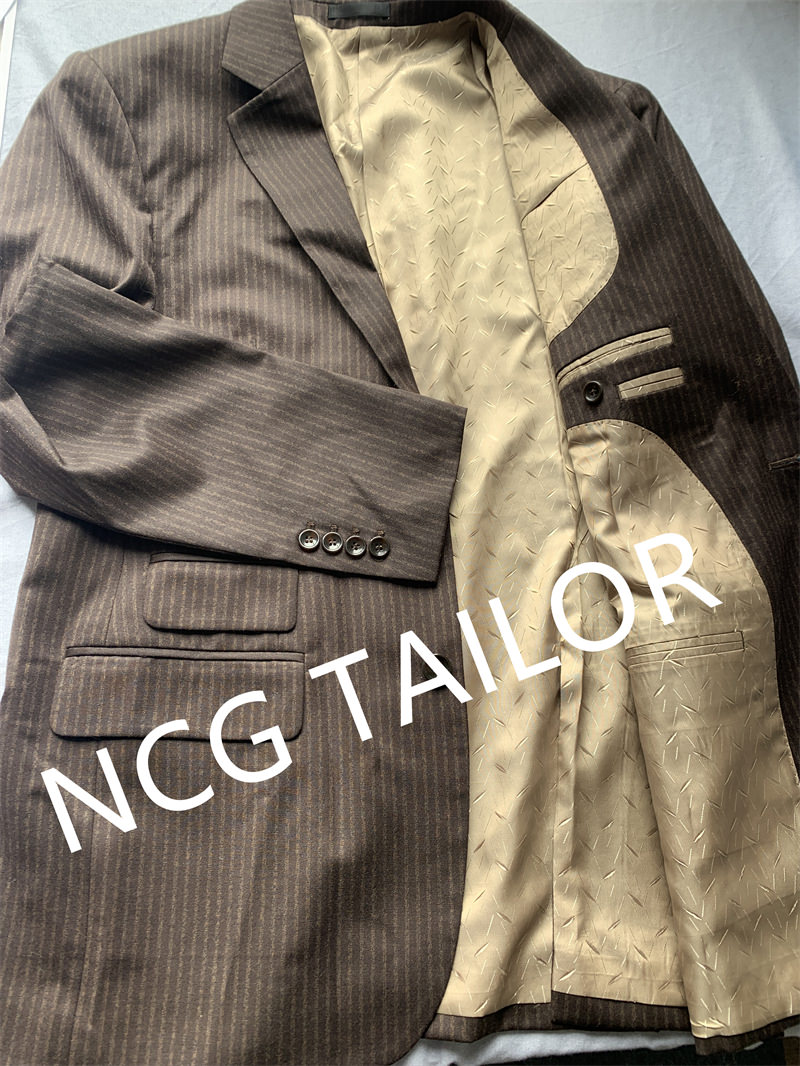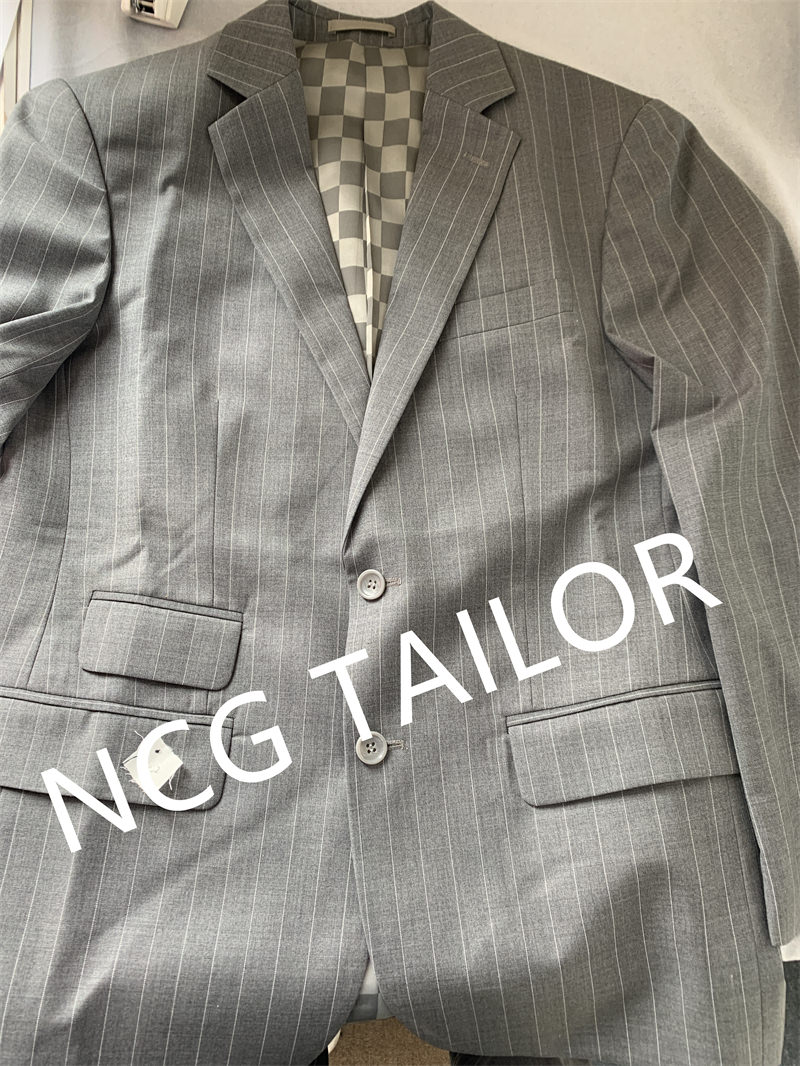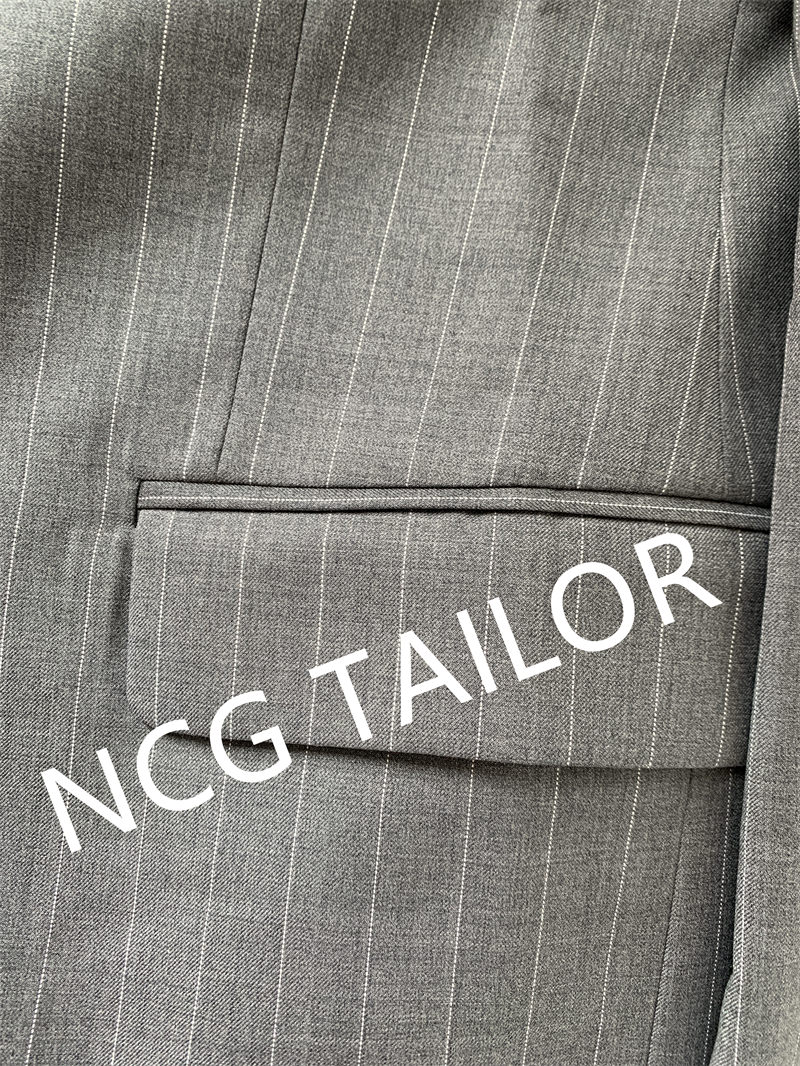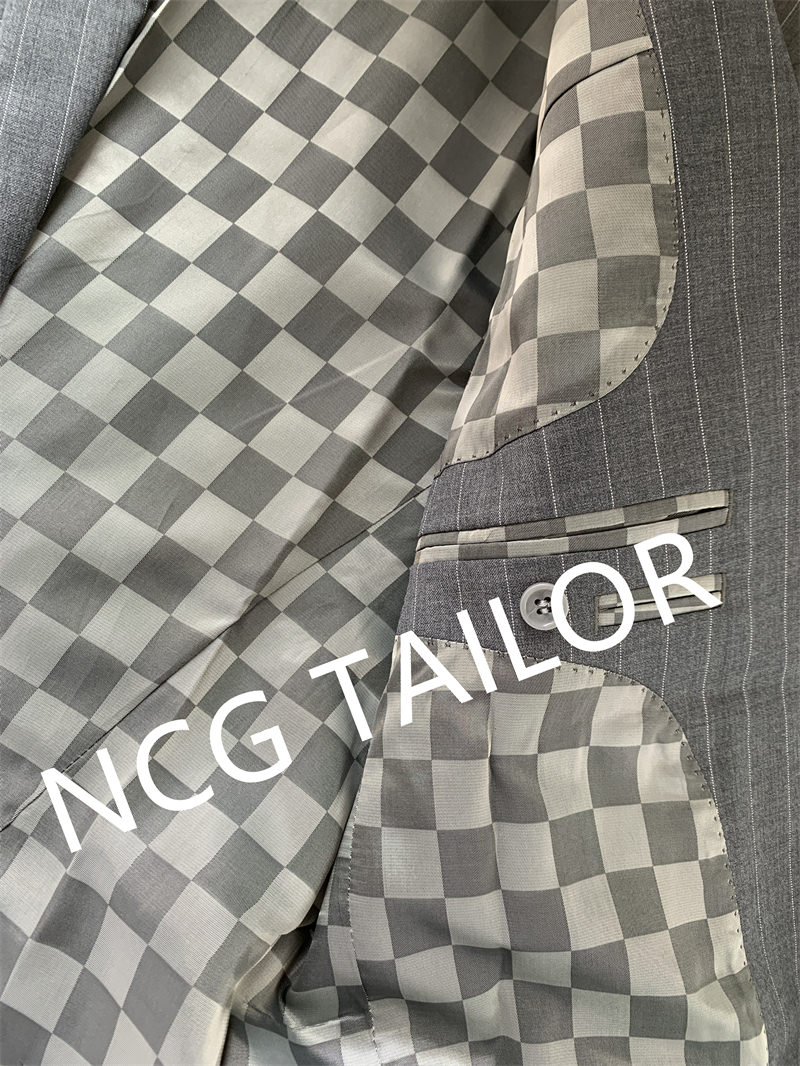 2021-11-11 update:
Dark gray plaid suit 3 pieces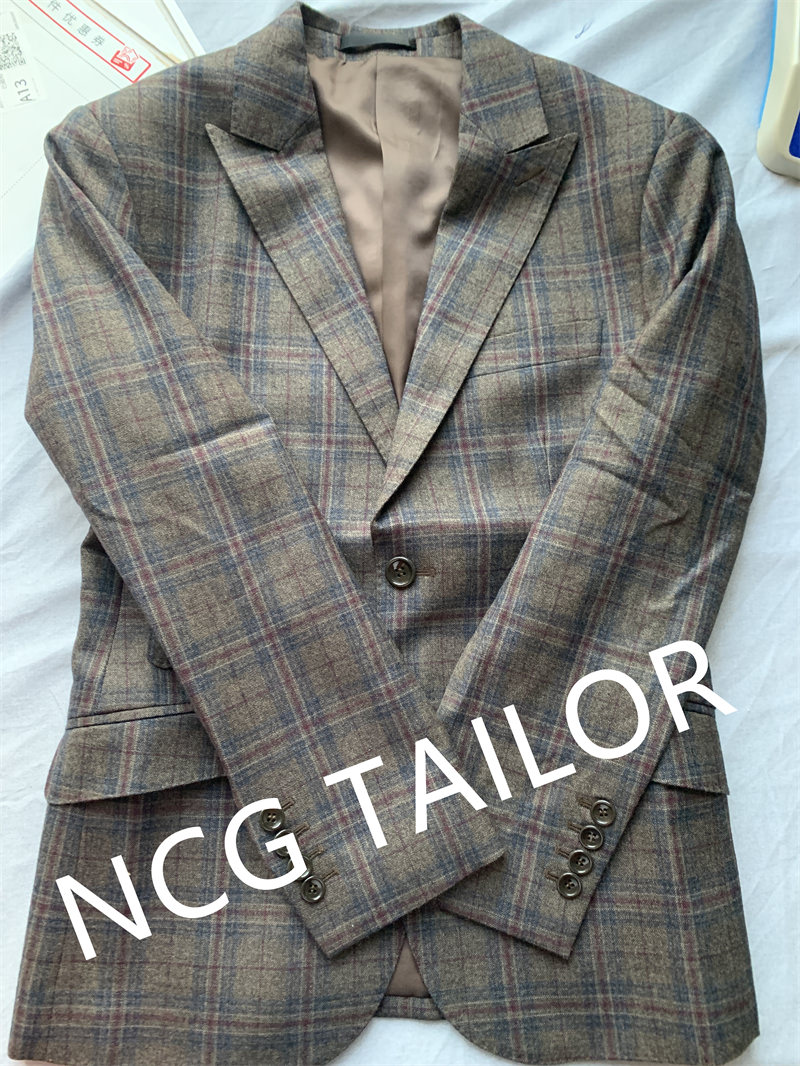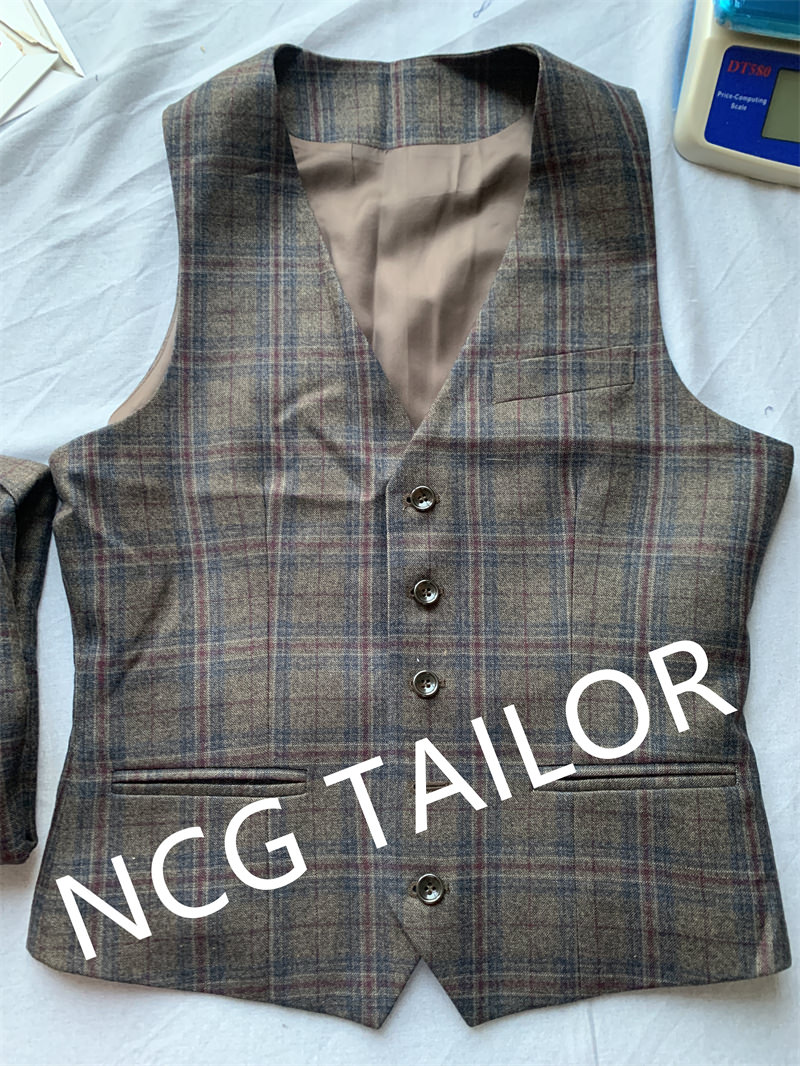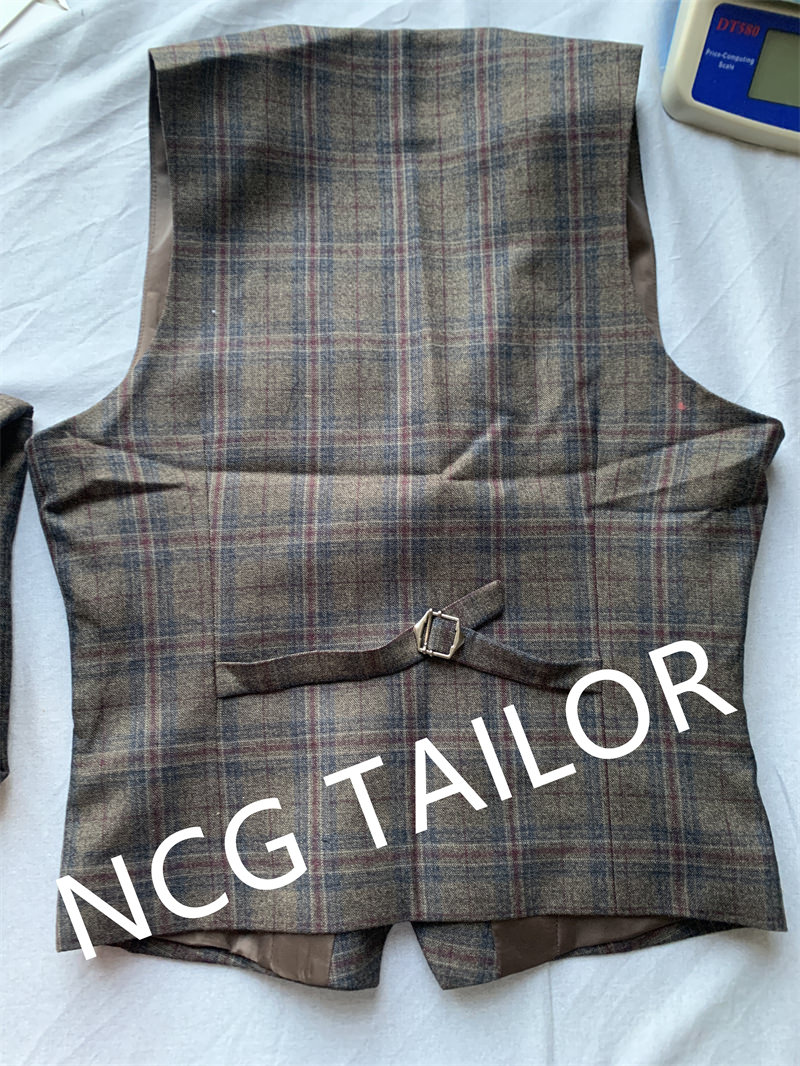 Light gray 3-piece suit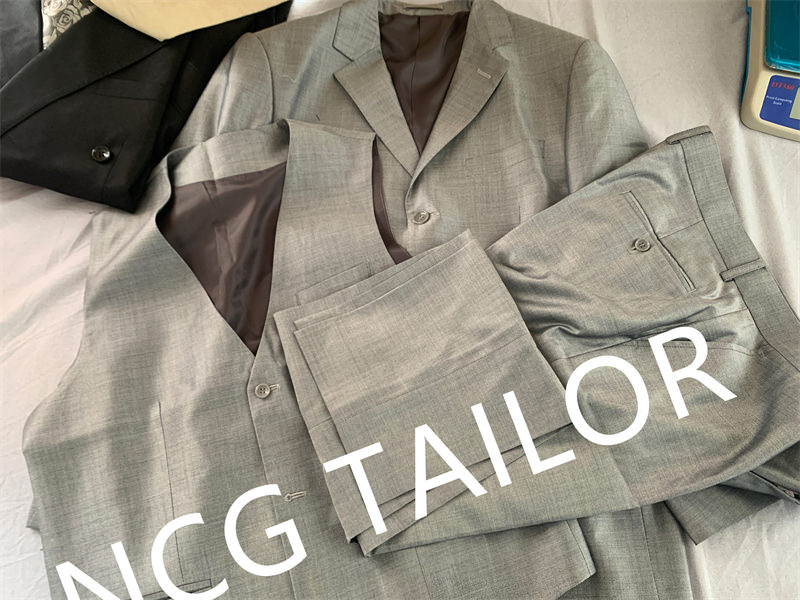 2021-11-03 update:
Medium gray suit with pretty red lining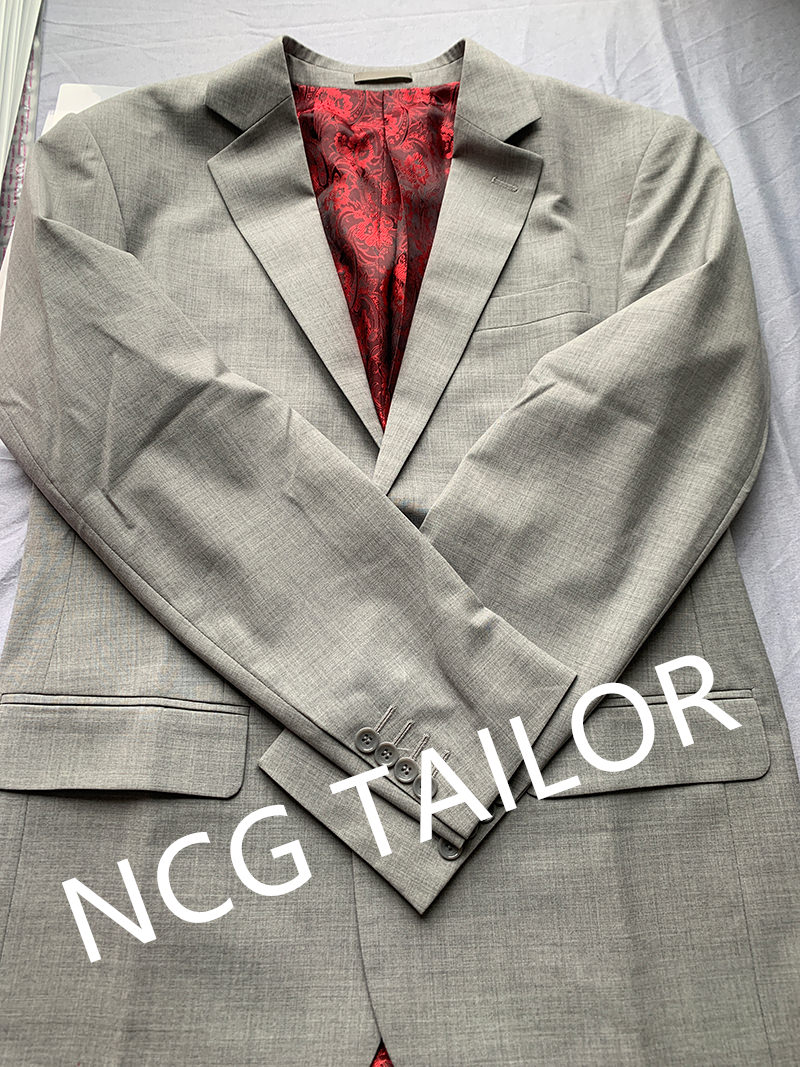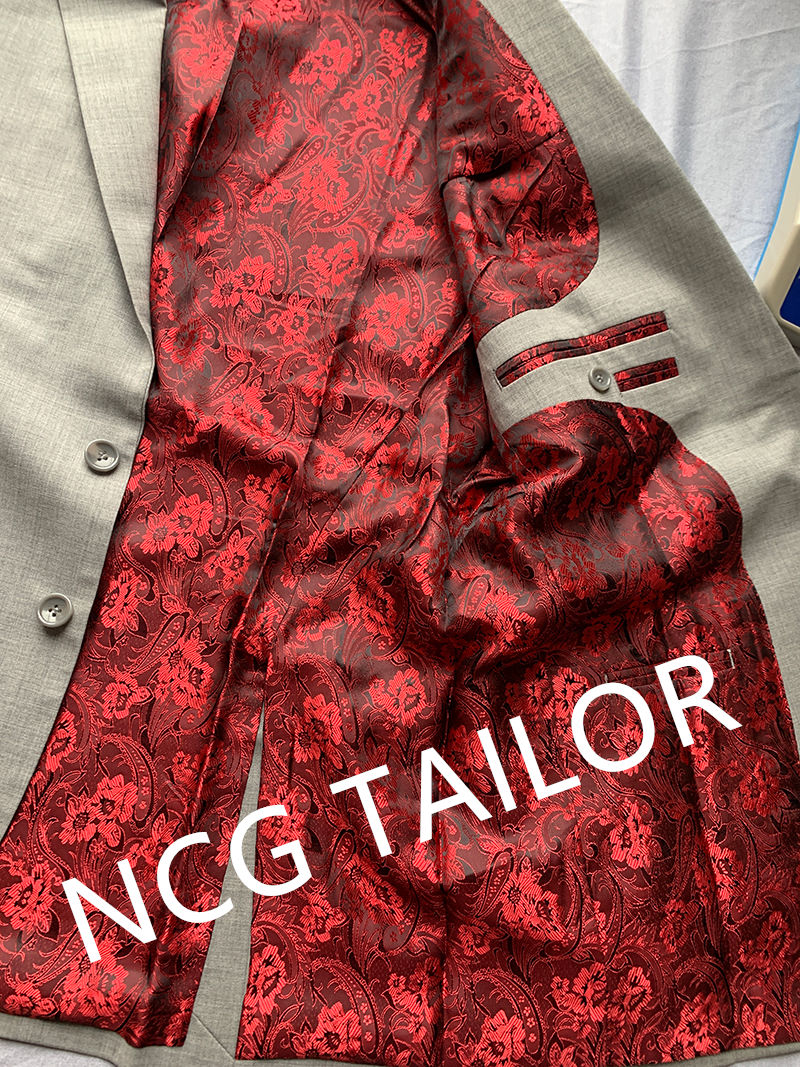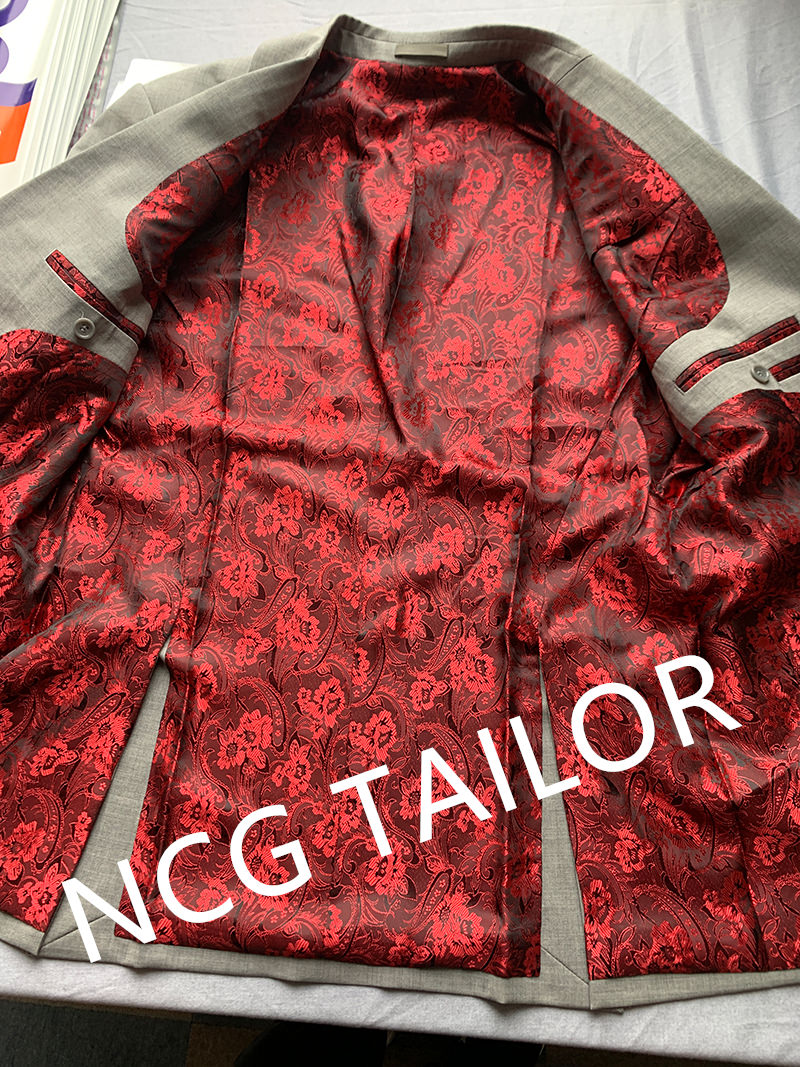 4 pair of pants. For 1 customer.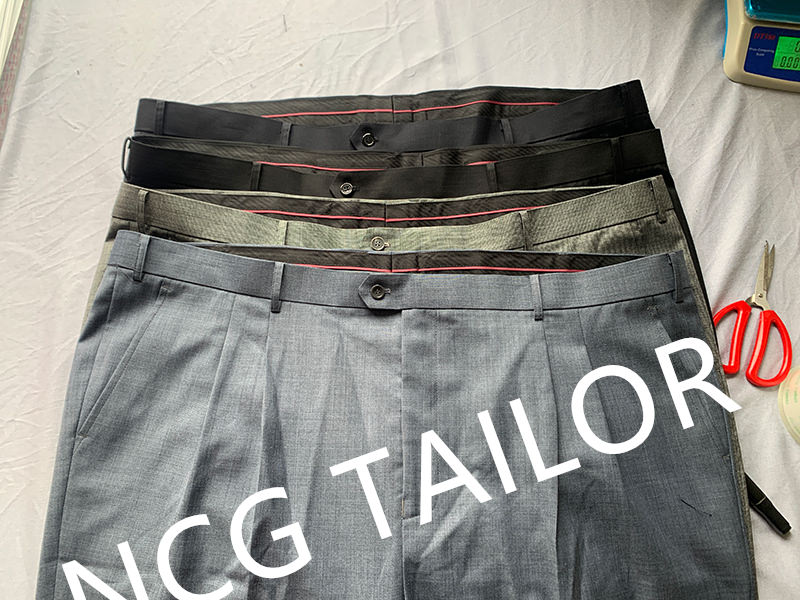 4 shirts (for shirt orders, please see here)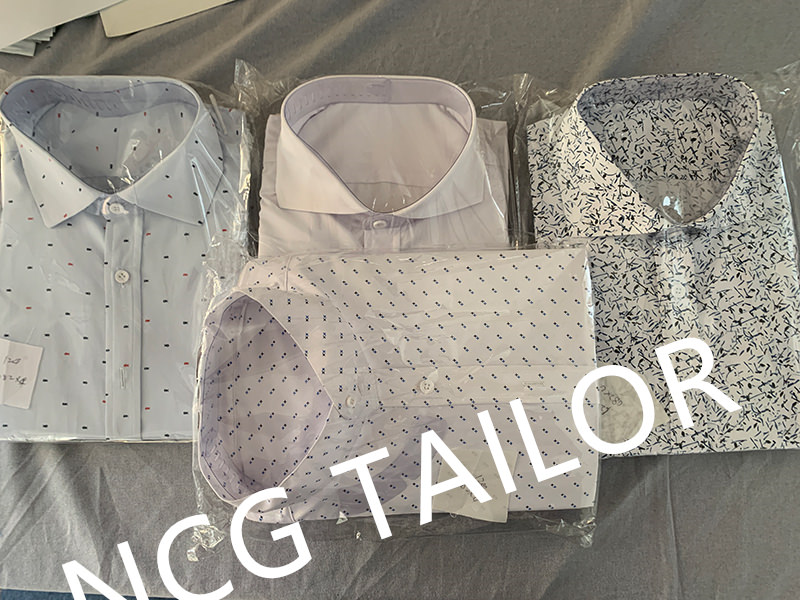 Rusty red plaid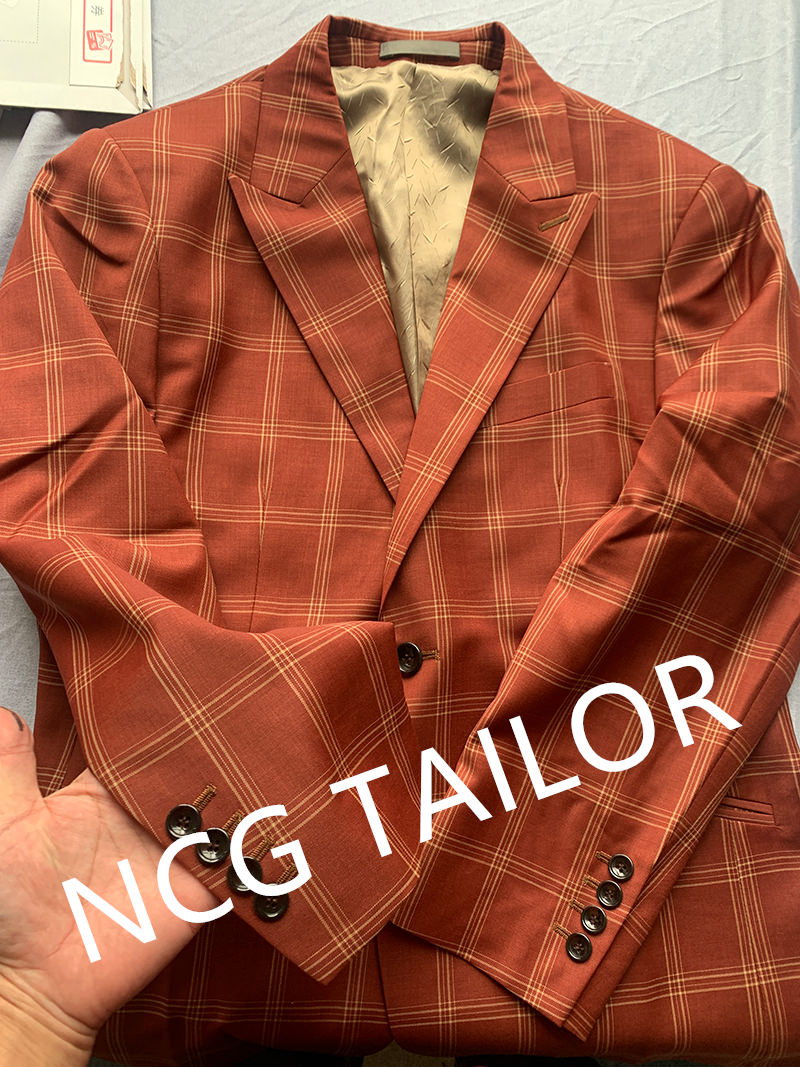 Black striped suit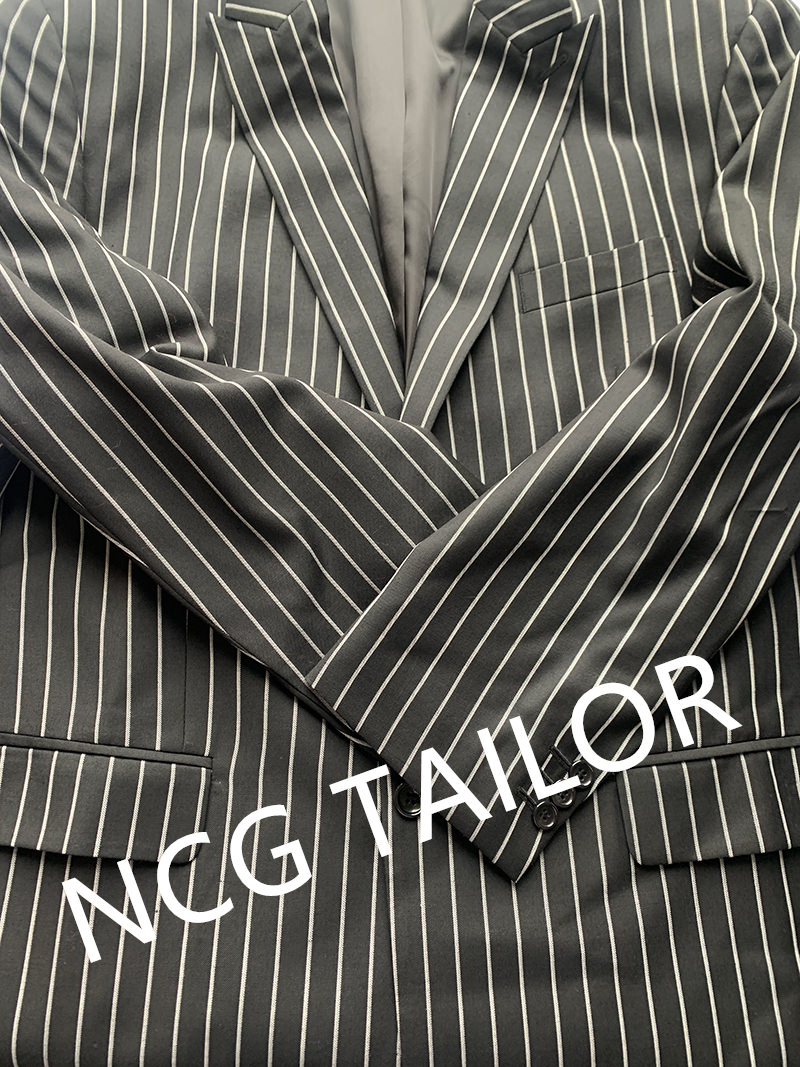 2021-10-14 update:
Rusty red squared - wool fabric - custom jacket with stitching - tone on tone lining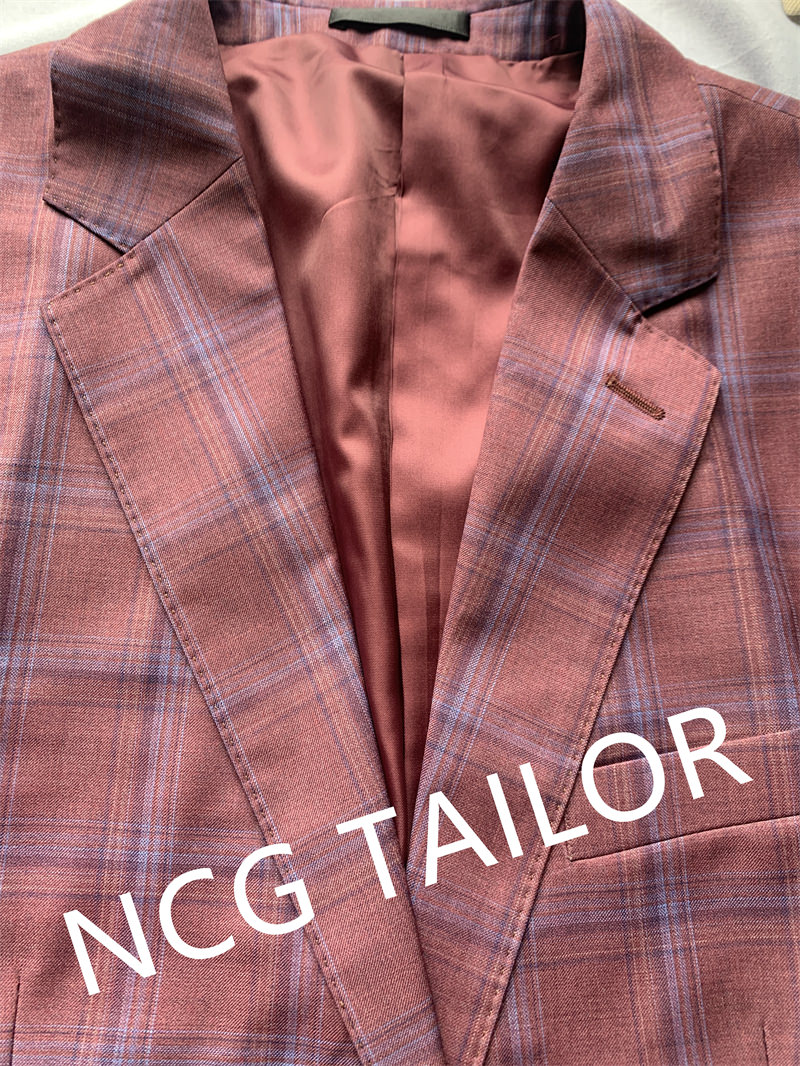 Closer look of the fabric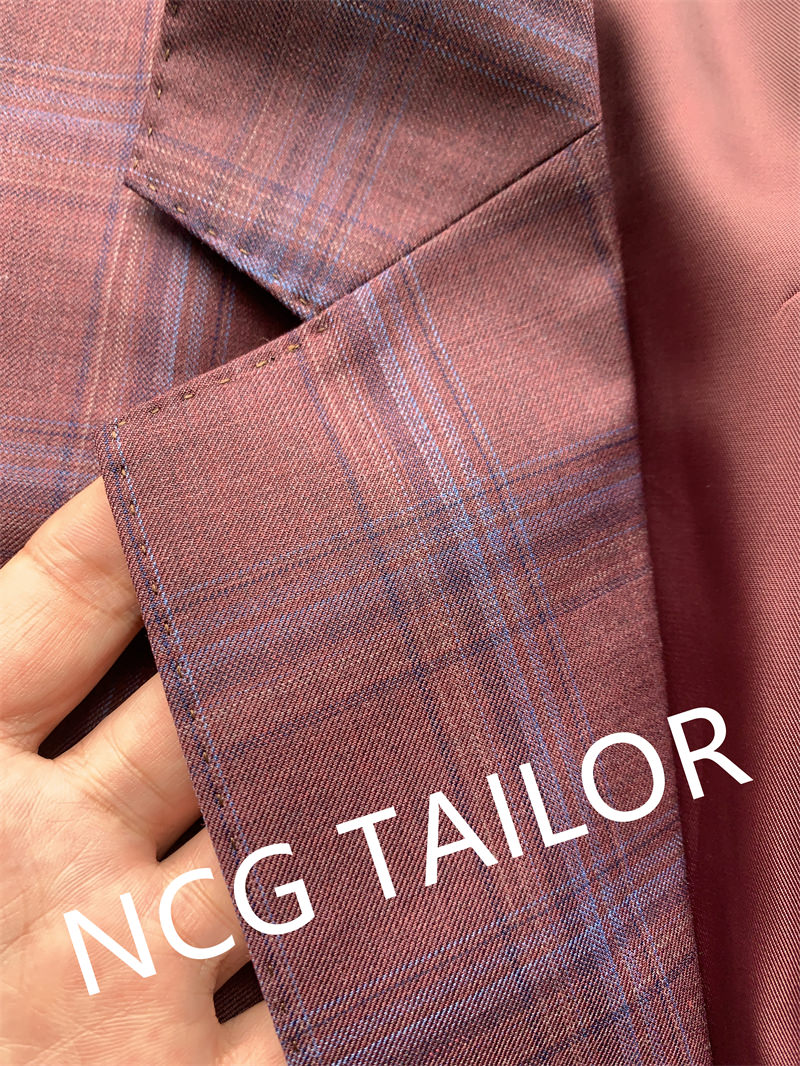 functional buttonholes - tone on tone color buttons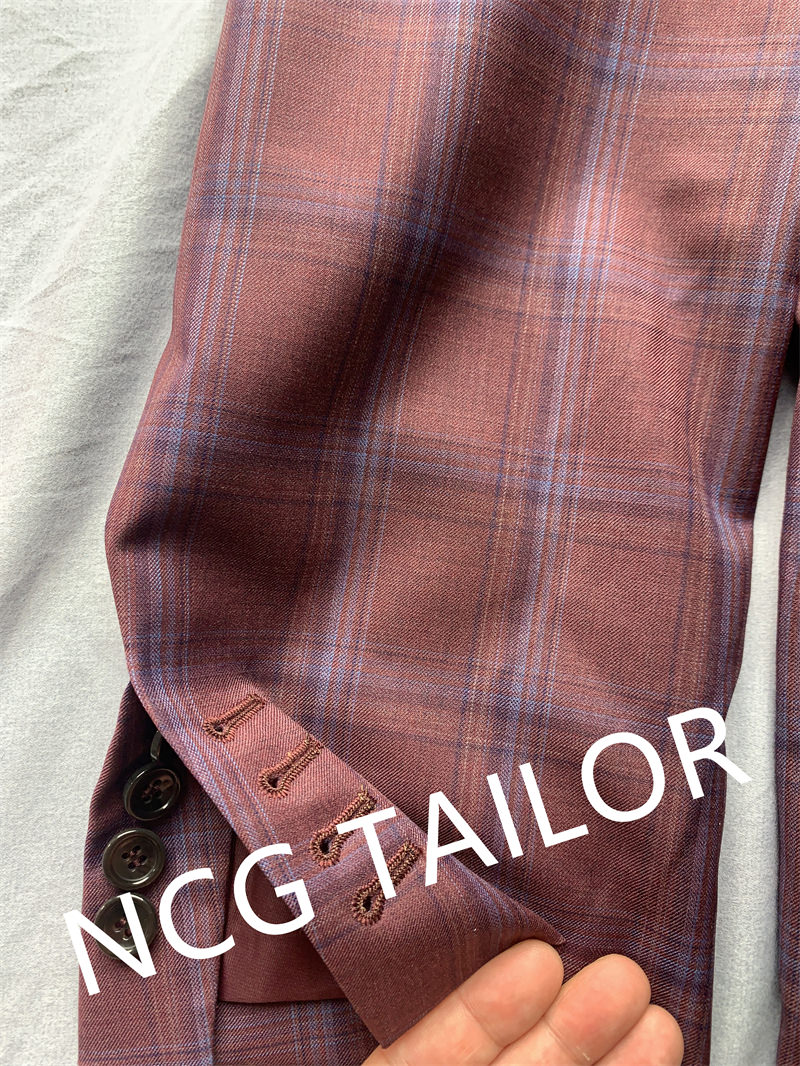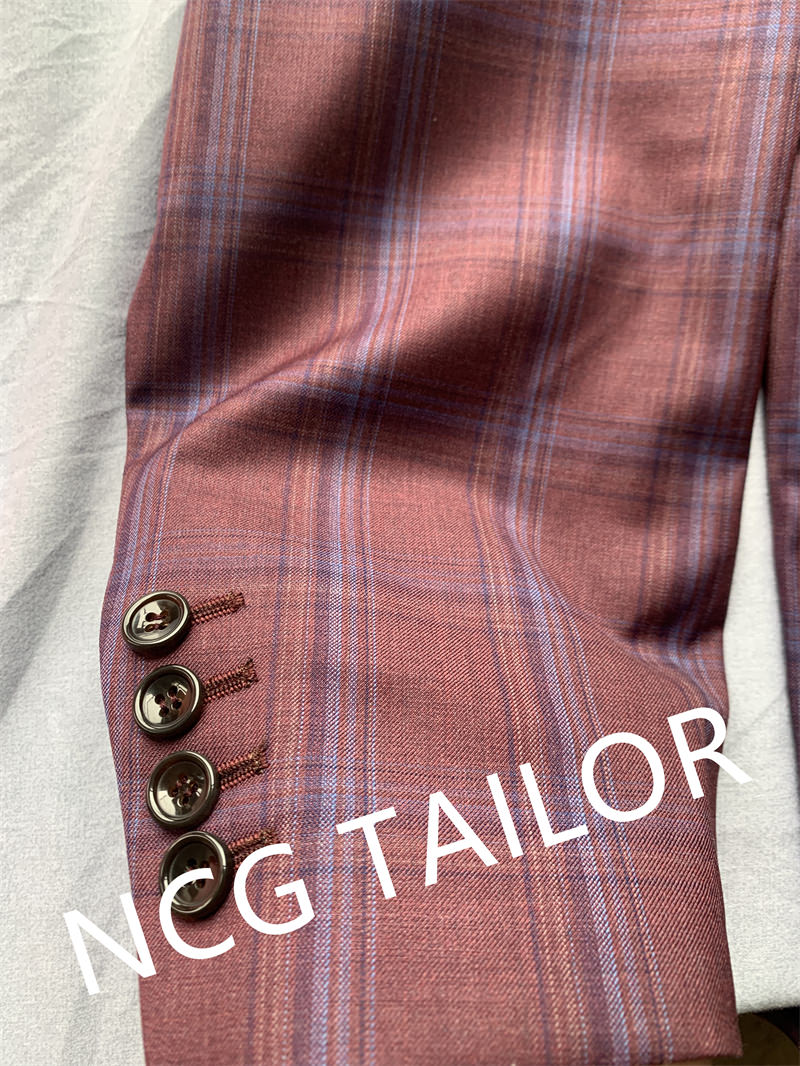 Medium gray solid color suit - tone on tone lining color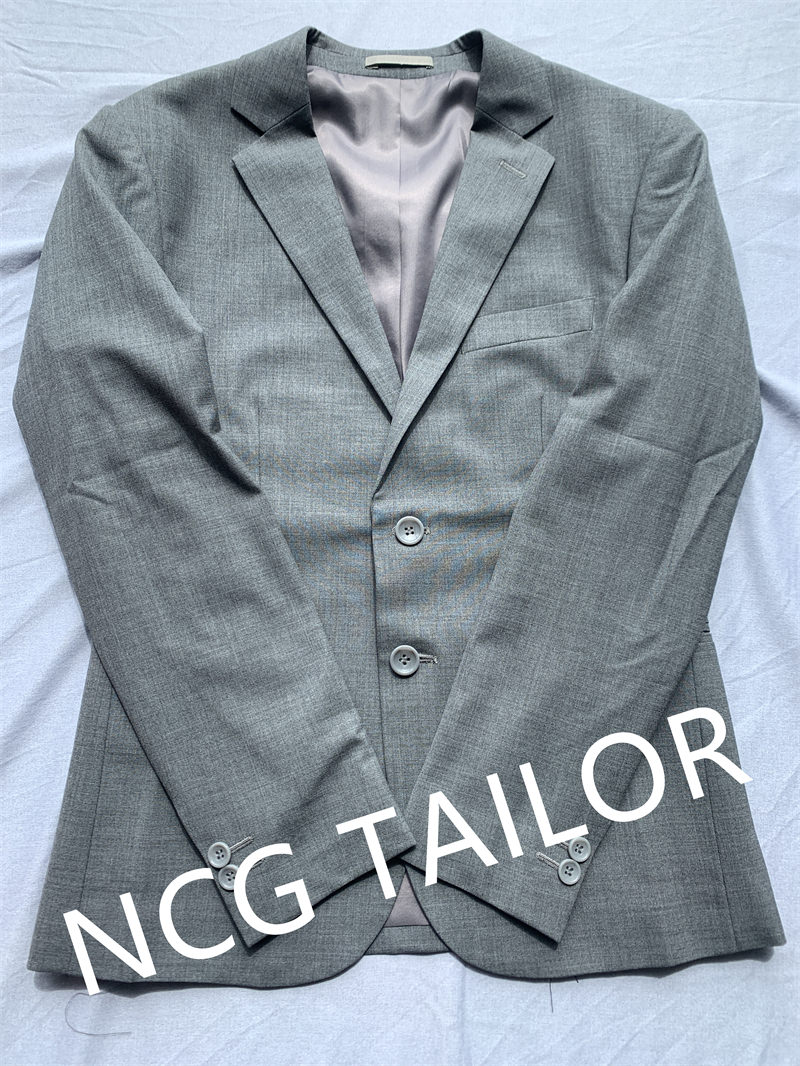 2 buttons sleeves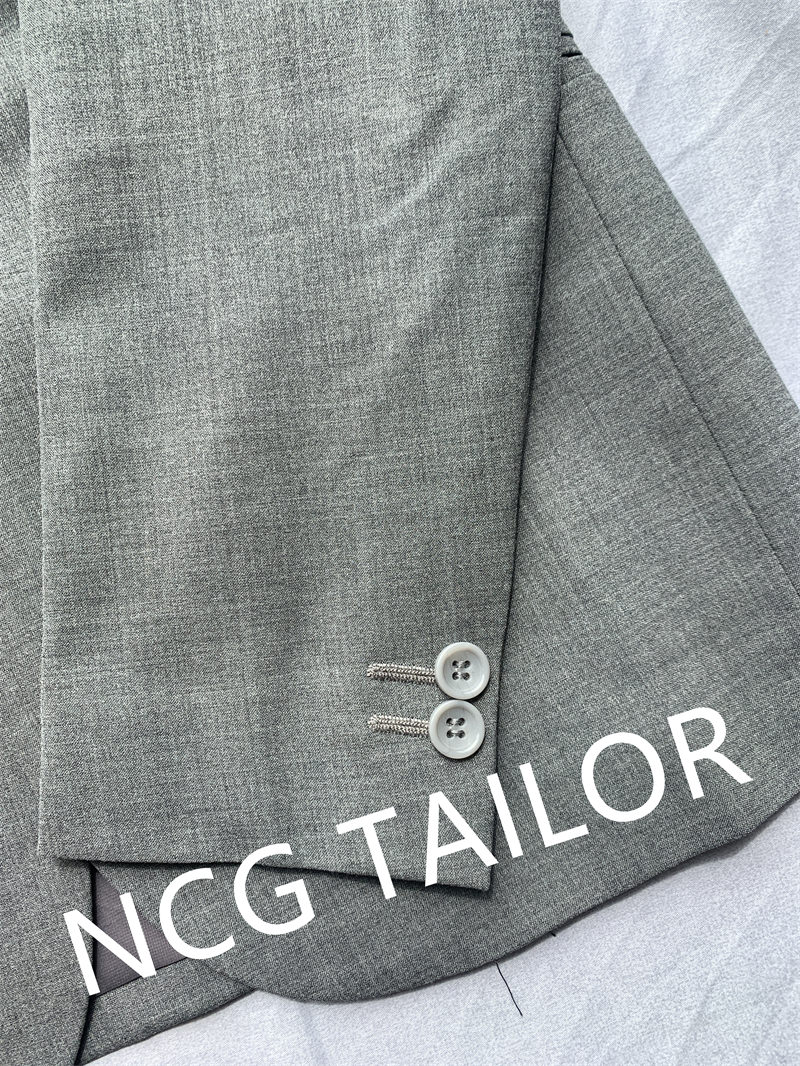 Small size suit. Chest 90cm (=35.5 inches).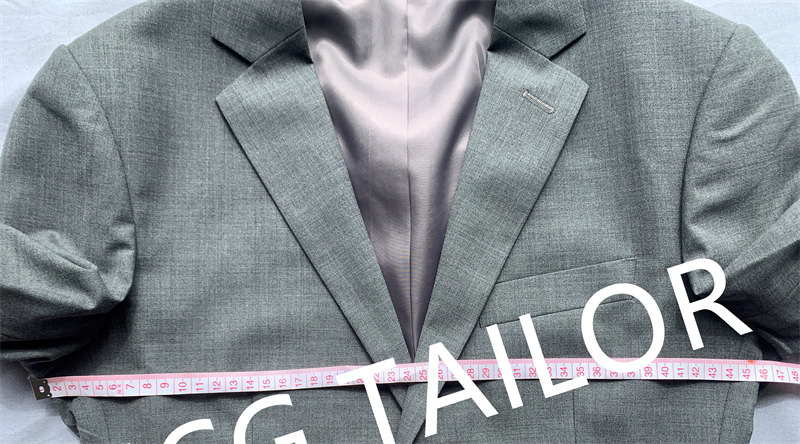 Blue plaid blazer - colorful lining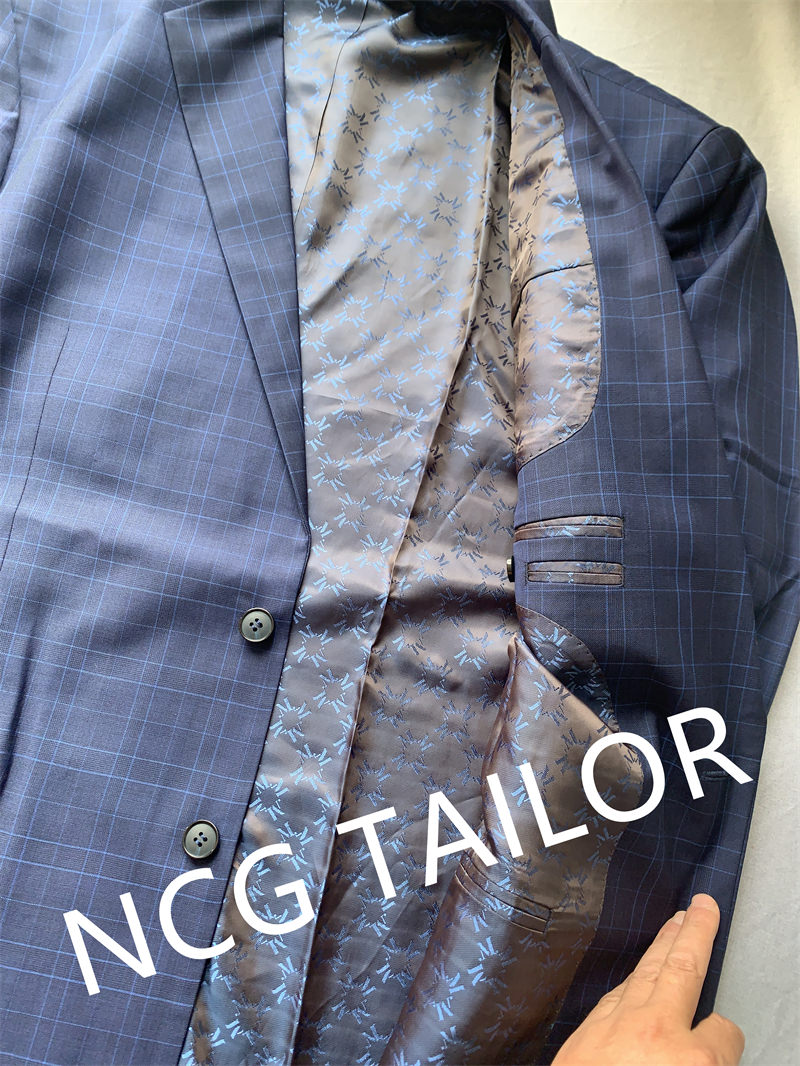 jacket sleeves - 3 buttons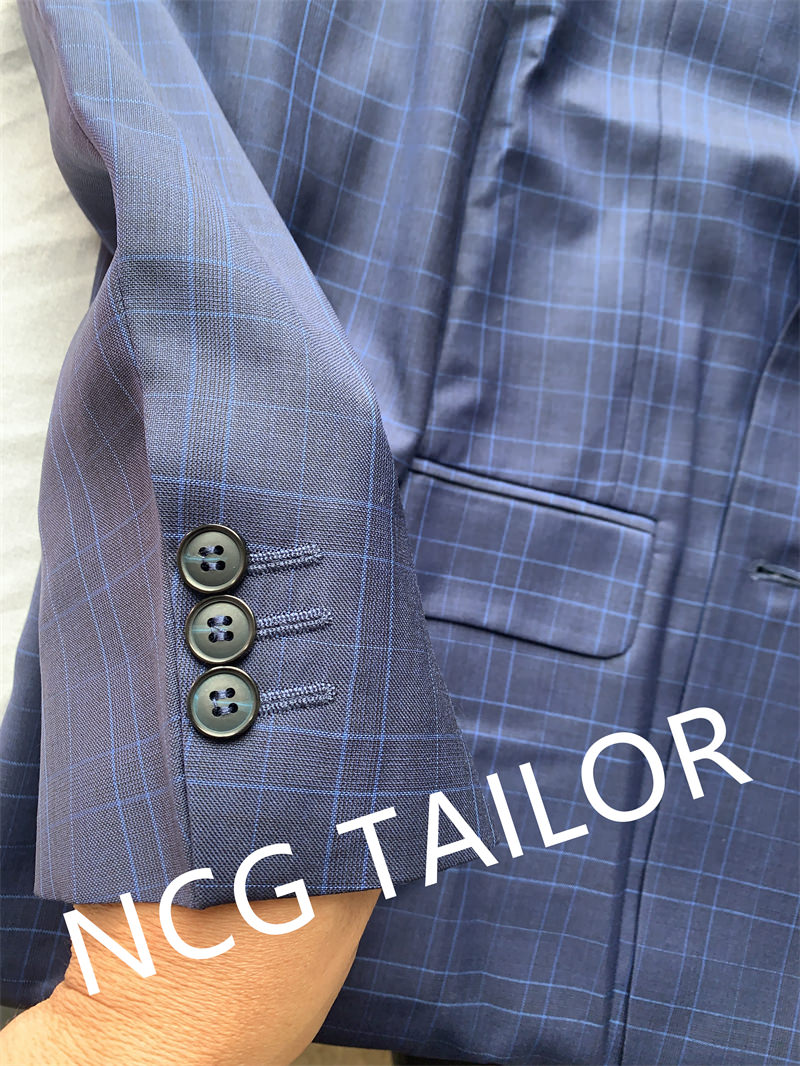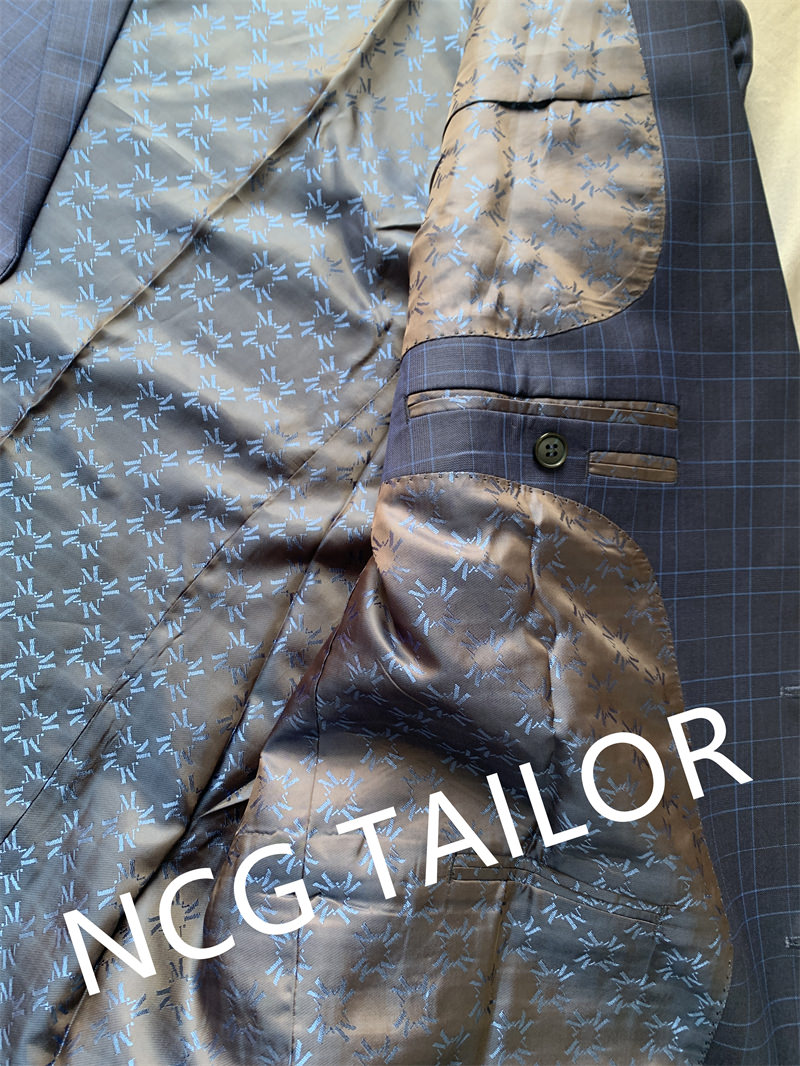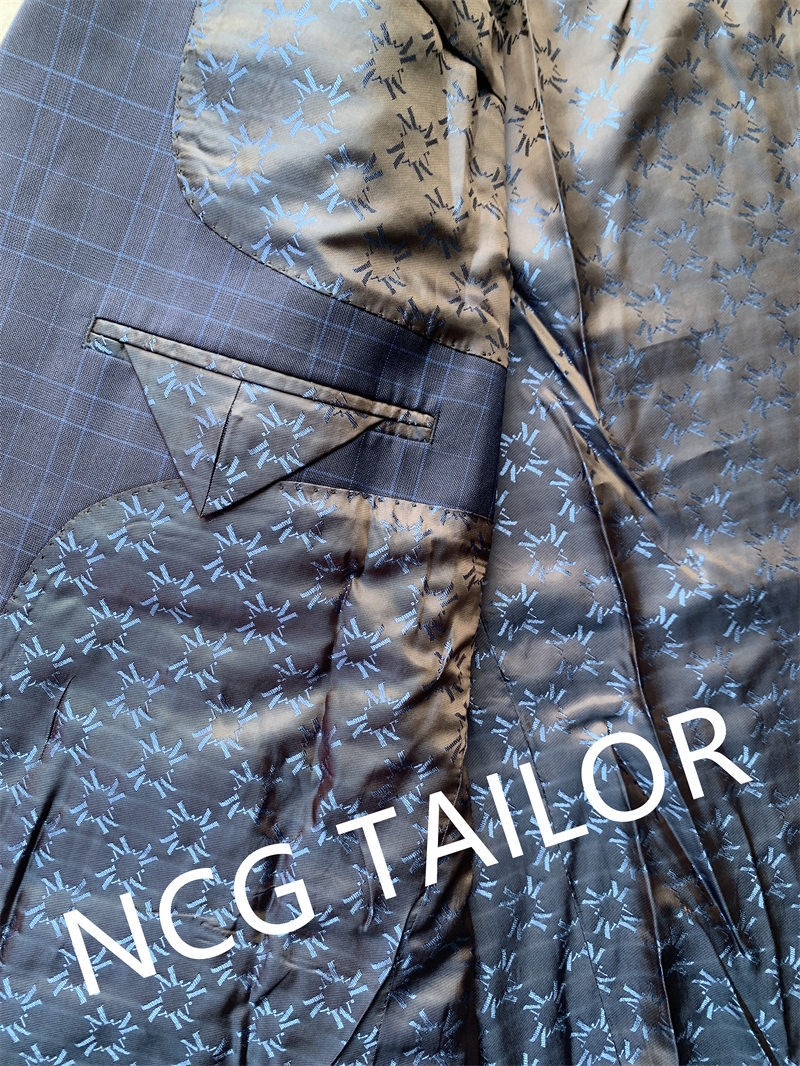 2021-10-07 update:
Special request by a customer: double stitching.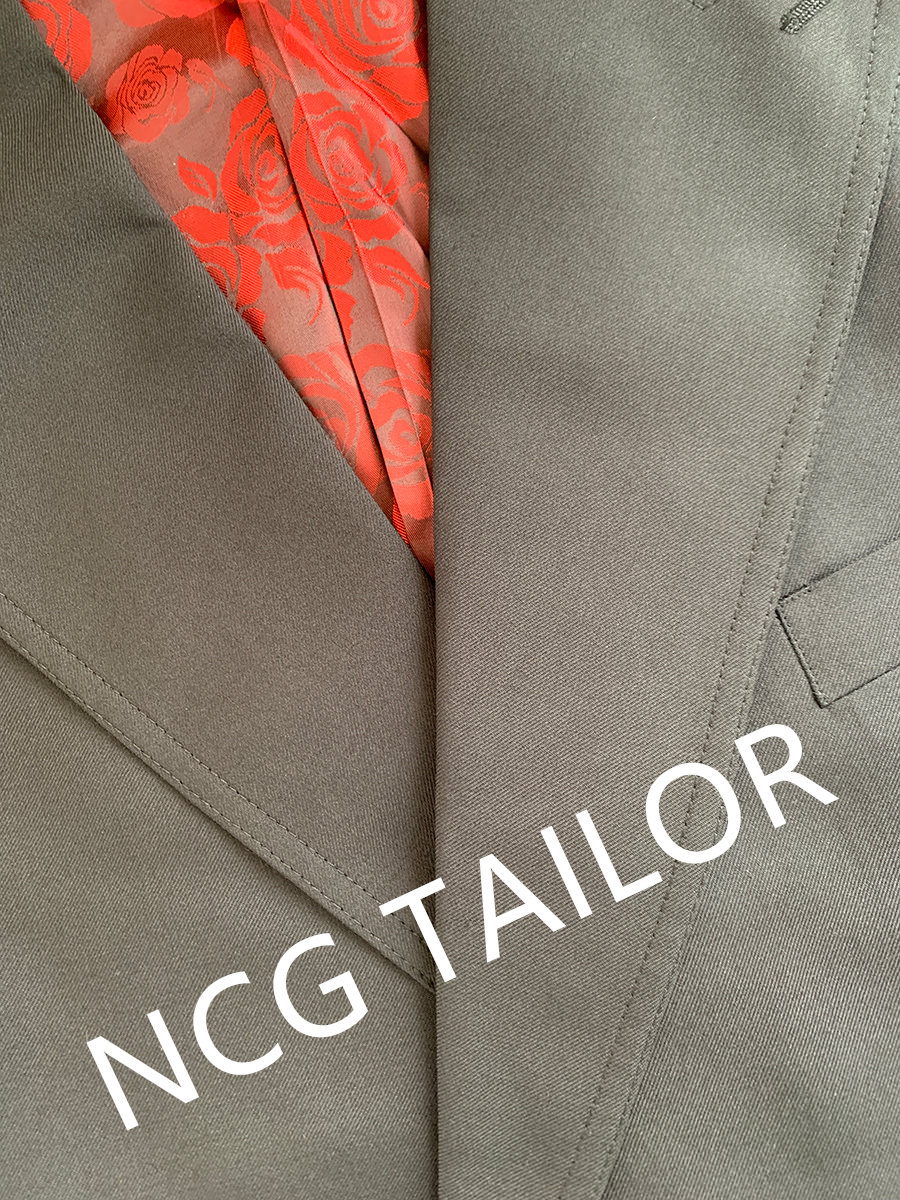 Difficult to tell just by this photo, but it is actually a pretty small size suit. Double breasted + peak lapel + medium gray stripes + Matching color lining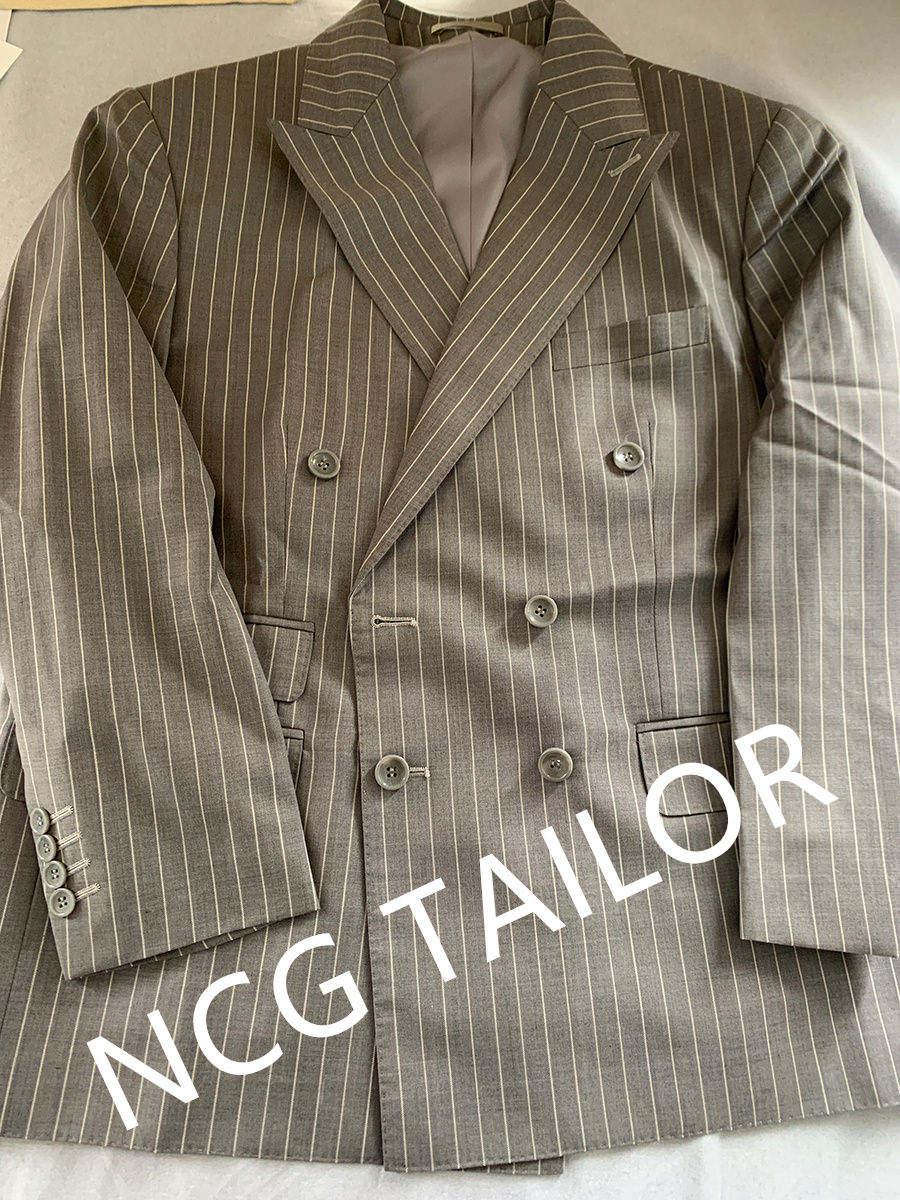 Sleeves - 4 buttons - regular style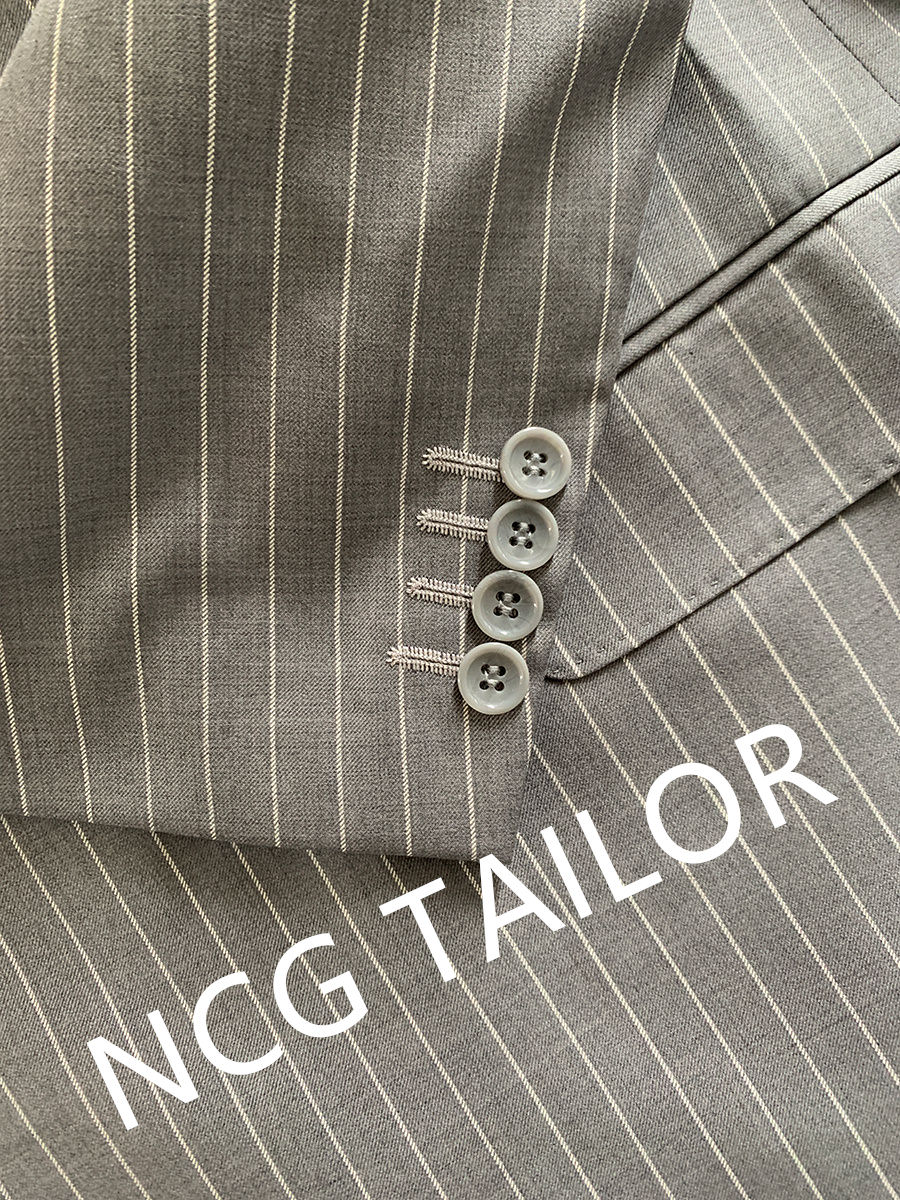 Extra pocket - ticket pocket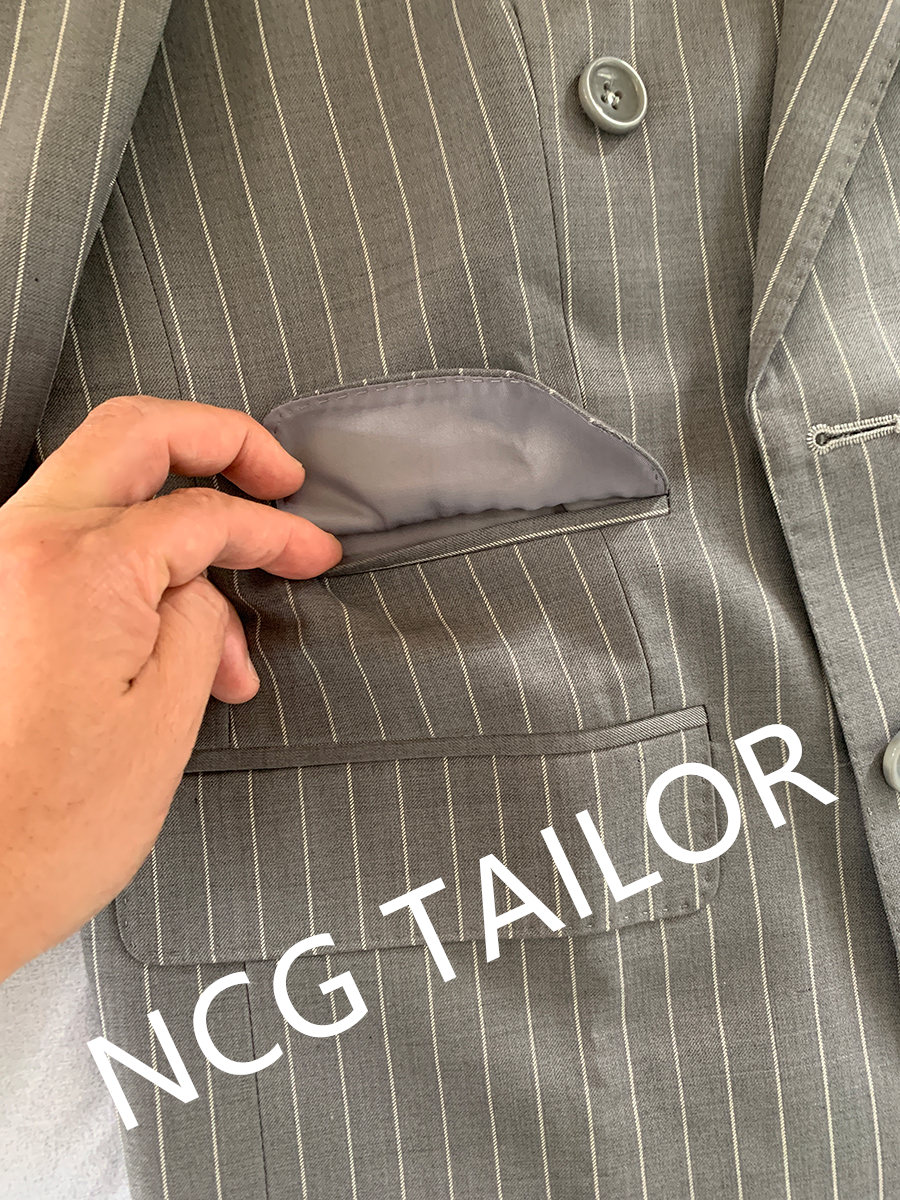 Inner pockets - left side (heart side) . There is an extra pocket at the bottom of jacket.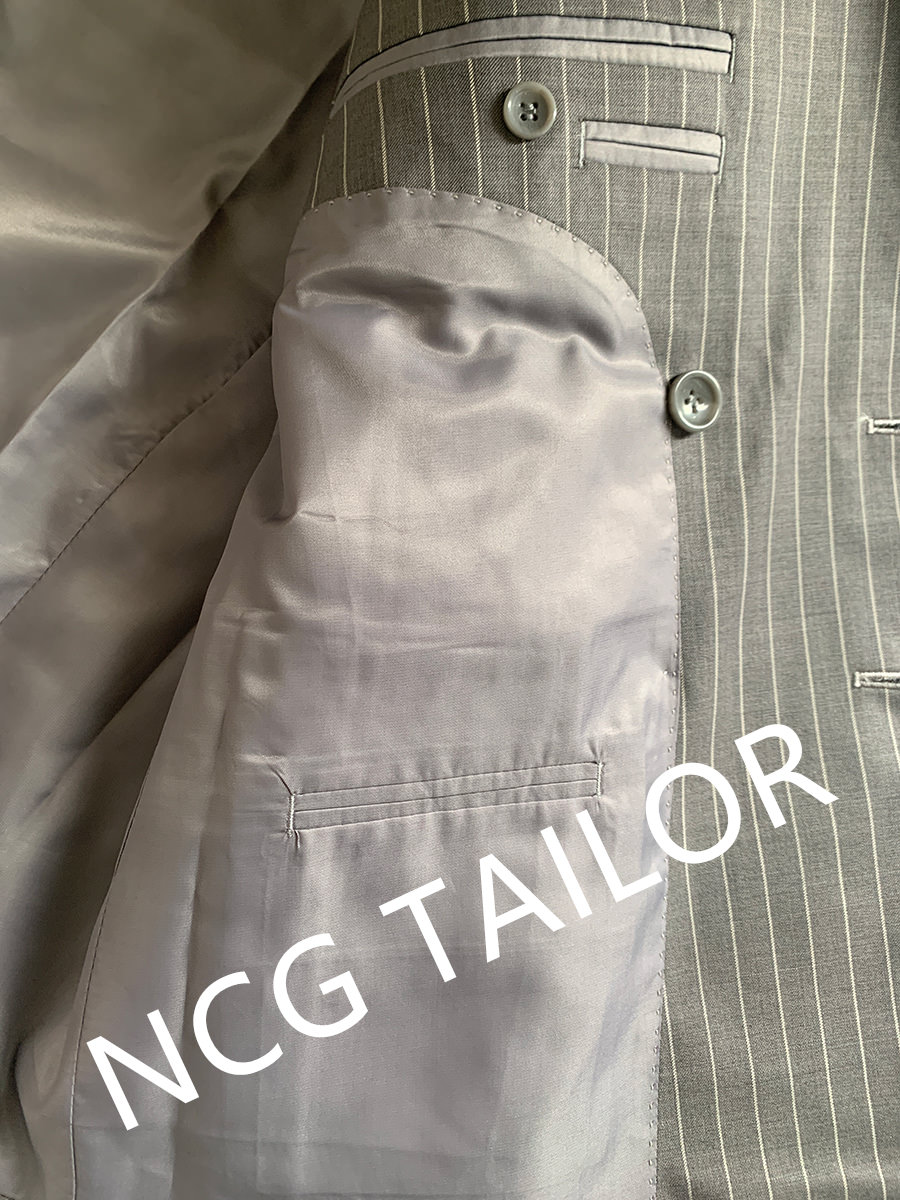 Jacket - inner pocket - right side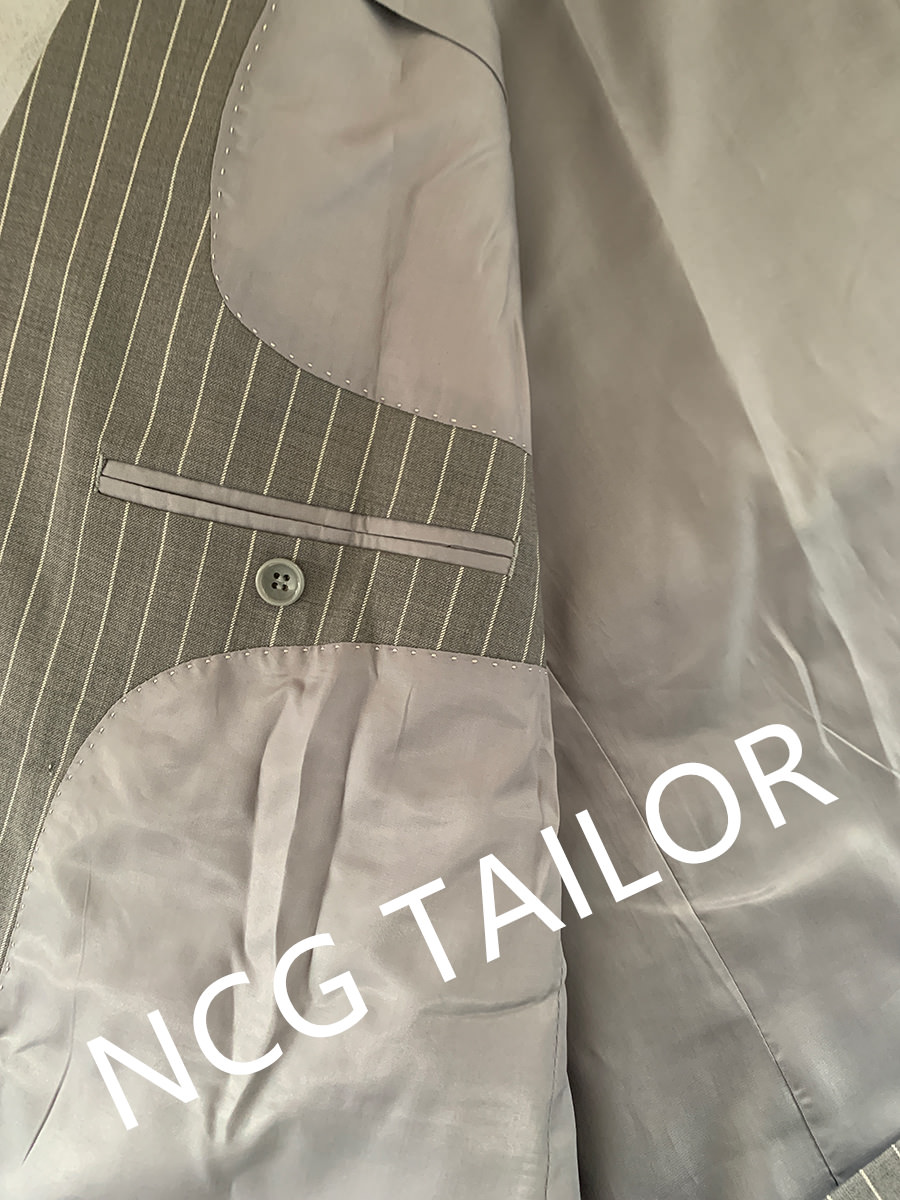 Pants front pockets - round style (picked by customer himself)
Pants with cuffs. You can choose with or without cuffs directly on our webite.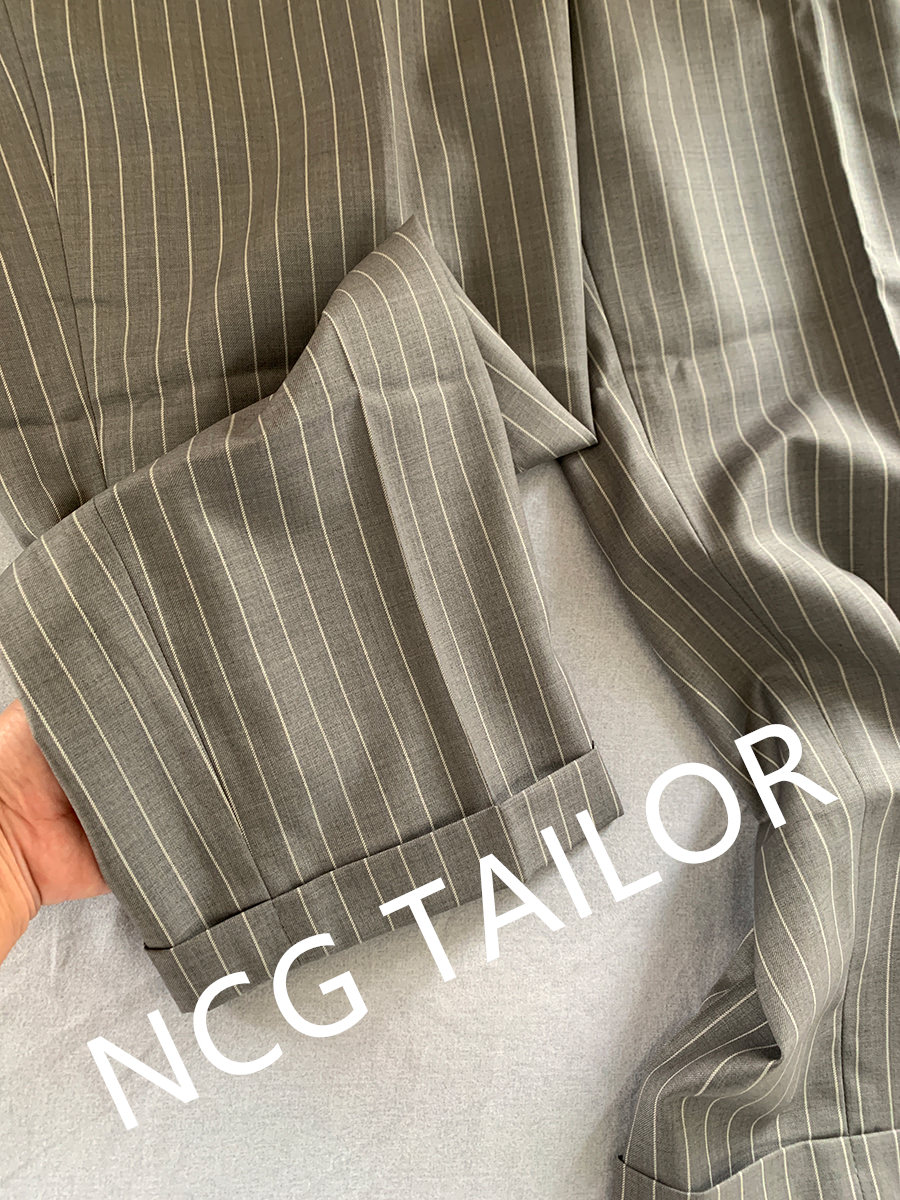 Front rise - zipper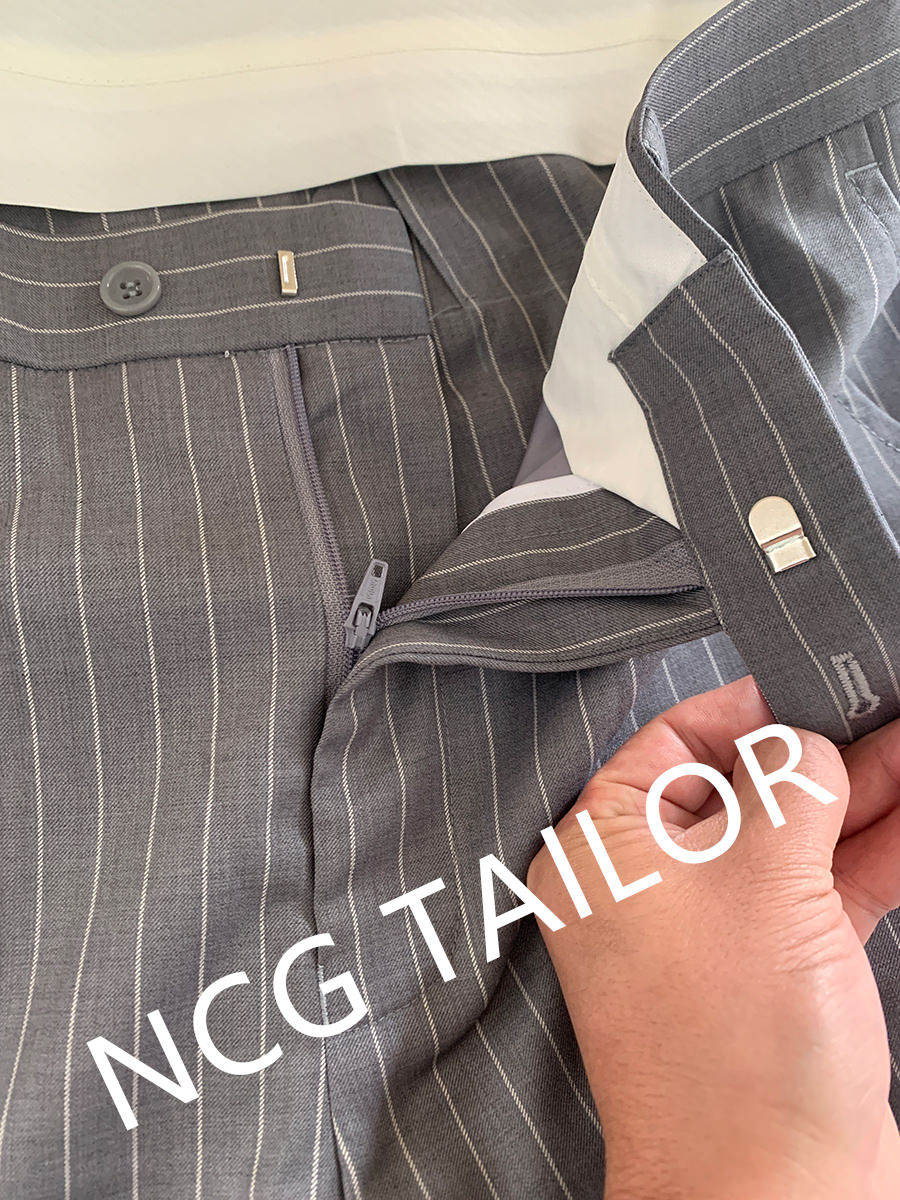 Colorful lining choice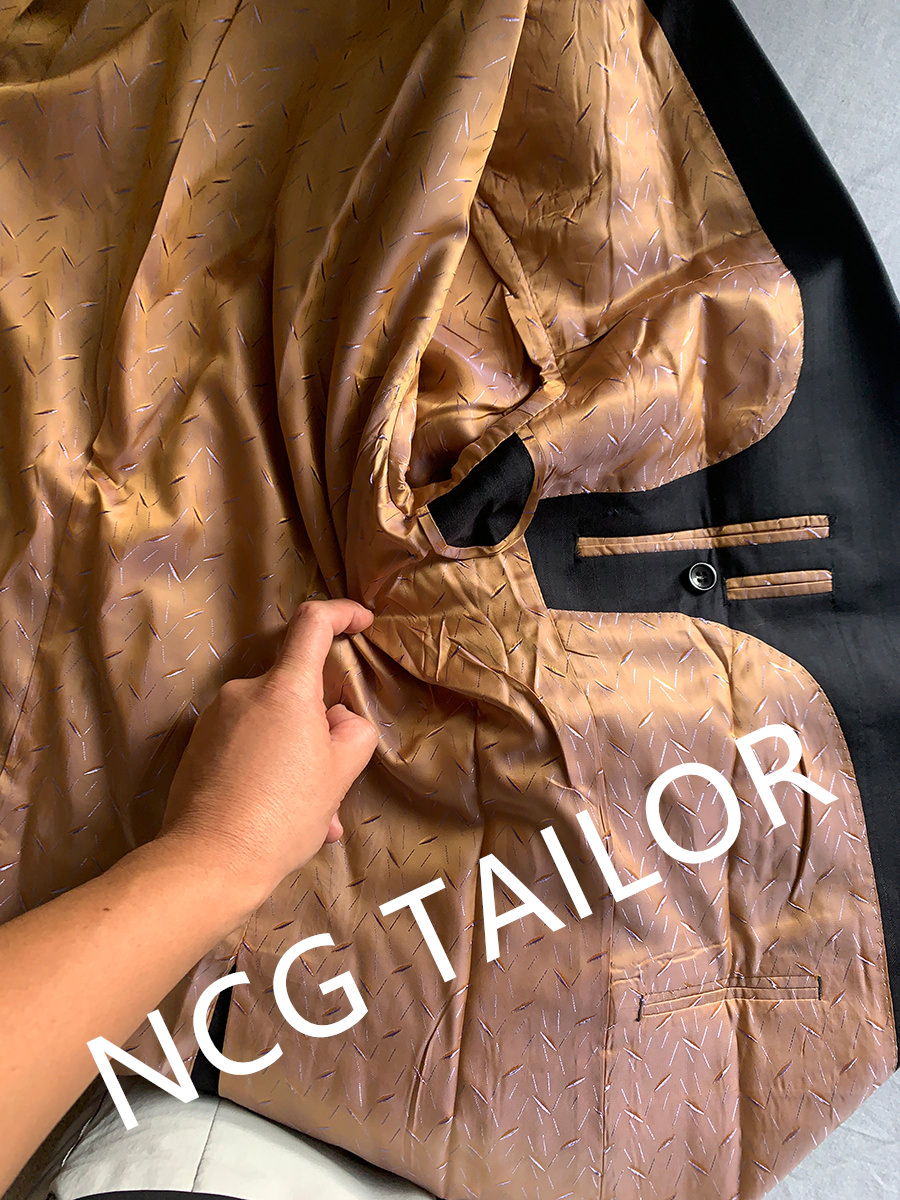 2021-10-03 update:
This customer really knows how to pick his linings. Got to give him that. We don't even know that dark blue stripes with red lining could be this harmonious.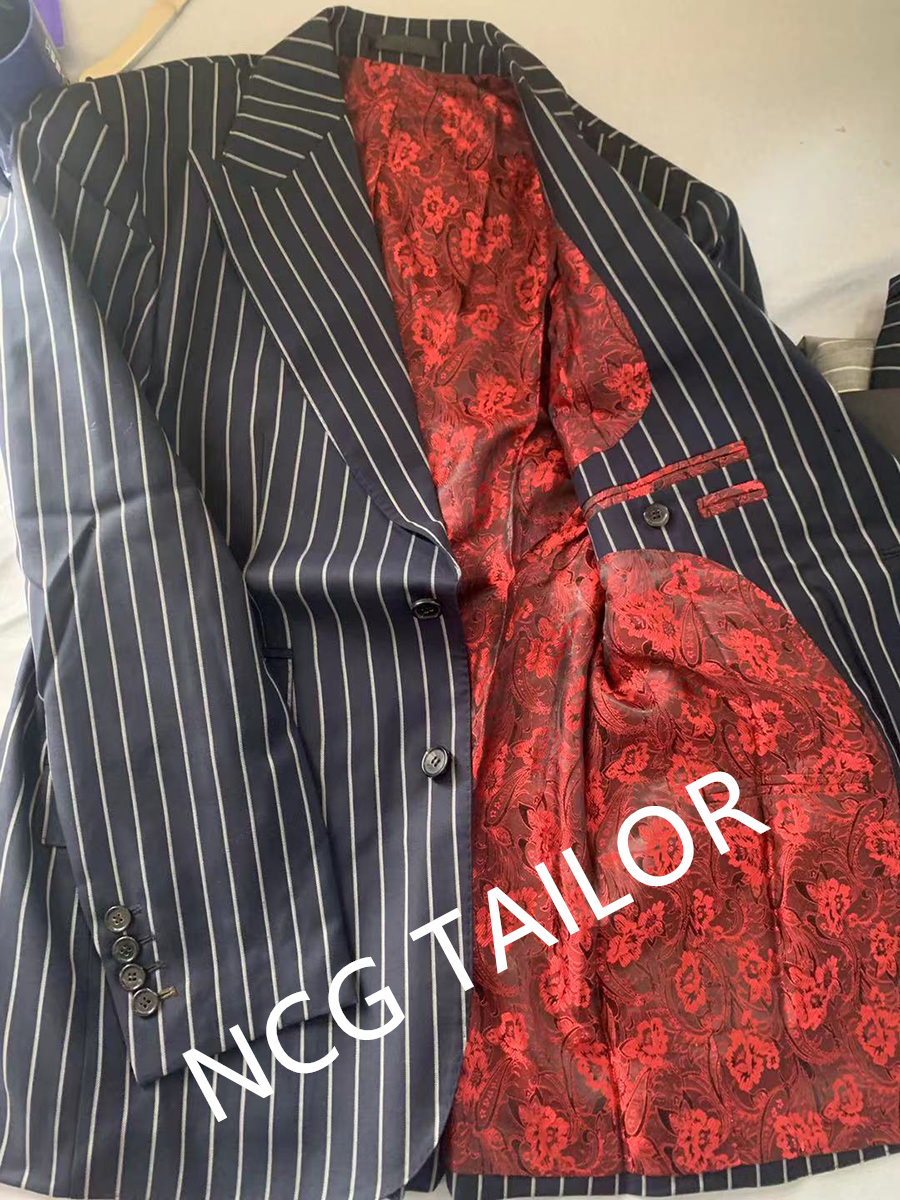 Suit jacket sleeves: functional buttonholes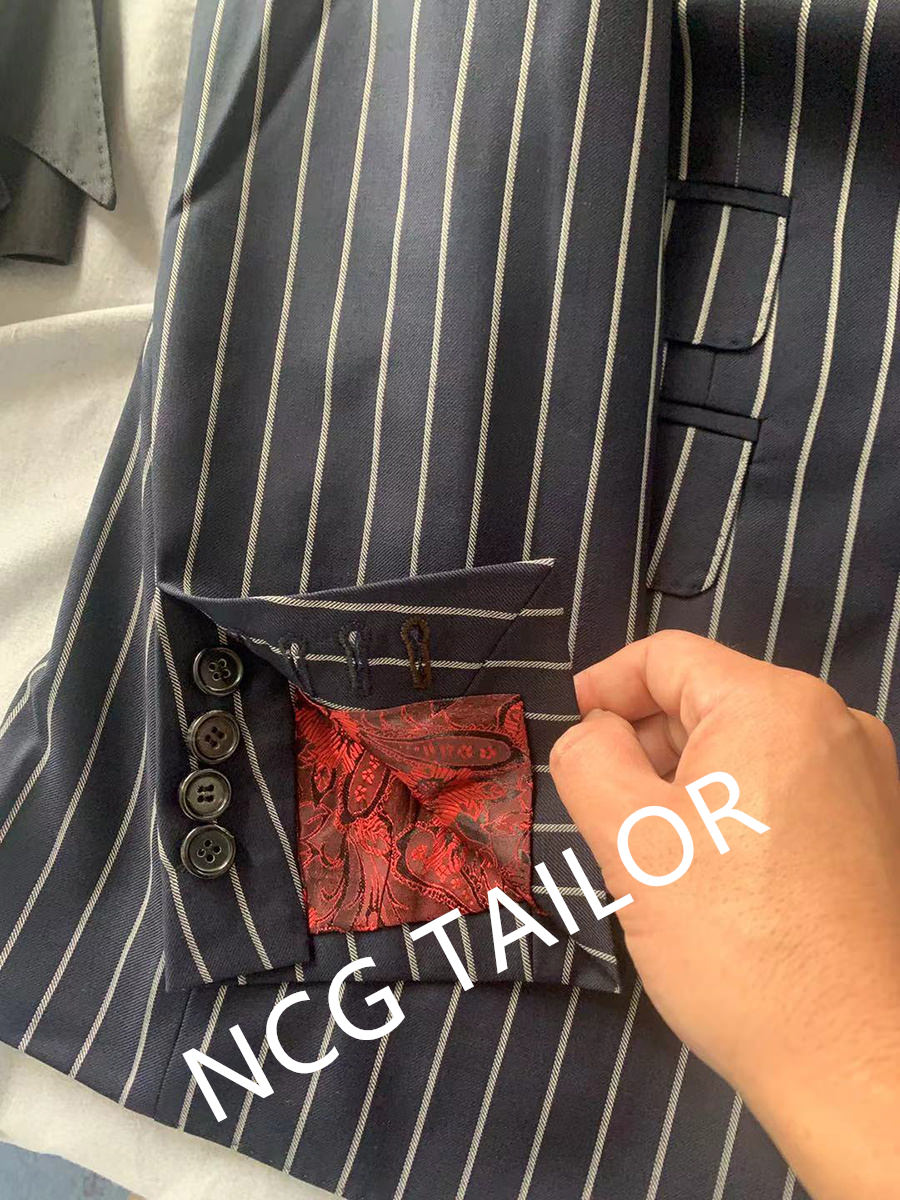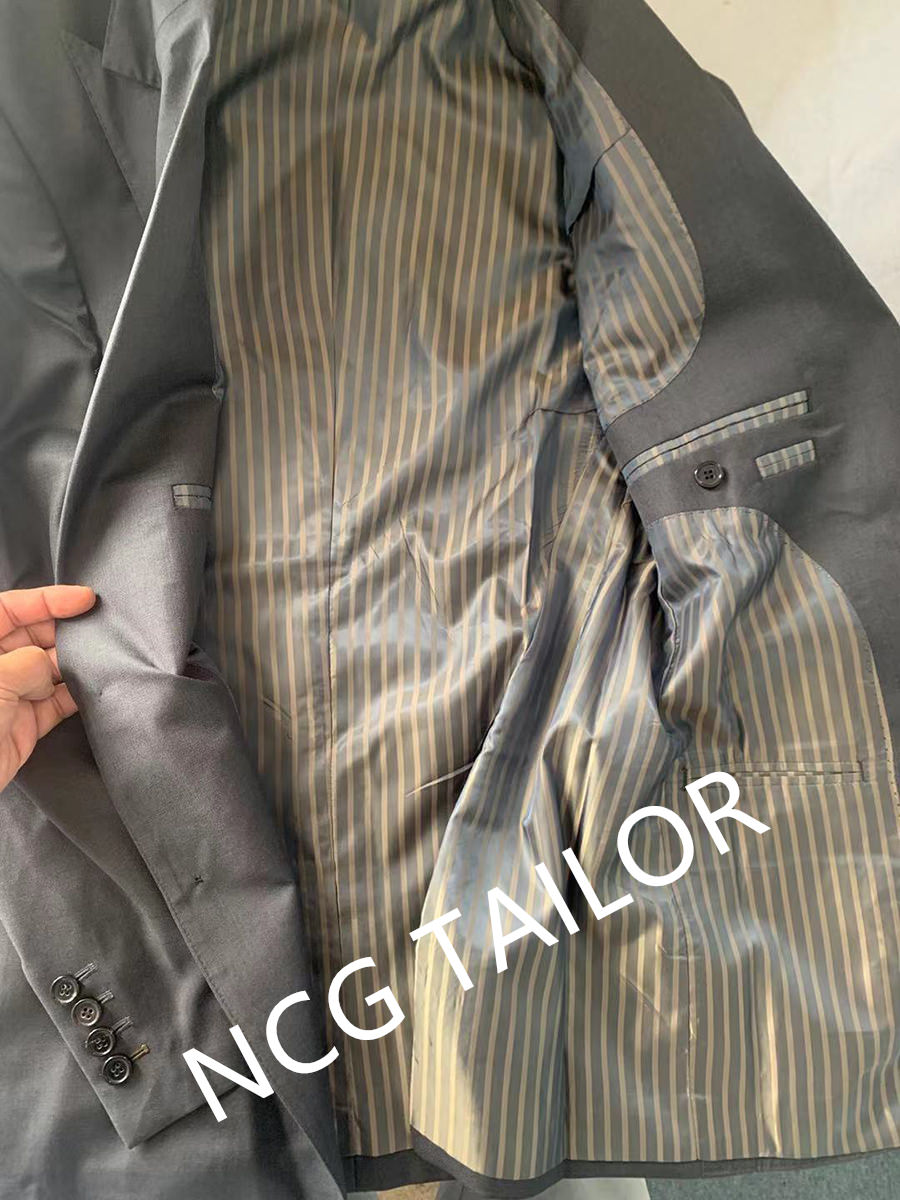 This customer asked for: No belt loops + Side tabs + Suspender buttons. Even though these are the specifications that you can not personalize directly on our website, you can always contact us by email to ask.
Extra: 5$ for side tabs / pair of pants; $5 for suspender buttons / pair of pants.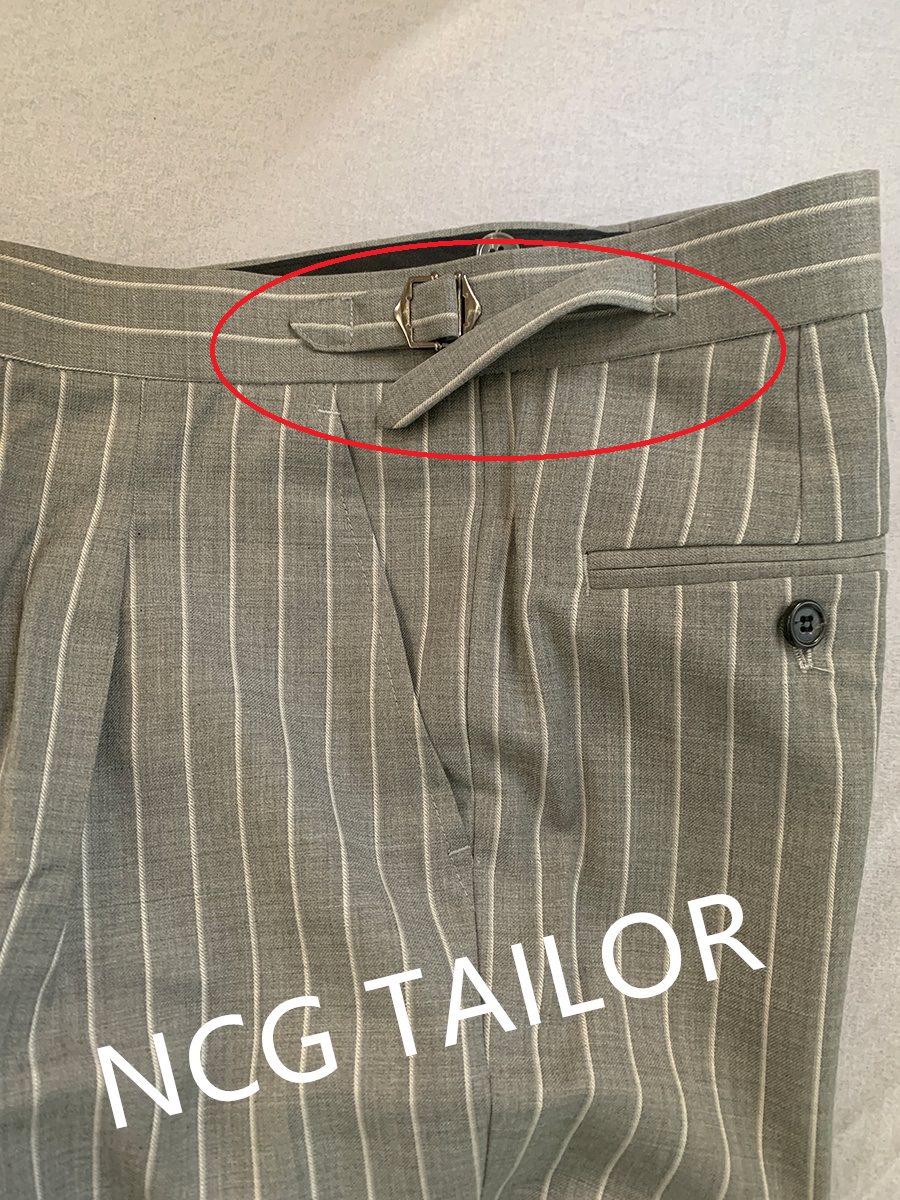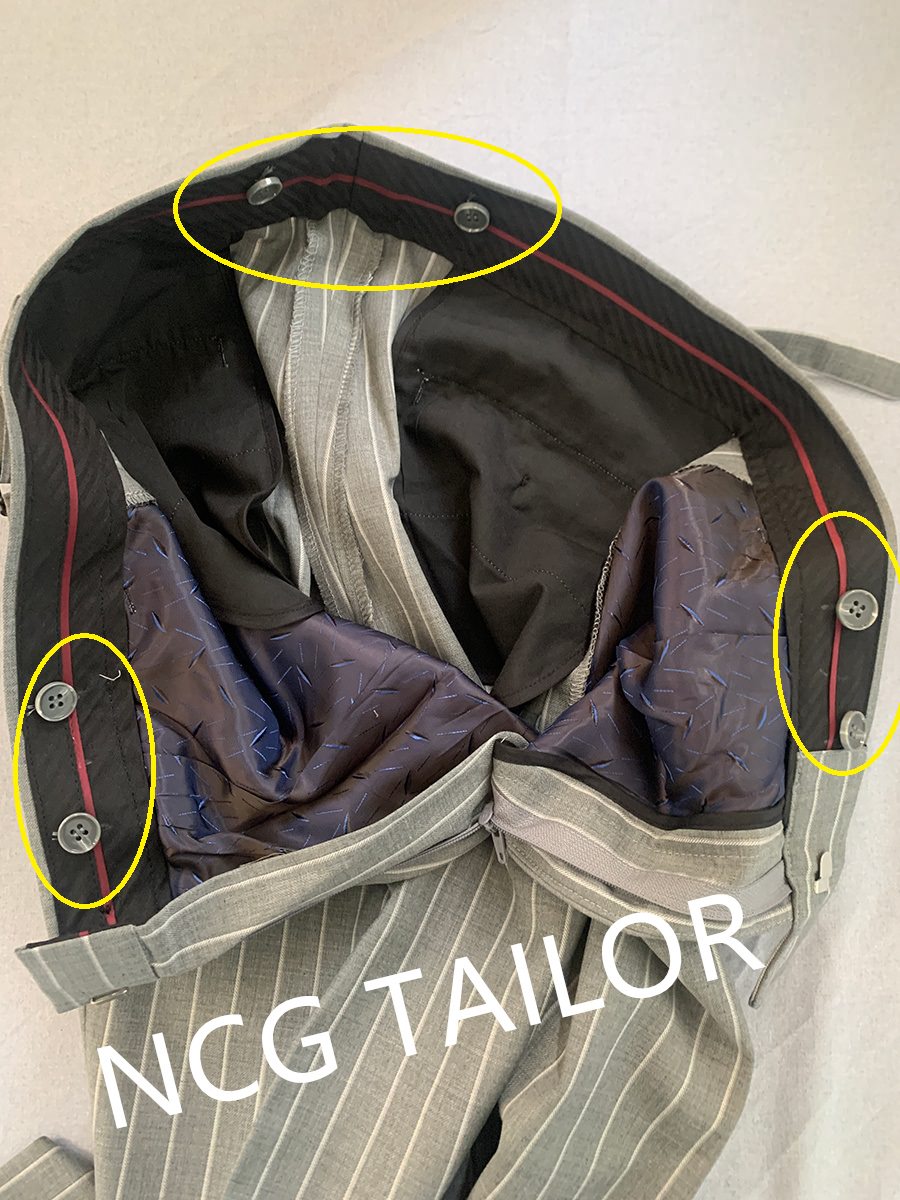 2021-09-28 update:
last batch for today. FedEx will come to take them tomorrow.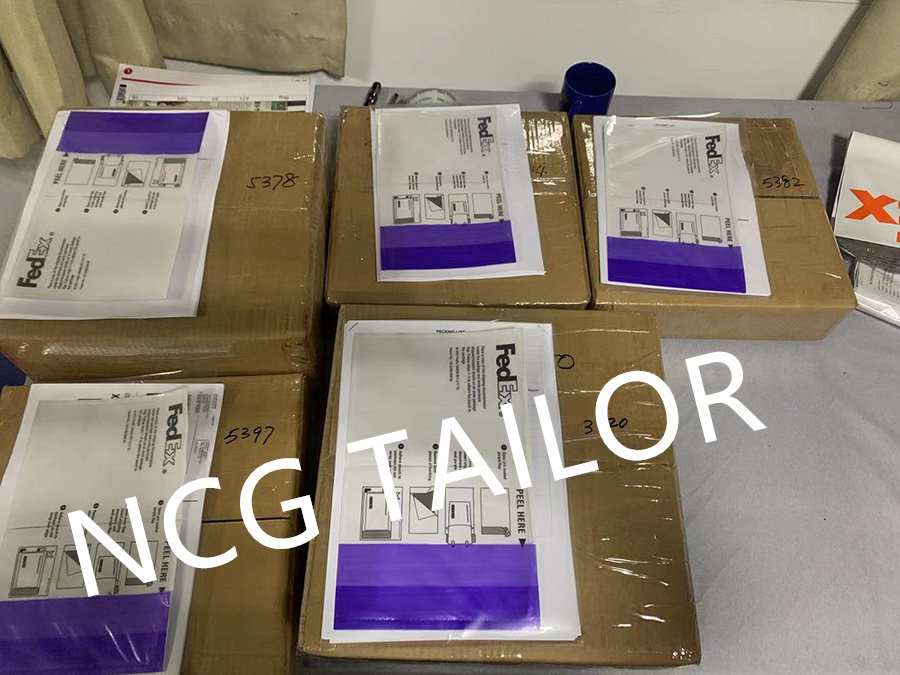 Plus size suit. Chest about 82*2=164cm (=about 64 inches); pants waist about 83*2=166cm (=about 65 inches). The good thing about custom made is that we really don't care about size.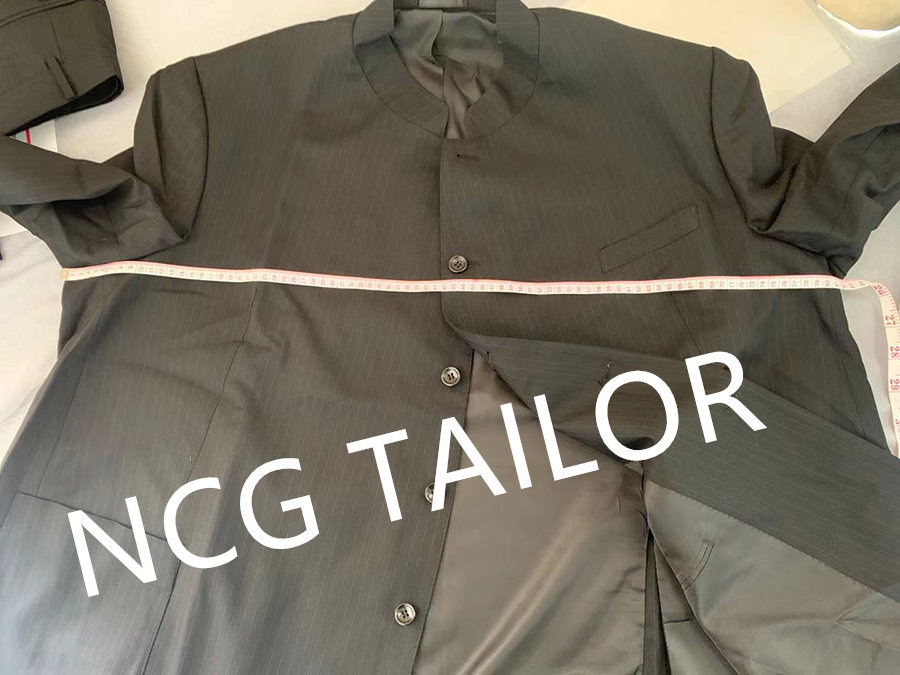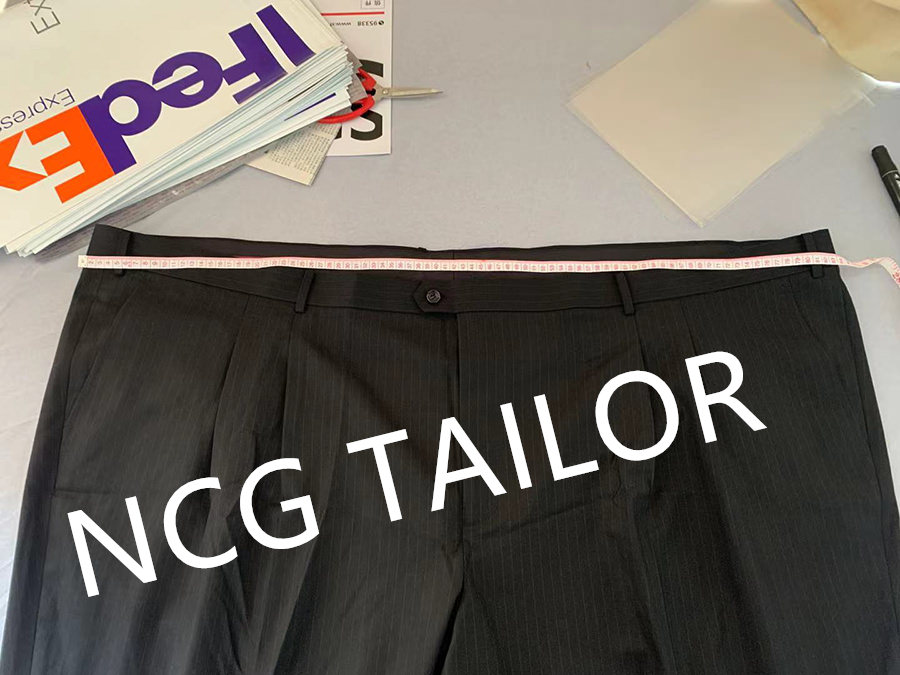 2021-09-27 update:
Packages ready to ship. Each package includes:
(1) Commercial invoice;
(2) Packing list;
(3) FedEx bar codes;
(4) customs declaration papers.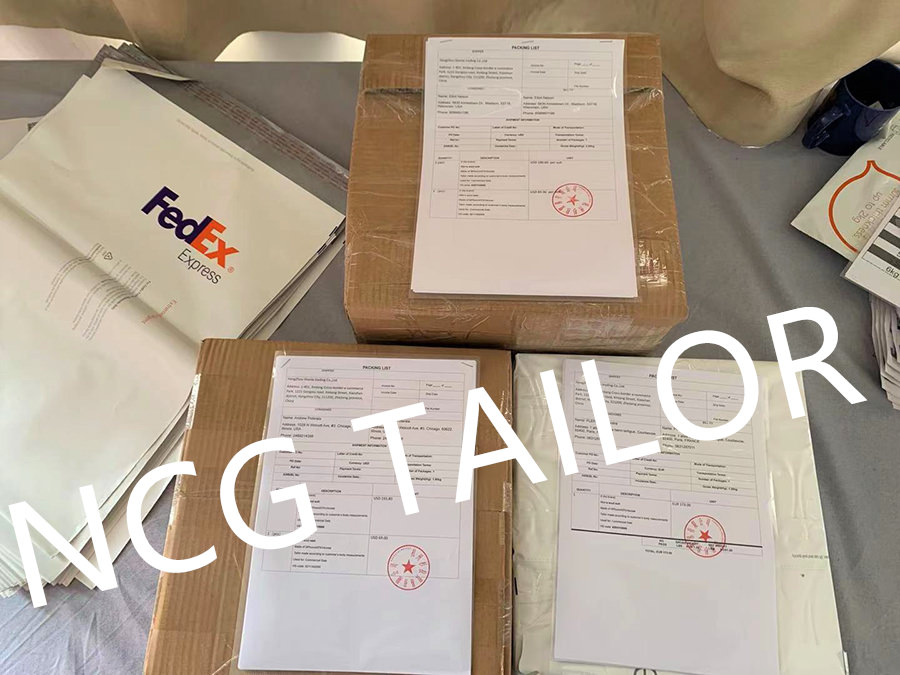 2021-09-26 update:
Wedding order. 9 white shirts for 9 groomsmen. Custom made for each groomsman. From a very kind family!!!
Custom shirts are not available on our website for the moment, for those who are interested, you can contact us by email to sales@ncgtailor.com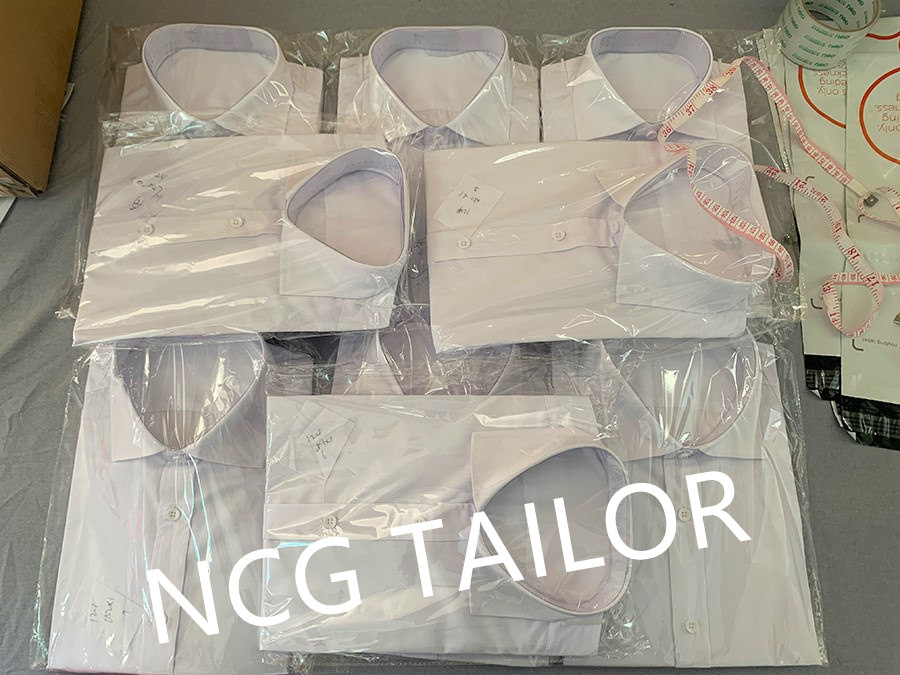 Petite size suit. Dark blue 100% wool fabric. With brown flower lining. Single breasted + peak lapel.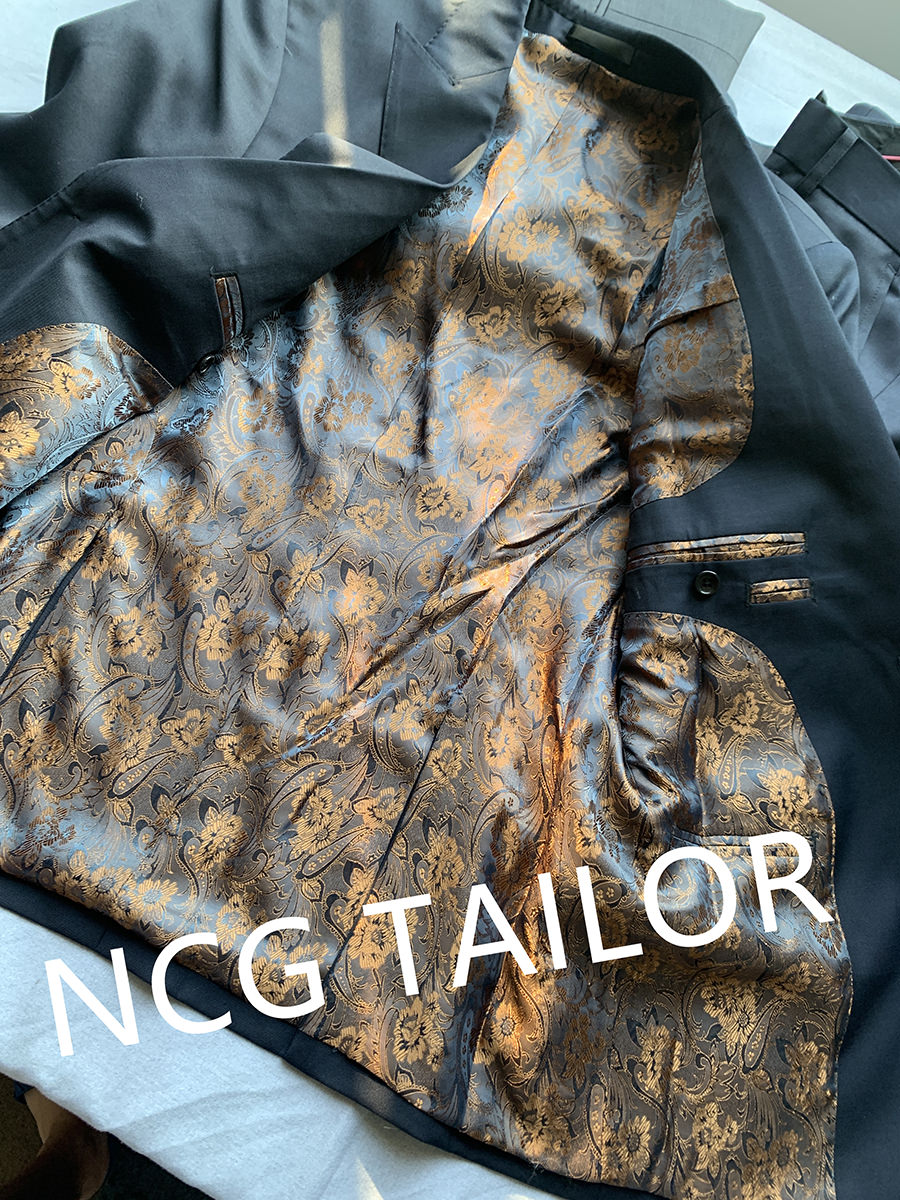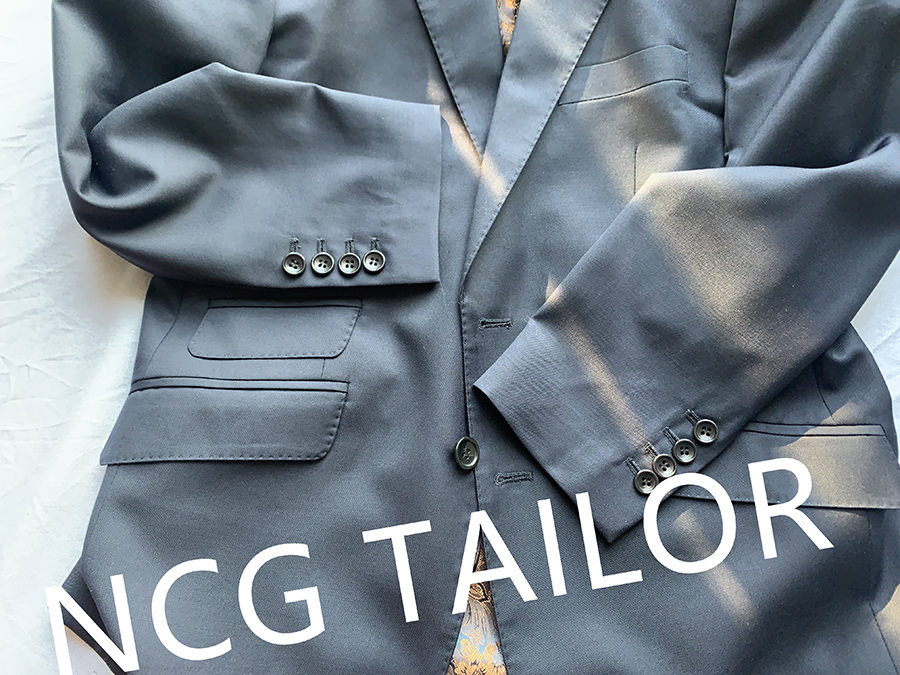 ----------------------------------------------------------------------------------------------------------
Plus size suit. Light gray plaid. With gray rose color lining. Double breasted jacket.