INTRODUCTION
Maybe, a long article like this should not appear on a commercial website, because people keep telling us that no one will have the patience to read it all. But as professional tailors who have spent more than ten years in this business, we just got this urge to express ourselves. Believe it or not, besides selling, besides manufacturing, we always try to find some "resonance" from our customers.
90% of people, maybe you too, who try to buy custom made clothing online, don't understand this business, don't understand the relations between a customer and a tailor, don't understand the risks when they spend all the money on an online store.
Maybe you feel bored already: "Why should I understand? I paid, I am a customer, and I am the god in this transaction! Stop talking and just do your job!" Well, yes, you are partially right; but not totally right.
Before we enter into any details, here is something embarrassing:
We would like to apologize for any possible grammatical errors or spelling mistakes in this article. English is not our native language. But, we will try to make this article well-organized and easy to understand.
And hey, if this article can give you a bit more understanding about online custom suits business (which might help you get better custom suits in the future), that will be a great honor; your buy, or not, on our website, that's not the ultimate goal here.

CHAPTER 1

WHAT ARE YOU LOOKING FOR
Most people buy online a custom suit, simply because it is much cheaper
Believe it or not, that's how the online custom suits business started. For any products, the price is always the most important factor, and all other factors can be simply classified as "quality." Think about it, have your suit custom tailored in a local tailor store, about how much? 800 USD? 1500 USD? 2500 USD? And online? 400 USD? 600 USD? Or even 150 USD?
With these prices, people kept questioning themselves about "what kind of quality can I expect," but meanwhile never stopped trying.
And that was almost about 12 years ago.
Nowadays, online, we have some relatively "big brands" in this business: they have good fabrics, nice quality of manufacturing, responsible after-sale services. We also have some tiny websites with 1 or 2 tailors behind who are also trying to conquer the world, but when it comes to the qualities and after-sale services, you need to think twice before you enter your credit card number on their websites.
We are not trying to scare you, but the reality is: you are not at Walmart, you are in the jungle!
Forget about the price for a moment and think: What do you really want
Having spent so many years in this online business, NCG Tailor likes to put all customers' desires into two major categories:
Category 1: A perfect custom suit is what you want
No, no, no, you don't like ready-to-wear, you just want your suit to be custom made, to be personal, to be unique. In this case, you have very high standard for qualities: High-end fabrics, high-end linings and high-end accessories, excellent fit, excellent elegance.
Or, in other words, you want to look like him in your suit.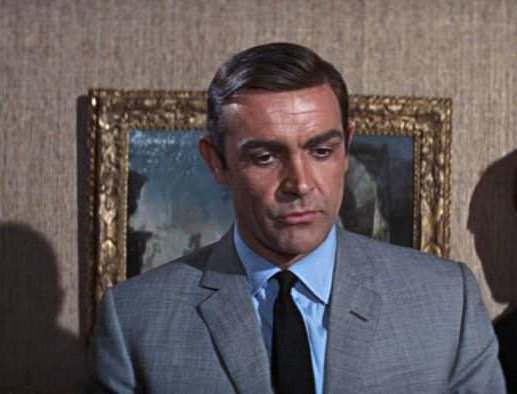 Photo source: www.bondsuits.com

Suggestions:
Whenever you feel bored by this article, leave our website, because you will never find what you are looking for here. Or, to be honest, turn of your browser, quit the internet, you will never find it online; go to the most famous local tailor in your city and ask him or her to make it for you.
Category 2: You want the custom tailoring service because it is a better alternative
The most important and common reason might be: no off-the-rack suits fit you. Nowadays, you can find many colors, patterns or fabric qualities, in ready-to-wear stores, online or not. But the thing is, nothing fits. Shoulders fit but sleeves too long or too short; jacket nice but pants not so good; you like the color and the style, but it is just too big or too small for you.
In this case, custom tailoring sounds better: you can personalize your fabric, lining, collar, buttons, pockets, and so on, and most importantly, you can have the suit made according to your measurements and body figure. The biggest difference between a ready-to-wear suit and a custom tailored one is that the former is already there, you have to pick one; the latter is not there yet, it will be made to fit you.
There might be other various reasons that you order the custom tailoring service, for example, you like a specific kind of lining; or a specific kind of pockets or collar, and so on.
Anyway, you are looking for some personalization (sizes or details).
Suggestions:
1. Think about your budget.
2. Decide where to go: local store or online store.
3. Or you can simply check out NCG Tailor since you are already here, but that's your choice.

CHAPTER 2

MEASUREMENTS, MEASUREMENTS, MEASUREMENTS!
Oh, you are still with us!
Thanks for reading, and thanks for tolerating our poor English writing skills.
Let's assume that you are ready to spend some money online for your first custom-made suit, and you have spotted a good seller (at least, seems to be good).
Here comes the most important thing: Taking your measurements.
Suggestions for taking your measurements

1. If you know a good tailor in your town, ask him or her to do it. Highly recommended.
2. If a man, or a woman, who both want to help you, ask the woman (well, we are joking, just pick the one who seems to be more careful).
3. Don't do it yourself, don't measure yourself, please don't. You will create more errors than you can imagine.
4. Always follow the instructions on their website. From website to website, the methods for taking the measurements might be different (even though the major principles should be the same). So look carefully and do exactly what they ask you to do.
5. Double check or triple check all the measurements. When you do this, please take the measurements one by one, and after all finished, start over, from the first measurement to the last one. We don't recommend that you check one measurement three times, then move to the second one and do it three times. The reason we suggest this? Hard to explain, it is just an experience thing, we know that the former method can be more accurate than the latter one.
If some measurements are wrong

Things happen! After all, the one who takes your measurements, is very probably not a professional tailor, right?
In the previous paragraph, we already recommended that you double or triple check, that will reduce the risk of mistaking. But sometimes, for example, when you misunderstood one of the instructions, the error could persist.
Then, what?
According to our experiences, that depends.
- If this error, is pretty obvious to a tailor, he will ask you to check again (we always believe that all online sellers are responsible ones, positive thinking!). For example, at NCG Tailor, we will double check all your measurements when we receive your order, by two different tailors, one after another (they will use their experiences to compare your height, your weight, your body figure and each measurement). It is the standard process in our factory to make sure that all the obvious mistakes can be removed before the making process starts.
- But some errors can be less obvious. For example, if you are 6 feet tall and 170 lbs and the chest you noted is 55 inches, a tailor can know something is wrong immediately, that's obvious. But if the chest is 39 inches or 41 inches, no tailor can tell you which one is correct, because both numbers seem to be reasonable. If the real number of your chest should be 39 inches but you noted 41 inches, and the tailor cuts the fabric with the latter number, the jacket could be too big for you.

You might say: "ok, I understand your logic now." But, then what?
Well, again, we would like to say: that depends!
If this suit is already made and received, what's going to happen depends on the sellers' after-sale services.
For example:
- You alter the suit's chest by a tailor in your neighborhood, and the seller reimburses the alteration fee; or even better, the seller has a local store in your town that will alter it for you for free.

- Or you send the package back to the seller, and they will alter it for you for free (still, in this case, you need to check who will pay the shipping fee).

- Or even better, the seller will make another one for you (95% of the online stores will not give you that policy because it is way too expensive for the seller).

We have been very optimistic so far, maybe too optimistic. Let's say If an online store says: "if the measurements taken by our customers are wrong, we should not be held responsible."
Then what?
Nothing, it is a bad deal for you, simple as that!
Let's go back to the phrase we wrote in the introduction part:
"Why should I understand? I paid, I am a customer, and I am the god in this transaction! Stop talking and just do your job!" Well, yes, you are partially right; but not totally right.
Do you see now what we are trying to say? For a ready-to-wear suit, nothing you do can be wrong, because all you do is choosing; but for a custom-made suit purchased online, what you do can be held responsible. You are not just "the god" in this deal, you are "just a buyer with responsibility," or even more accurately, you are not just a buyer, you are part of that suit-making process.
If every measurement you take is 100% correct

Well, as a tailor who needs to make that suit for you, it is a good thing to hear. At least, 70% of the "foundation" is solid. But even you have done a great job to make your measurements 100% correct, there is still a chance that the suit will not fit.
What?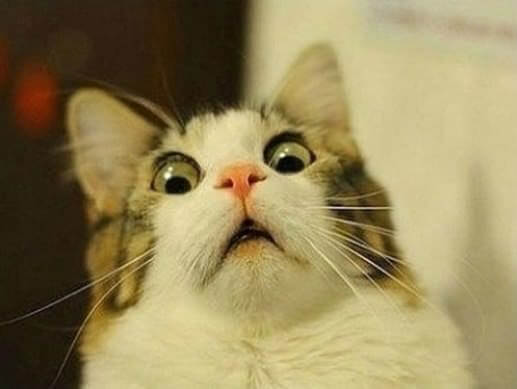 Photo sources: dailynewsdig.com
You have done your job right, everything is correct; the tailor is supposed to be great, there is no reason he will not do his job right. Why on earth my custom suit is still "not so custom"?
It is not so complicated, let us explain: when people moved this tailoring profession from a local store to an online store, two important things were left behind (as a matter of fact, they can not be moved online).
What's left behind – 1:
During the measurements taking process, the eyes of a professional.
From one online store to another, there will always a place where you can save your measurements. There will be photos, videos, instructions to guide you. If you ever visited some of these websites, you might notice that the number of measurements you need to take is, in most cases, from 14 to 20, like shoulder, sleeve length, jacket length, chest, stomach, pants length, waist, and so on. You will not find a website on which you are asked to take like 50 or 60 measurements.
Please note: the main measurements a tailor need to make your unique suit are around 14 to 18; with these numbers, the basic suit structure can be created. But to be perfect, we need at least 40 to 50. The thing is, a lot of body information cannot be measured by a tape directly, or if you want, can not be explained directly by "numbers." We will just list some example:
1. The shape of armhole: height, depth, curve form;
2. The way the jacket chest "pastes" on your body chest;
3. The way the bottom of jacket back "pastes" on your hips;
4. The way your sleeves move when you raise your arms up;
5. The way the jacket back "pastes "on your back.
6. Etc.
These "unmeasurable" information are very useful. When an experienced tailor is taking your measurements, he will note all that, and he will know what to do when he tailors your suit. But online, well, you know…
What's left behind – 2:
The "Try-alter loop."
No local tailor will do this: "dear customer, your suit is ready, please come and take it. Just take it home, don't need to try it, I can guarantee it will fit you 100%".
Trying is part of custom suit making process, and so is altering. After one alteration, if still not perfect, we need the second "try-alter"; after that, even the third; anyway, until it is perfect and until you are totally satisfied.
While online, it becomes much more "brutal": you order or pay, you receive a package, that's it, it's a one-time thing. What you do after, alteration, return and refund, all that, can never compete with this "try-alter service" locally.
CHAPTER 3

LOCAL TAILORING AND ONLINE TAILORING, NOT THE SAME THING
Based on what we have explained in Chapter 2, we can conclude:
the online tailoring business just uses these appellations, "custom," "tailored," "bespoke," "MTM (made to measure)", etc., it is not the same old tailoring service anymore. Or, if you want, we can say: the online tailoring do provide the made to measure and customization services, however these services are "handicapped" and not so competent.
The quality of old tailoring was guaranteed by the following factors:
1. Measurements are taken by a professional tailor;
2. Touch and feel the fabrics, linings, and accessories, and choose them with the help of the tailor;
3. Styles and details are chosen with the help of the tailor;
4. "Try, alter," "try, alter," as many times as it requires.
And now let's compare the online tailoring service:
1. Measurements are probably taken by a non-professional;
2. Difficult to feel and touch the fabrics, linings, and accessories;
3. You need to decide the styles and details by yourself (you can Google, but still, no tailor will be around).
4. No "try and alter" services, you get what you get, that's it.
There are some online stores try to open some physical stores where a customer can go and enjoy the real tailoring services, that's good. But let's face it, any customer in the world, in any city, can buy from a website, and it will be far away from possible that every customer can enjoy this service because the cost of opening a store in each city in the world is just impossible to bear for the seller.
To sum up:
Local tailoring: What you receive is not just the product itself, but also a serious of professional services;
Online tailoring: You receive the product, that's it.
CHAPTER 4

ABOUT NCG TAILOR'S FREE TEST SUIT OPTION
Yes, in the above chapters, we said a lot of scaring stuff like: "you will not find a perfect custom suit online, you are facing a lot of risks"…
You might wonder: Are you trying to push your customers away?
No, not really; we were just trying to be honest, and trying to tell you the truth.
NCG Tailor sells online too; truth to be told, for the first suit you buy from us, you are facing the same problems you might encounter with another online store. We are both online, and we are pretty much the same.
But, what might make us different, is that we noticed all these problems and we try very hard to make your suit fit as perfect as possible, with the help of "free test" option.

What does "free testing suit" mean?

About this concept, everything is explained here: What's is a free test suit and why we offer it?

CHAPTER 5

IF YOU ARE BIG OR SMALL, TALL OR SHORT, CORPULENT OR SKINNY

Some of our customers have "not so standard" body figures, maybe you too: tall, or small, or very strong, or having a big belly, or skinny, who cannot find a good off-the-rack suit that can fit you, locally or online.
Having your suit custom tailored could be a better solution. But be aware, when your body figure and your measurements are "not so standard," it naturally makes a tailor's job more difficult.

As we explained before, there are a lot of measurements that you cannot provide, and a lot of places that cannot be explained just by numbers. A specific body figure could mean more variables in the tailoring process, which creates more risks of "custom fitted suit not so fit." If you are standing right in front of a highly experienced tailor in his store in your neighborhood who is probably taking your measurements or giving your advice on fabrics and style details, you may not need to worry a thing, because he or she will take care of everything. But if you are creating online such custom suits, step by step by yourself, the risks are real.
Here at NCG Tailor, even though there are a lot of difficulties in making custom suits for a special body figure, our remake option will guarantee a perfect fit in the end. But enough with the promotional slogans, let's take a look at some special body types.
1 - Tall and skinny

Difficulties (thus possible risks):

The proportion of a suit is extremely important. We are not talking about golden ratio here, but still, maintaining the right proportion of your jacket length, shoulder width, sleeve length, handkerchief pocket position, buttons position, even the jacket vent height, is the first and the most important thing a tailor should consider.
The thing is, when you are tall and skinny, we can not just also make a tall and skinny suit for you. A jacket with narrow shoulder and long jacket length can never be elegant. An experienced tailor will try to make the shoulder a little bit wider and the jacket a little bit shorter, to maintain the "good proportion" of a suit, while keeping the suit comfortable to wear at the same time. However, when the proportion is ok, but the jacket' shoulder is too wide or too thick for the person, bad things happen, like this one (hey, buddy, that's not the right shoulder form for you):
Photo sources: www.fashionbeans.com
Another common example: you are tall, skinny but with wide shoulders. If a tailor just creates a pattern that follows your body measurements, the jacket will be too large on top and too narrow on the waist.
A tailor needs to find a compromise, a right "middle place" for your suit's proportion and your body measurements. Difficult and tricky.
Suggestions:

1. Try a standard fit or slightly slim fit, and avoid the "very slim" option. Don't make your jacket too long and too narrow.
2. Avoid most of the pinstripes fabrics, because they will make you look even skinnier.
3. For a formal or business suit, pick three buttons or even four buttons, try to avoid the 2-button jacket. The two buttons jacket will make your collar looks disproportionately long.
4. If you are tall, skinny and you have wide shoulders, and when you receive a tailored suit that looks fine but just not close-fitted enough, especially around your waist, tolerate it; because if you tighten this place, the jacket will look too big on top and too small on the waist. If you like the feeling of close-fit, of next to the skin, then well, gain some weight.
2 - Tall and corpulent

Difficulties:

For a customer tall and corpulent, the word more important for a tailor is corpulent, not tall. You are very tall, no suit in this world can make you look much shorter (and in most cases, tall is good, right?). But a well-tailored suit can make you look more "strong," less "corpulent"; and it can also make your round belly smaller.
That's the perfect scenario. But first, the tailor should make it fit, that's something more basic.
- Do you have a round belly?
- Do you have sloping shoulders?
- Where do you put your belt, normally? Above or under the belly button? Depending on your choice, the pant's waist can change significantly, a few inches' difference is quite normal.
- And how about your back? Is it slightly hunched? Do you know that for your suits, a tailor needs to follow completely different making methods for flat back and hunched back?
According to our experiences, a tailor needs to put several hours more in making a big suit than making a relatively regular size suit, especially for the pattern creation. The most difficult thing is that there are much more details and variables to take into consideration when a suit is big.
Suggestions:
1. Avoid the very slim fit option if you have a round belly.
2. Leave reasonable rooms for the belly, think about when you sit down.
3. Normally, two vents in the back are better; it will give you more liberty to move; 1 vent is not too bad, but no vent should be avoided.
4. Try to pick dark color fabrics, and avoid those too light-colored.

3 - Small and skinny

Difficulties:
It is relatively easy to tailor a suit for a small and skinny customer; there are no much differences from making a regular size suit.
Suggestions:
1. Avoid the big squares, big stripes fabrics. Will not look good on you.
2. Try the slim fit option; a well-tailored slim fitted suit will make you look sharp.
3. Make the collar a little bit narrower, make the pockets relatively smaller (but not too much).
4. One vent in the back is ok already; you don't need two vents which might look a little redundant sometimes.
5. Always, always pick two buttons.

4 - Small and corpulent

Difficulties:
Like tailoring a suit for a tall and corpulent person, if you are small but corpulent, it is also very difficult to find the right "middle place." The suit made should fit, should follow your measurements and body figure, but should also be able to make you look a little bit taller and a little bit thinner.
In most cases, we will suggest you sacrifice a little "comfort." Why? What kind of suits is the most comfortable? The answer is, of course, the loose fit ones. You can easily move, stretch your arms, legs in these loose suits; but a loose fit can also make you look even shorter. So we will always suggest your take the slim fit option, or at least, the standard fit option.
But if you also have round belly, it will be extremely difficult for us to tailor a slim fit suit because a slim jacket will make the belly even more noticeable. In these cases, we have to find a compromise and pick the standard fit.

Suggestions:
1. Make the suit not loose. It will sacrifice a little comfort, but it's worth it.
2. Don't use large stripes or large squares fabrics.
3. Always pick 2-button jacket for your business suit.
4. Avoid large collars and avoid those large patch pockets.
5. Try short jackets instead of the long ones.
6. Slim cut your pants.