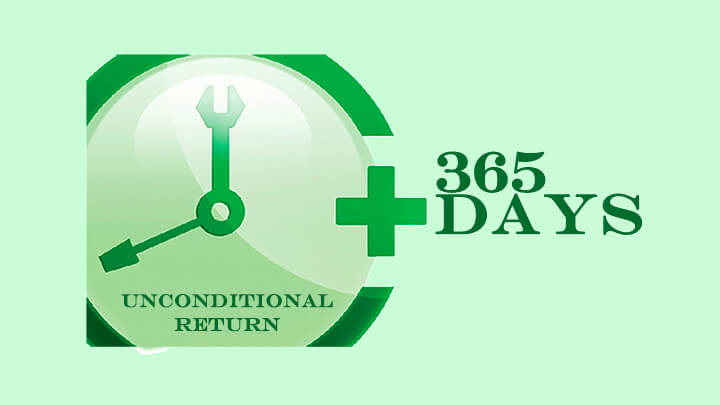 If you are not satisfied with our custom garments, you can return us the package within a whole year and ask for a refund.
You don't need to give us a reason for asking a refund. Yes, your feedback will be much appreciated, but if you don't want to say anything, you can simply say: I want to return the package. Simple as that!

Before returning, please kindly give us an email. We will send you the detailed instructions for return and refund.

Exception: When you use a promotion code, please check its sales-conditions. Sometimes, we don't accept return and refund. However, for our regular prices garments, always 365 days unconditional return.
Please kindly note the following details:
• A customer can not cancel an order during manufacturing: if our fabrication does not please you, you have every right to be unhappy, that we totally understand; but canceling an order during our making process, out of blue, will be catastrophic for us.
• Please return us the package within one year after the reception. After one year, we will not accept any returns.
• The garments returned should not be damaged. They can be dry-cleaned but should be still in perfect condition. Otherwise, we can not proceed to refund.
• NCG Tailor should not be responsible for the eventual taxes you have paid for the products.
• We strongly advice a package with tracking code. If the package is lost during transport and you are unable to provide a tracking code, we can not proceed to refund.
• The shipping fee for returning the package should be buyer's responsibility.
• We will proceed to refund, within three working days, after receiving the returned package.