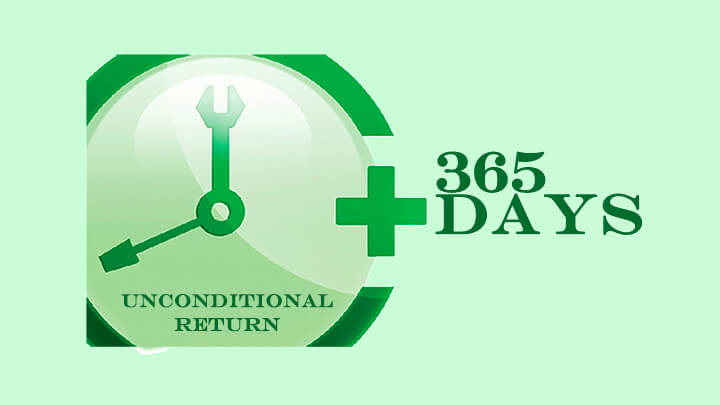 If you are not satisfied with our custom garments (regular prices), you can return us the package within a whole year and ask for a refund.


• You don't need to give us a reason for asking a refund. Yes, your feedback will be much appreciated, but if you don't want to say anything, you can simply say: I want to return the package. Simple as that!

• If you are a new customer and you have picked "remake" option (which means you will receive 2 suits/jackets/pants/waistcoats, one after another), you can still return us the 2 packages and ask for the refund of 2 payments you made us.

• Before returning, please kindly give us an email. We will send you the detailed instructions for return and refund.

""No and Yes" explained:
1. For just a garment made by a clearance fabric, we don't guarantee the perfect fit, and we don't accept return and refund.
2. But if, you ordered the remake option $99 and you are still not satisfied, we will refund all your two payments. 365 days unconditional return.
3. Why? Because according to our experiences and statistics, with the remake option, the satisfaction rate can go up to 97%. We are not talking about "it's ok" that kind of satisfaction, but REALLY satisfied.
Please kindly note the following details:
• A customer can not cancel an order during manufacturing: if our fabrication does not please you, you have every right to be unhappy, that we totally understand; but canceling an order during our making process, out of blue, will be catastrophic for us.
• Please return us the package within one year after the reception. After one year, we will not accept any returns.
• The garments returned should not be damaged. They can be dry-cleaned but should be still in perfect condition. Otherwise, we can not proceed to refund.
• NCG Tailor should not be responsible for the eventual taxes you have paid for the products.
• We strongly advice a package with tracking code. If the package is lost during transport and you are unable to provide a tracking code, we can not proceed to refund.
• The shipping fee for returning the package should be buyer's responsibility.
• We will proceed to refund, within three working days, after receiving the returned package.