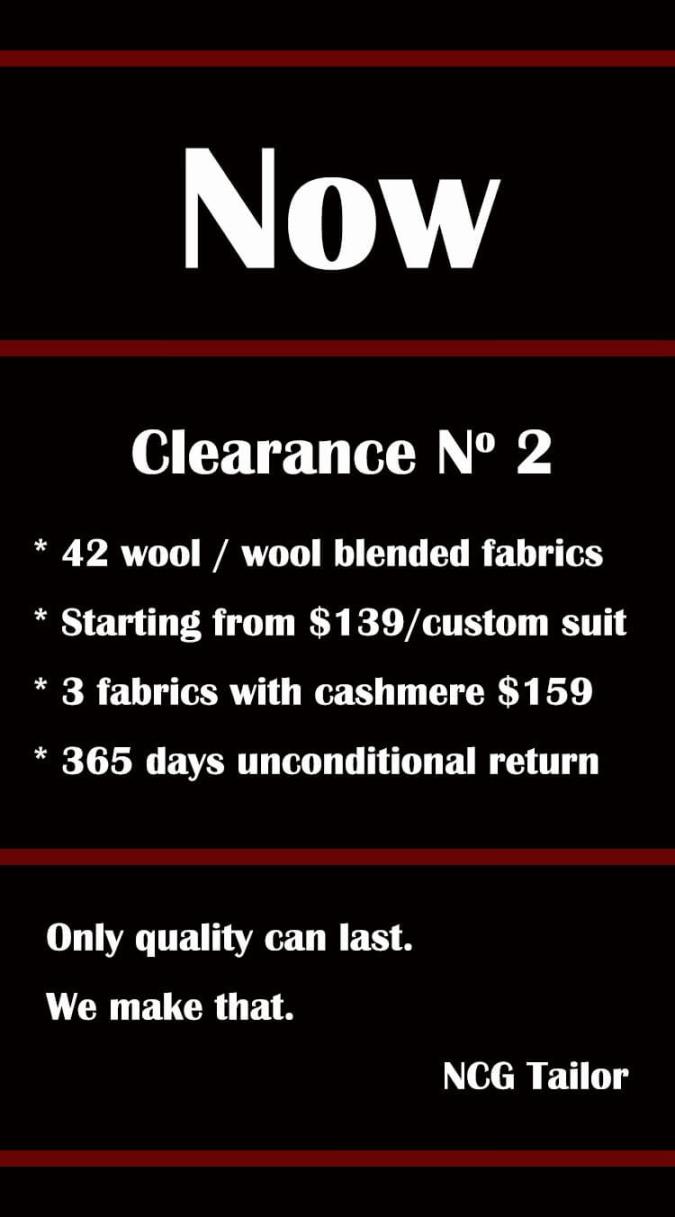 Find all these fabrics on clearance HERE
Guides and Conditions:
* IN GENERAL:
1) Each fabric (100% wool or wool cashmere blended) has a stock very limited.
2) The clearance price range: 139$ ~ 199$ (their original price 249$ ~ 399$).
4) You will find all the fabrics on clearance here: https://ncgtailor.com/custom-suits/
* ABOUT YOUR SIZE OR MEASUREMENTS
1) You can choose a standard size (in your personal space once create an account);
2) Or you can take your measurements (also in your account).
3) You can deal with your size or measurements before or after order payment. No pressure! Take your time!
* ABOUT REMAKE OPTION AND ALTERATION REFUND
At these clearance prices, we don't offer our remake option or alteration refund option. But we still accept 365 days unconditional return and refund.
* SOMETHING WE HAVE TO SAY
These are not our regular prices, at all! Each custom suit is a piece of creation by our tailors, made from scratch, following your order details. Please don't compare our work to those 100$ polyester off-the-rack suits you might find online… if you do, that will be, just, sad... Thanks!