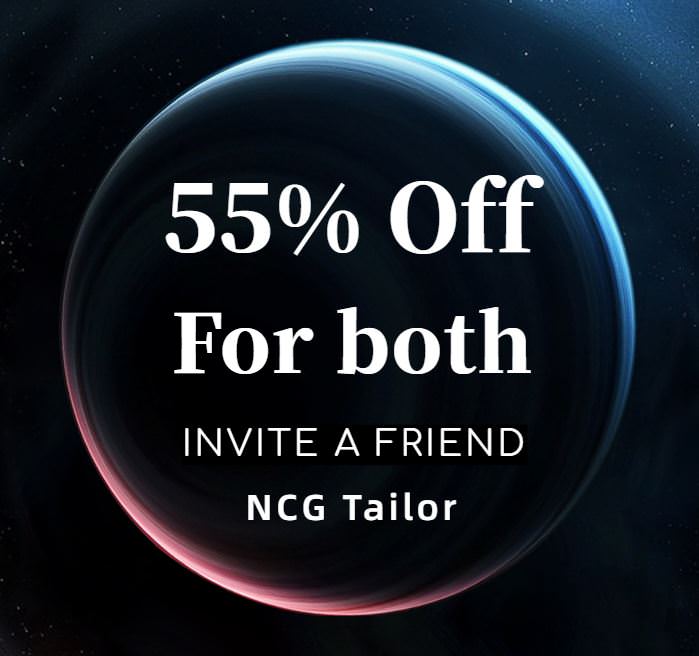 Invite a friend, 55% Off for both of you
Simple conditions:
You invite a friend, once he places an order of suit(s) (he will get 55% Off), and you will get a discount code 55% Off too (valid for a month).
Here is how it works – 2 steps:
Step 1: Send your friend's email to us (sales@ncgtailor.com). We will send him a discount code 55% OFF (valid for a week).
Step 2: Once he places his order of suits, we will also send you another discount code 55% OFF (valid for a month).

Important:
By using these discounts, you and your friend accept the 3 sales conditions below.
1. These discounts can only be used for suits' orders (not valid for other products)
2. Make sure your friend's email (that you give us), is the one he will use to sign up on our website, otherwise, we might get confused.
3. With these prices, there will be no free testing suit for a new customer. If your first suit purchased from us needs alterations, you can add $99 to receive a second (we will make this second one with updated measurements).