NCG Tailor's point of view
Summary:
By this little article, NCG Tailor explains the basic knowledge about how to buy custom suits from online stores, and a "step-by-step" list for choosing a better online tailor.

If you want to buy a custom suit online, what is your process? Well, maybe you never asked yourself this question; for a lot of people, the process is like all other types of online shopping: find a website or App, choose the product, pay, and then wait for the delivery.
But don't forget one important thing: The custom tailoring is more of a kind of service than a product. It is all about creating something that does not exist yet to fit your body measurements; it's all about fitting and adjusting, the suit made itself, is just a result of this personalized service.
Therefore, before making any purchasing decisions, you need to focus on the tailoring service qualities, instead of the "future" suit itself. Find a random website, order something custom made, and wait for the perfect result to arrive, that's a bit too idealized, and you are taking a lot of risks.
But what are exactly the so-called "service qualities"? How many are there? How to measure if an online seller has these quality services?
By this article, NCG Tailor will explain, step by step, how to inspect those tailoring service qualities, and hopefully, helping you to find a perfectly fitted suit.
Basic understandings
Buying custom suits online is not like buying any other off-the-rack garments, or any other standardized products like mobiles photos or laptops, this purchasing activity requires more knowledge and some basic understandings. Otherwise, you might waste your money for nothing.
NCG Tailor lists three most basic but important understandings that you should know before you make any online custom suits purchases. These ideas come from our ten years of experiences, so they might be very helpful.


The perfect fit can hardly be guaranteed for the first time. Don't expect too much
We have a long article which explains in detail why online tailors cannot guarantee the perfect fit for the first time. But if you don't want to read that, here is a simplified version:
We always talk about something like this: "Wow! This suit fits you perfectly!" or, "Nope, this is not your jacket, it does not fit you." However, have you ever thought, what does this word "fit" means exactly?
It means that this outfit should follow your body shape, from the top collar, all the way down, basically everywhere. There are at least 40 to 50 measurements that should "coordinate" with your body. If you think this way, you will understand how difficult to actually produce a well-fitting suit, because every place should be perfect to make a whole perfect appearance; 1 or 2 measurements go wrong, the suit could be ruined.
It is not realistic to imagine that for the first time, an online tailor who has not (very probably) taken your measurements, can make that sophisticated combination right. And that's also why the word "alteration" is so important in this business, especially when it comes to customers' satisfaction.
Anyway, online tailoring is not like local tailoring; the latter can guarantee a perfect even for your first purchase, but online tailors can't. Don't trust any slogans like "we have the best tailors, and we will 100% guarantee the perfect fit and your satisfaction"; because when this tailoring business is moved from local stores to online ones, the perfect fit becomes almost impossible for the first order.
Remember this, and lower your expectations.

Sometimes you have to participate the manufacturing process by providing your measurements
In this business, in most cases, the measurements should be provided by yourself (you have to ask a friend, or a local tailor to take them because the online sellers they probably don't have a physical store in your town).
This step looks easy because all you need to do is to follow their measuring instructions (photos, descriptions, videos); but in reality, it is very difficult to guarantee their accuracy, especially for the following ones: shoulders, sleeves length, crotch, hips, and so on.
This "forced" participation of the buyers in the making process presents a big risk; because you are not just the one who pays, but also the one who makes, and you could be held responsible if some measurements went wrong.

Anyone who does not offer "unconditional return and refund" is a bad tailor

As we just mentioned, when a customer is involved in the suit making process (providing measurements), there will be a great risk of "not fit." As this risk persists, the online store's "return and refund" policy thus becomes extremely important.
NCG Tailor knows that there are some online tailors do something like this (dishonest, of course):
1. Ask a customer to take measurements;
2. When something goes wrong, blame the customer (hey, you have not provided the correct measures!)
3. Don't accept the return and refund, because "it is your fault!"
In NCG Tailor's point of view, customers being "forced" to provide measurements themselves is not their fault, quite the contrary, it is the online tailors' fault because they can not provide professional measuring service.
Logically, unconditional return and refund should become a standard after-sale service in this business. Sadly, that's far from the reality nowadays.
But as a customer, you can do one simple thing: Don't buy from any sellers who don't want to give you unconditional return.
After reading these three basic understandings, here we go with the list, or steps. If you can follow these steps in ordering your custom suit online, you can significantly reduce the risks of buying yourself an ill-fitting suit.
The list
Step 1: Check their reputation
Everyone knows that's the first thing to do, no doubt; but how to do, maybe a lot of people don't really understand; in other words, do you really know how to stay away from the "fake reputations."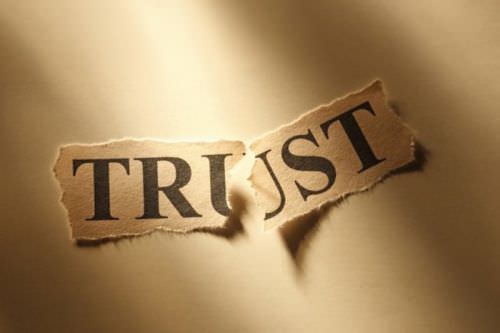 Image source: iheima.com
According to our experiences, the best way to check an online tailor's reputation is "forums." If you check out what other people think, what's their experiences, these are the truest information you can find online. On the contrary, other reviews like Trustpilot, they can be fabricated and thus less trustworthy.
The best way to learn a website's reputation is to ask questions in good forums. Believe us, people who had experiences will be more than willing to tell their stories, especially the unfortunate ones. Don't trust those super short answers like: "hey, I tried which tailor online, and they are fantastic!" This kind of answers doesn't have any credibility. On the contrary, an answer with dates, details, their feelings are more trustworthy.
Step 2 –Check their after-sale services: unconditional return or not?
As we said above, the most important after-sale service is unconditional return. Without unconditional return and refund policy, and when the so-called custom-made suit does not fit and can not be altered, the buyer will lose both the money and the garment.

Therefore, when you check an online tailor's guarantees, you can skip all their beautiful promises, and directly look for "if they accept an unconditional return or not."

Please do remember this. If they don't have to explicate explanations about how to return and receive your refund unconditionally, just walk away.


Step 3 – Ask for fabric samples

Don't trust the photos or videos. The thing is, a photo of fabric is attractive or not, it has very little to do with the fabric's quality itself but has a lot to do with the one who takes that photo: a professional photographer can make a mediocre fabric pretty attractive!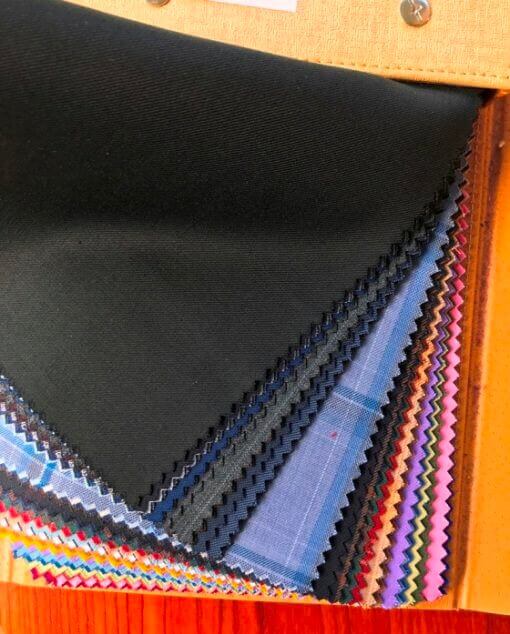 Ask for fabric samples before order; if possible, lining samples too. You have no idea how many different kinds of lining materials there are; and again, a good photographer can make a bad-quality lining look really beautiful.

Touch, feel, then decide. Don't look and decide.

Step 4 – Take your measurements by a professional if possible
No, just following measurements taking instructions, photos and videos is not enough, far from enough. The thing is, it sounds like a simple and quick job, it is not; it is very easy to do it, however very difficult to guarantee each measure's accuracy. If there are 18 measurements to take and you are wrong about 2, the suit you so-called "custom made" will very probably not fit.
Ask a local tailor to do it. It will take you some time and some money, but trust us, totally worth it. Or, if you don't have any local tailor in your neighborhood, try to take the measurements at least 2 to 3 times. Never do this all by yourself, always ask someone else to help you.
And if you want, here is an excellent article about how to measure yourself for a suit:
https://www.wikihow.com/Measure-for-a-Suit

Step 5 – Start with classic color fabric, like black, navy blue, dark gray

If it is your first order, try to pick a classic, low-key color, like black or navy blue, solid color. Don't go for pinstripes or big squares. Here, we are not talking about what kind of color or pattern suits you the best; we are talking about reducing the risks of buying yourself an ill-fitting suit.Anyway, solid color can save you some troubles.

There are two reasons for this:

1. According to our experiences, little measurements errors will be emphasized on striped or squared fabrics; On the contrary little bulgings or wrinkles can hardly be noticed in a dark solid color suit.

2. It is relatively easier to alter, sometimes. For example, a well-constructed striped suit jacket, around the shoulders, the stripes are aligned. If you need to alter the shoulder, then besides correcting the measurements, you also need to align the stripes (see the photo below). Well, for a solid color suit, this problem does not exist, thus much easier to modify.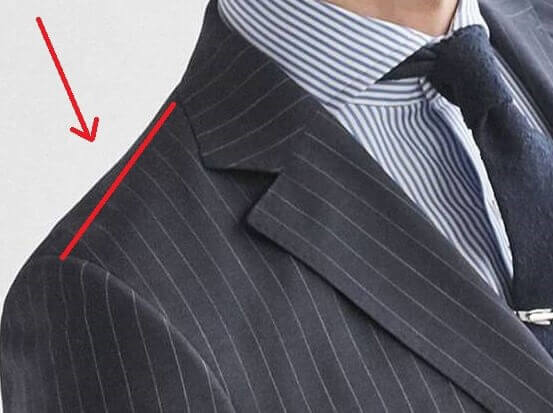 Step 6 – Prepare for alterations or refund

Lower your expectations for your first order, don't expect too much, and don't expect a perfect fit. Prepare for some alterations and as we repeatedly said, prepare to ask for a refund.
And regarding your budget, it will be probably better if you know a little about alteration fee. Here is a practical article if you are in the USA:
http://hespokestyle.com/suit-alterations-cost/