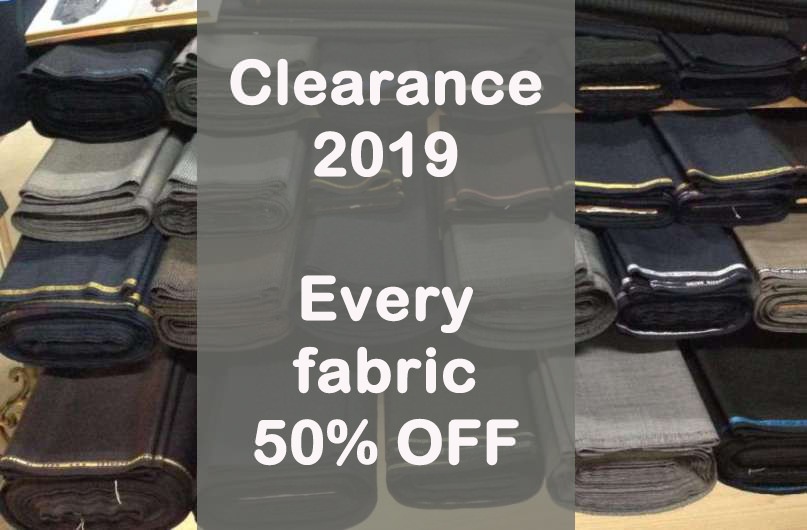 CLEARANCE 2019~2020
50% OFF
If you are a newsletter subscriber or you visit regularly our website, you must remember our last year's clearance. We had to borrow tailors from other factories for weeks.
Every 1 or 2 years, we need to change completely our fabrics stock, and we are planning to do so in the next few months. As a result, here is THE clearance 2019~2020:
Every fabric 50% OFF.
Use code: clear2 (By using this code, you accept the sales conditions below)
Within this clearance, you will have:
1. Custom suits >=$135 (shipping included)
2. Custom jackets >=$99 (shipping included)
3. Custom pants and vests >=$49 (shipping included).
Sales conditions:
For a new customer, with these prices, there will be no free test suit.
However, we understand that, without a free testing suit, sometimes your first suit may need some alterations; in this case, you can order a second suit for $99. Please do understand that with $99, we are making great effort just in order to get you that perfect fit.
Regular-sizes also available: From 32(US) to 58(US).
If you prefer us to make according to your measurements (not standard size), you can save your measurements in your personal account on our website (once signed up), or send us a suit and let our tailors take measurements directly from it.