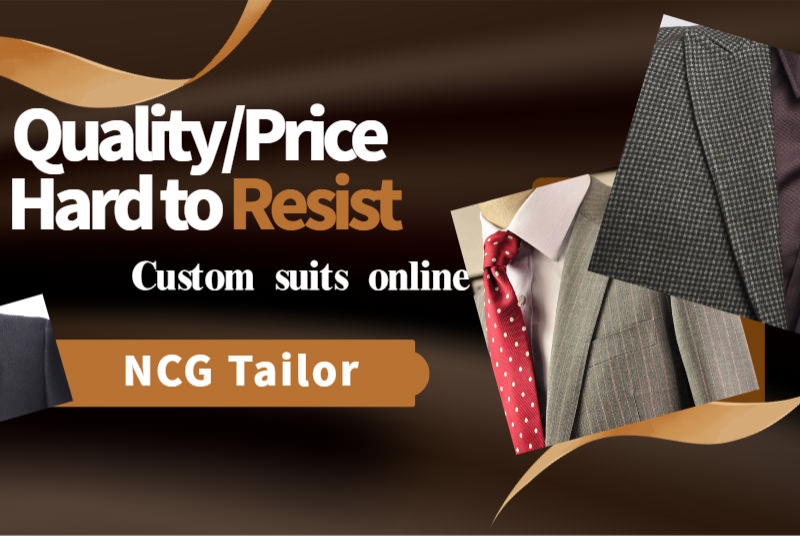 Whole website discount code:
NCGT45
(45% Off)
1) This code can be used for any garment you buy on our website.
2) No minimum order amount is required.
Yearly discount code:
YEAR55
(55% Off)
1) Each customer can use this discount code once a year.

2) Only valid for suit(s) orders.Not valid for pants/vests/jackets orders.

3) The rule is simple: if you have never used this code in the last 365 days, you can use this one to place an order of suit(s). It does not matter whether you have used other different discount codes before.

4) Each customer is limited to buy MAXIMUM 3 suits while using this 55% Off code (Note: It does not mean that you can use this code 3 different times to buy 3 different suits, 1 suit at a time; It only guarantees that if you like, you can put 1 to 3 suits together in the same shopping cart and checkout together, using this code 1 time a year).
5) We will cancel the orders using this code, second time in less than 365 days.

Sales conditions:
(1) For regular size suits buyers: in your personal profile in your account, 32R(US) to 58R(US) available. If you prefer S or L, like 40S or 40L, not 40R, simply tell us by email once an order is placed.
(2) Made-to-measure buyers: Take and save your measurements in your profile on our website. You can take them before, or during, or even after the payment of your order.
(3) 365 days unconditional return.
(4) With these prices, for a new customer, there is no free testing garment. If your first garment needs alterations, if you like, you can buy a second one with a small price (second suit $99; second jacket $79; second vest or pair of pants $49). This second garment will be made according to your feedback and with updated measurements. Of course, if your first garment is perfect or just need 1 or 2 small alterations, there is no need to buy a second. Please understand that by offering this remake option, we are doing our best to give you that perfect fit.