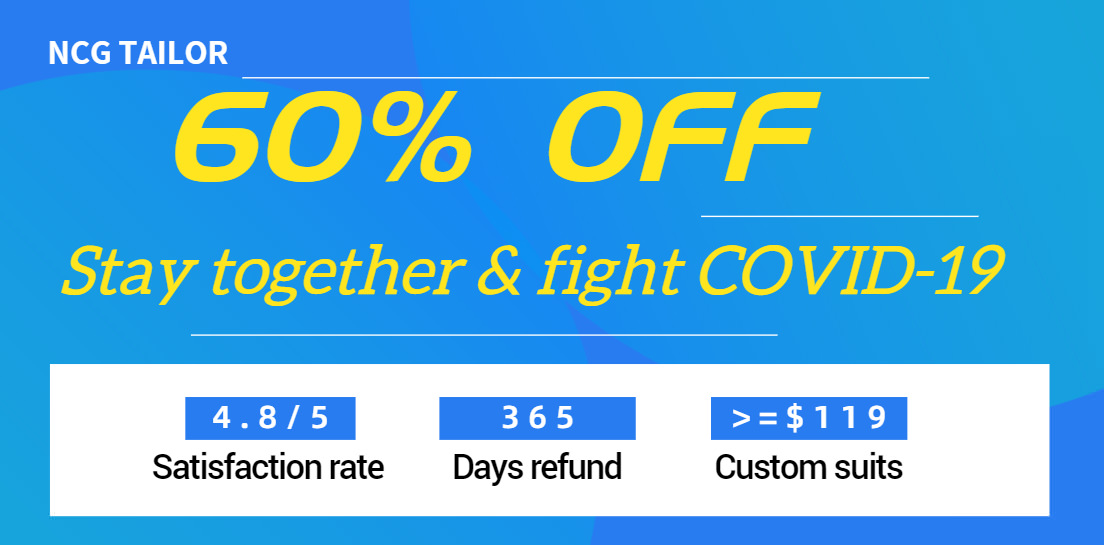 This promotion ends:
September 30, 2020.
Sales conditions:
(1) This 60% OFF promotion, which was ended a while ago, is back online, by very popular demand. We understand that during this COVID-19 pandemic, things are difficult.
(2) This promotion will be here for a short period, and we will end it when we see fit, without further notice.
(2) Any order >=$299 (including $299, original price before discount), can use this code to get 60% OFF directly. As all our wool suits are >=$299, this code can be used for any wool suit you choose.
(3) No quantity limit.
(5) 365 days unconditional return.
(6) With these prices, for a new customer, there is no free testing suit. However, we understand that your first suit may need alterations. In case of alterations, you can add $99 to buy a second. Please understand that with $99, we are making a great effort to get you that good fit.
The code (to enter in your shopping cart):
FCOVID